SHARETIPSINFO >>Research Reports >>FDI in retail and its impact on Indian market, Report by Sharetipsinfo
Get Live Trading Stock market tips now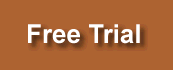 FDI IN RETAIL TO TAKE INDIA'S CONSUMERISM TO A NEW GROWTH TRAJECTORY:
Any process of change is a dialectic process. Change is the only truth which prevails at the end if it brings well being to the masses. We believe sooner or later opposition to the FDI in retail will end and new era will begin.
FDI IN RETAIL PRESENT STATUS:
51% FDI in multi brand Retail and 100% in single brand is put hold till the time consensus is reached between the political parties. There is stiff opposition being seen within the UPA allies in context of FDI in retail. Also opposition party is seeing this as an opportunity to get the political mileage.
FINE POINTS OF PROPOSED FDI IN RETAIL:
Govt allowed 51% FDI in multi brand retail and increased FDI limit in single brand retail from 49% to 100%. This is right now put on the back burner due to opposition from the political parties. Following are some of the points are the fine points of the FDI in retail.
FDI is not likely under the automatic route implying that FIPB approval on case by case basis.
Minimum Investment to be done is $100 million.
50% of the investment should be done in improving the back end infrastructure.
30% of all raw materials have to be procured from the small and medium enterprises.
Permission to set retail stores only in cities with a minimum population of 10 lakhs.
Govt has the first right to procure material from the farmers.
OPPOSITION PARTY STANDS ON THE FDI IN RETAIL:
Following are the concern regarding the FDI in Retail.
Govt does not have any clear stands on the FDI in Retail. They have not done any survey and cost benefit analysis of this issue.
As claimed by the Govt that it will create Jobs, opposition does not buy it. They claim million of retailers have to shut their shops.
As claimed by Govt that it will bring down price, opposition thinks otherwise.
GOVT STAND ON FDI IN RETAIL:
Following are the facts that Govt is giving to support FDI in Retail.
FDI in retail will create 80 lakhs jobs.
It will bring growth and prosperity.
Prices of products will come down. This will tame inflationary pressure in the economy.
GLOBAL RETAILING SCENARIO:
Retail has played a major role in improving the productivity of the whole economy at large. The positive impact of organized retailing could be seen in USA, UK, and Mexico and also in China. Retail is the second largest industry in US. It is also one of the largest employment generators.
It is also important to understand that Argentina, China, Brazil, Chile, Indonesia, Malaysia, Russia, Singapore and Thailand have allowed 100% FDI in multi brand retail. These countries benefited immensely from it. Also small retailers co-exist. The quality of the services has increased.
China permitted FDI in retail in 1992 and has seen huge investment flowing into the sector. It has not affected the small or domestic retail chains on the contrary small retailers have increased since 2004 from 1.9 million to over 2.5 million.
Take for example Indonesia where still 90% of the business still remains in the hand of small traders.
HOW FARMERS TO GET BENEFITED:
Farmers in India get only 10%-12% of the price the consumer pays for the agri-products. Coming of organized retailing will benefit farmers in big way. Big retailers sell their product at very competitive prices. So, they source it directly from the farmers. Middle man does not have any place in this format of retailing. This will not only benefit farmers but also help in checking the food inflation.
Also India has very inadequate facilities to store the food grains and vegetables. As the investment will flow into back end infrastructure, supply chain will get strengthened. Storage is a major problem area and 20%-25% of the agri products get wasted due to improper storage.
| | |
| --- | --- |
| PRODUCT | WASTAGE |
| TOMATOES | 35% |
| MANGOES | 30% |
| POTATOES | 25% |
Another area which is also the cause of concern is movement of vegetable and other perishable agri item from one place to another. Lack of proper transportation forces the farmer to sell their produce in local market. This results in the lower realization on the produce.
IMMENSE GROWTH OPPORTUNITY FOR RETAILERS
India is Asia's third largest retail market after China and Japan. Organized retailing is very virgin space in India. It provides immense growth opportunity. Only 5% of the total sales are being done by organized retailer. Currently Indian Retail sector have sales of around $500 billion. Retail sector is expected to have sales of $900 billion by 2014. It still far behind China, whose retail sales by 2014 is expected to cross $4500 billion mark.
Purchasing power of Indian urban consumer is growing and branded merchandise in categories like Apparels, Cosmetics, Shoes, Watches, Beverages, Food and even Jewellery, are slowly becoming lifestyle products that are widely accepted by the urban Indian consumer.
The Indian retail sector can be broadly classified into:
Food Retailers
Health and beauty Products
Clothing and Footwear
Home Furniture & Household goods
Durable goods
Leisure & Personal Goods

Of these above segment Food and beverage and clothing segment is expected to grow exponentially.
GROWTH DRIVERS OF INDIAN RETAIL SECTOR:
Rising Income and increase in convergence of consumer taste and preferences.
Dual family Income.
Knowledge about different product through different medium like Internet, Television etc. Also knowledge about the latest trend and fashion.
47% of the India's population is under the age of 30. This category is driving the consumption story.
Emergence of new retailing format.
Availability of Credit Facilities.
FDI COULD BENEFIT STRESSED COMPANIES:
FDI in multi brand will stimulate investment in the sector. There are companies in the retail sector that are reeling under debt. These companies could get fresh lease of life.
| | | |
| --- | --- | --- |
| Company | Debt (Rs Crore) | Market Cap |
| Pantaloon | 4,200 | 3, 867 |
| Vishal Retail | 700 | 42 |
| Provogue | 400 | 275 |
Beneficiary of FDI in Multi – Brand Retail:
Multi Brand Retail Stores: 51% in multi brand retail.
Pantaloon Retail
Vishal Retail
Shoppers Stop
Koutons
Trent
Single Brand Retail: 100% FDI in Single Brand Retail.
Archies
Cantabil
VIP Ind
Titan
IFB Industries
Real Estate: Especially mall developers. Retailers like Wal-Mart, Tesco operates in large area of 50,000 – 60,000 sqft. They generally pay to the builders certain percentage of the total revenue. Real Estate companies into retailing space to be benefitted.
Unitech
DLF
Sobha Developers
FMCG Companies: Big retailers generally sources from the producers, FMCG companies are going to be benefited.
HUL
GSK
Godrej Consumer
Dabur
Marico
SIDE EFFECTS OF THE FDI AND SOLUTION:
Nevertheless much said about good things that FDI in retail will bring but argument will not be justified if we do not take into account the grey areas. Some of the grey areas are:
Predatory pricing could strangulate the domestic retailers.
It has been seen MNCs retailers uses there big size to kill competitors.
In order to bring goods at lowest possible price for customers they squeeze the margins of their suppliers. So as claimed by thousand that suppliers will benefit, it still doubted.
In order to correct these anomalies, India need to have strong regulator for the sector. And at the same time strengthen the Competition Commission of India before these Big Retailers prowls into the Indian Territory.
CONCLUSION:
We wish row over FDI in retail gets over soon and India should embrace new era of retailing. And Govt makes right kind of body to vigil these giants. Indian consumers are waiting to splurge. Indian consumers' balance sheet is still clean, which provide much of room to consumption related debt.
Find more Research Reports
Click here for Indian stock market tips
For more details click here
About Us |Site Map| Privacy Policy | Our Partners | Contact Us ||advertise with us |©2005sharetipinfo