SHARETIPSINFO >>Research Reports >>What to expect in 2012
Get Live Trading Stock market tips now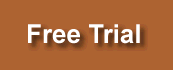 Market in 2011 and hope is 2012 will give a new beginning.
Going into 2012:
We are standing at the cusp of 2012, will there be new beginning, and this is the question every investor is asking. 2011 has seen much of the pain in terms of Euro Zone debt crisis, US downgrade by S&P or emerging market reeling under the pressure of higher interest rate and de-growth.
We expect some of the issue will get solved or at least the clarity over things would emerge. What would be the important things to be seen is will Euro Nation get downgraded in 2012.
Euro Zone Nation May be Downgraded in 2012:
We expect most of the Euro zone nation would get downgraded. Nation with AAA a rating could be stripped off this coveted standard and gets AA rating. One could say that world is moving into AA world, where no nation has AAA rating.
Euro nation will haunt the global market going forward into 2012. We expect some stern action from EU. A fiscal union sort is possible.
What went wrong for the Indian Economy in 2011?
Inflation
High Interest rate
Depreciating Rupee
Costly Fuel
Slowing GDP growth and IIP
2G Scam and Anna asking for Lokpal
Commodity Prices
FII Outflow
High Fiscal and Current Account Deficit.
And Mother of all Euro Zone debt crisis hitting the Export
India Macro Economic Outlook:
Inflation that was haunting the Indian economy is now under control and especially food inflation has come down drastically. But Indian economy has sacrificed growth in order to contain inflation. RBI may go for easing interest rate from Q1FY13, tone over the interest rate would be dovish.
Rupee will keep to the major cause of concern as we expect rupee to decline further. Declining FII inflow and slowdown in FDI will keep the rupee under pressure. Slowdown in export due to Euro Zone debt crisis will see rupee sliding further. Adding to the woes is US looking inwardly for creating job and taking every possible step to deter the outsourcing.
Reform Process:
Some reform process could take off post state election. But the will of the government and the outcome will determine the how govt will take the reform forward. Market would be specially looking forward towards the FDI in multi brand retail.
WHAT'S FOREIGN INSTITUTION SAY FOR 2012?

GOLDMAN SACH:
Inflation to come off in 2012, RBI expected to cut interest rate by 150 bps in 2012. Rupee could depreciate in the near term given the contagion from the Euro zone.

Citi:
Top picks are
Axis Bank
SBI
Tata Motors
JSPL
Dr Reddys
Macquarie:
Macquarie expects Sensex to drift to 14,000 levels. Slower economic growth of 6.9% in FY13 is expected.
CLSA:
All the negatives are now built into the price. Top Picks of CLSA are:
ITC
Dr Reddys
M&M
ICICI Bank
Bank of America Merrill:
BofML expects FY13 GDP to slow down to 6.8%. It also expects earnings to see slowdown and margins to remain under pressure.
SECTORS OUTLOOK FOR 2012:
Auto: (Positive)
Going forward we expect sales growth for two wheelers to moderate on account of a demanding base effect. We expect a recovery in car demand in the second half of CY2012 as interest rates and inflationary pressures begin to moderate. Improvement in CV typically lags consumer driven sectors such as cars and hence we do not expect any meaningful improvement in M&H CV demand during CY2012.
Top Pick
Tata Motors
Maruti
Banking: (Neutral)
We expect that the combination of factors including high interest rates, hindrances to project execution, deteriorating business confidence and uncertainty about the global economy to negatively impact investment demand and consequently banking sector will witness slowdown in credit growth. At the same time, asset quality of banks is expected to deteriorate in next 12 months as debt servicing capability of corporates will be negatively impacted due to high interest rates and input prices and weak domestic & international demand.

Cement: (Cautiously Positive)
Cost pressures for the cement industry are likely to remain due to higher imported coal prices on account of rupee depreciation and lower availability of coal from Coal India. However, we expect margins for most cement companies to be supported by increases in cement prices across most regions. We also expect improved Y-o-Y demand during the 1st half of CY2012 on likely revival in rural housing and infrastructure segments and a low base effect.
Top Pick
Madras Cement
Ambuja Cement
FMCG: (Neutral)
We expect category volume growths to taper off towards their respective long term averages, because of a higher base. We foresee well diversified players to continue to weather cost pressures through supply chain efficiencies and Advertising.
Top Pick
ITC
Godrej Consumer
HEALTHCARE: (Positive)
With drugs worth USD 80-90 billion losing patent over the next 4-5 years the US market remains the primary market for Indian companies, despite the intensifying competition. US generic market is expected to touch USD 51.7 billion by 2015 from USD 38 billion in 2010. Of this the current share of top 6 Indian companies is not more than USD 2.5 billion. We believe that Indian companies are well placed to tap this opportunity given that they have healthy pipeline of ANDA filings (30% market share), including a substantial presence in Para IVs and FTFs, DMF Filings (50% market share) and highest number of US FDA approved facility outside US (100).
Top Pick:
Dr Reddys
Cipla
IT: (Cautiously Positive)
Lot would depend on how the global economies shape up. A deeper crisis in Euro zone can lead to significant pressure for Indian IT services companies. Demand in US has remained strong so far but any macro shock to the slowly recovering economy will have a detrimental impact on IT demand. While weakening currency will provide some cushion to the profits, strength in demand will remain the main catalyst.
Top Pick
Hexaware
KPIT Cummins
Telecom: (Neutral)
We also expect New Telecom Policy to be finalized and implemented in 2012 which should lead to some clarity on the regulatory stance. However, valuations are expensive and to an extent, already discounting the better earning visibility. In this backdrop, we are neutral on the sector with a bias towards large operators.
Oil & Gas: (Negative)
We remain negative on the sector. The under-recoveries on subsidized fuels remain high due to a sharp depreciation of the rupee which has made imports costlier. A weak government fiscal situation has meant that Rs 300 billion of cash reimbursements promised to Oil Marketing Companies are yet to be disbursed, which has caused the working capital requirements (and hence interest costs) to balloon.

While the government has stuck to 33% sharing by upstream firms for H1FY12, with the ONGC FPO being delayed there is the likelihood of a higher share being borne by ONGC/Oil India/GAIL in H2FY12E, which could hurt net realizations.
A push towards reforms may be the catalyst needed for stocks to re-rate.

With this we are wrapping up our 2012 outlook for the Indian economy and sector to look for in 2012. We will keep you updated about the economy and latest update of the market. Also we would be guiding you with our reports on the company specific value pick.
Find more Research Reports
Click here for Indian stock market tips
For more details click here
About Us |Site Map| Privacy Policy | Our Partners | Contact Us ||advertise with us |©2005sharetipinfo