SHARETIPSINFO >>Research Reports >>Castrol India (21-10-2008)
| | |
| --- | --- |
| LISTING | BSE |
| | Rs 310 |
| | Rs 375/Rs 190 |
| | 46614 |
| | Rs.6/Share |
COMPANY OVERVEIW:
Castrol India was established way back in 1910 when Automotive Lubricants from Wakefield & Company made an entry in the Indian market. Castrol India Ltd is the second largest player in the Indian lubricant industry and is the market leader in the retail automotive lubricant segment. Castrol India is part of the BP group worldwide.
Castrol India is the only lubricant company to have been an embedded part of India's economic advancement for over 85 years.

PRODUCT LINE:
PASSENGER CAR OIL
Magnatec
GTX
GTD
ENGINE OIL FOR 4 STROKE MOTORCYCLE
Power 1
Activ
Two wheeler
TRUCKER`S OIL
CRB PLUS
CRB TURBO
RX SUPER PLUS
RX SUPER MAX
CRB PRIMA
CRB PRIMA PLUS
RX SUPER GAS
RX DUESOL SUPER
CRD 30 XTRA
CRD 40 XTRA

DISTRIBUTION NETWORK:
Company caters its customer through a distribution network of 270 distributors, servicing over 70000 retail outlets.
Castrol India has demonstrated its commitment to Indian consumers for over 80 years, by offering its
International range of high performance products backed by the highest level of customer service. The company has managed to gain sustainable competitive advantage through:
Distinctiveness driven by continuous innovation in all areas of business.
Winning culture and a desire to excel strong meaningful relationships with all stakeholders.

PLANT LOCATION:
Company has five manufacturing plant located across the country including a state of art plant located in Silvasa.

SHAREHOLDING PATTERN:
no.of shares

%of total share

PROMOTER

87822929

71.04

INSTITUTION

16255929

13.14

GENERAL PUBLIC

19561440

15.82

GRAND TOTAL

123640298

100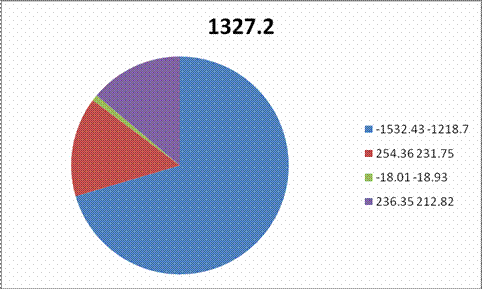 FINANCIAL:
31-Dec-07

31-Dec-06

31-Dec-05

31-Dec-04

31-Dec-03

TOTAL INCOME

1923.1

1786.79

1450.45

1327.2

1190.2

EXPENDITURE

-1558.96

-1532.43

-1218.7

-1096.9

-969.05

OPERATING INCOME

364.14

254.36

231.75

230.3

221.15

DEPRECIATION

-20.78

-18.01

-18.93

-14.1

-14.3

PBIT

343.36

236.35

212.82

216.2

206.85

INTEREST

-3.79

-4.11

-3.01

-2.87

-2.5

PBT

339.57

232.24

209.81

213.33

204.35

TAX

-121.4

-77.7

-63.8

-67.8

-66.9

PAT

218.17

154.54

146.01

145.53

137.45

EPS

17.645541

12.499161

11.809257

11.770434

11.116926
CHANGE IN TOTAL INCOME
CAGR IN TOTAL INCOME 12.74%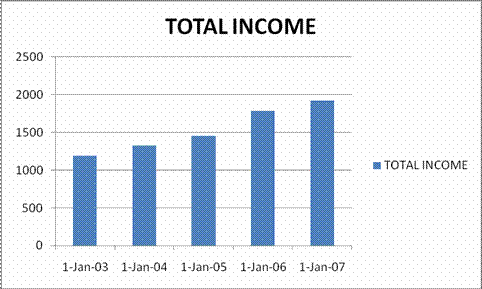 CHANGE IN OPERATING PROFIT
CAGR IN OPERATING PROFIT 13.27%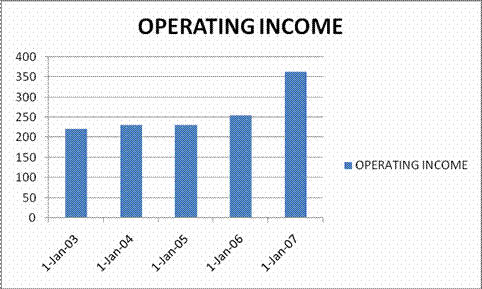 CHANGE IN NET PROFIT

CAGR IN NET PROFIT IS 12.24%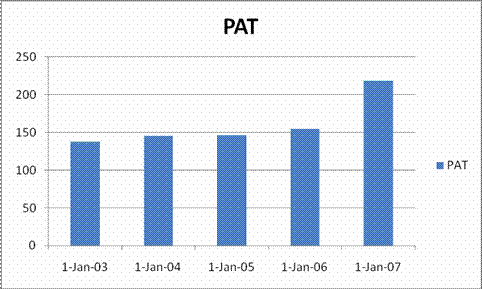 RATIO
31-Dec-07

31-Dec-06

31-Dec-05

31-Dec-04

31-Dec-03

NPM

11.344704

8.6490298

10.066531

10.96519

11.548479

OPM

18.935053

14.235584

15.9778

17.352321

18.580911

INTEREST COVERAGE

90.596306

57.506083

70.704319

75.33101

82.74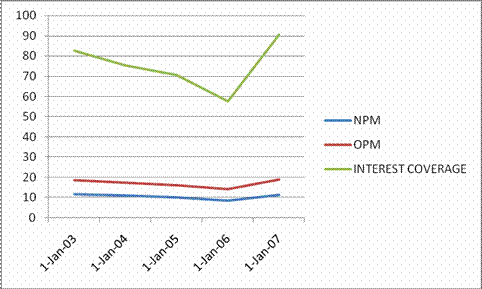 Company is consistently over the years at rate of 12% annually. Interest coverage is very high at around 90, which means company is less dependent on the debt. NPM and OPM is healthy.
INVESTMENT LOGIC:
With rise in automobile sales in the past years, the numbers of vehicle on road have increased leading to increase demand for lubricants.
Castrol continues to focus its energies on providing high quality lubricant solution to its customers and derive greater value from the market.
Castrol India is a major player in diesel engine oils, a segment that constitutes over 50% of the total lubricant market. It commands an overall market share 25%, with around 20% in the truck segment, 30% in tractors, 35% in cars, 45% in motorcycle and 10% in scooters.
The company focus continues to be on the franchised workshop segment where it has strong partnership with leading OEMs (original equipment maker).
Long term partnership with leading original equipment maker (OEM) have been the backbone company's success. CIL forged new alliance with Mahindra and Mahindra, Escort, TATA MOTORS, TATA Cummins.
Road infrastructure development continues to be the key focus area of the government. This in turn would lead to higher demand for lubricant from commercial vehicle.
CASTROL INDIA IN AGREEMENT WITH LEADING AUTOMOTIVE MANUFACTURER IN THE COUNTRY:
TATA MOTORS: Strategic alliance for exclusively supplying engine oils and specialty product to TATA MOTORS dealership and authorized service network across the country.
MAHINDRA AND MAHINDRA: Castrol India has exclusive tie up with Mahindra to supply diesel engine oils for Mahindra tractors.
MARUTI SUZUKI: Castrol is the largest suppliers of engine oils for initial fill as well as to Maruti dealers and authorized service station.
JCB INDIA LTD.: JCB is the largest manufacturer of off road equipment maker. Castrol has exclusive alliance for supply of range of product initial fill in the plant as well as service fill in the JCB network.
VALUATION:
Company is trading at 14.5 x on trailing 12 months earning, the company 15 year average PE multiple is at around 20. We expect a considerable appreciation in the price of this stock, atleast 25-40% from this level. The dividend yield is also very good at 5%.
CONCLUSION:
During the past one year the stock price has appreciated by around more than 10%, whereas market has shown fallen by more than 50%.This is because of company's good fundamental and consistent performance. At this price Castrol is a value buy. We feel investor with medium to long term perspective should add it to their portfolio.
Find more Research Reports

Click here for Indian stock market tips
For more details Indian stock market tips click here
About Us |Site Map| Privacy Policy | Our Partners | Contact Us ||advertise with us |©2005sharetipinfo