SHARETIPSINFO >>Research Reports >>ENTERTAINMENT NETWORK (INDIA) LIMITED (DATED-5-11-2008)
| | |
| --- | --- |
| LISTING | BSE |
| | Rs 149 |
| | Rs 700/Rs 112.60 |
| | 6000 |
| | 10 |
| | 45 |
| | 7.32 |
COMPANY OVERVEIW:
ENIL was incorporated 24th June; 1999.The Company is promoted by Bennet, Coleman&Co. and Times Infotainment Media Limited.
The Bennet, Coleman&Co, is the flagship company of The Times Group. The activities of Times Group includes publishing newspaper and magazines, television broadcasting, running internet portals, creating and distributing multimedia products and music publishing and retailing.
Enil is the largest FM radio broadcaster in India in numbers of listener and operating station.
ENIL operates FM radio broadcasting stations through the brand Radio Mirchi in Ten Indian Cities. Number of ENIL FM radio station is expected to increase to 32.
Radio Mirchi in small period of time has become the most recognizable brand.
RADIO INDUSTRY:
Radio industry draws major portion of its revenue from advertisement industry. It is seen that there is positive correlation between the economic growth rate and advertisement growth rate. As Indian is the second fastest growing economy in the world, the ad spend is also bound to increase.
ADVERTISEMENT SPENDS AS % OF GDP IN DIFFERENT COUNTRIES: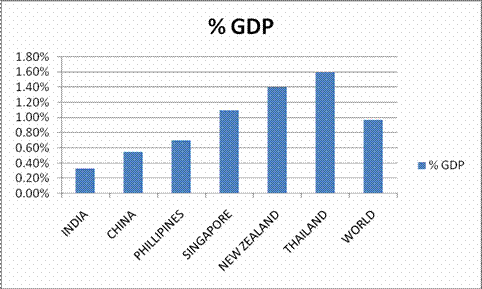 TREND IN AD SPEND IN INDIA:
Figure in Rs billion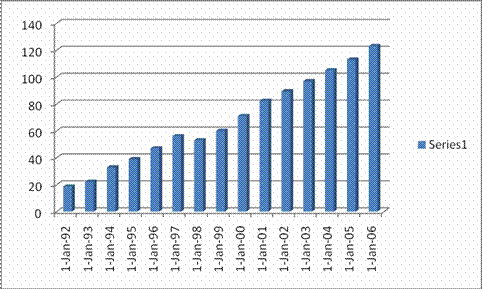 % SHARE OF RADIO IN TOTAL AD SPEND:
RADIO INDUSTRY REVENUE:
Figure in Rs billion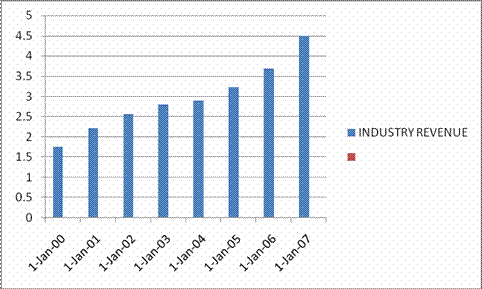 FACTOR FOR GROWTH IN AD SPEND:
Rapid economic growth.
Increasing disposable income.
Entry of foreign companies.
Increase in competition.

CHARACTERISTICS OF RADIO BUSINESS:
Cost effective medium to advertiser.
Complementary medium television and print.
Interactive medium.
Low content cost.
Prime time differs from television.
Dedicated audience.
COMPETITIVE STRENGHT OF THE COMPANY:
It has largest operating network and reach among the listener.
Has the ability to develop creative and innovative content.
Has the proven its ability to operate in different market.
Has established Radio Mirchi as the strong brand in the industry to reckon with.
Very capable sales and marketing team.
Invested in high quality technology, sourced mainly from United States and Canada.
Backing of very strong promoter group-The Times Group.
GROWTH DRIVERS:
In phase 2 policy, ENIL has won 25 licenses to operate radio station in different cities. This will increase its reach.
ENIL is working on strategy to become content provider to international player.
Increasing number of radio listener.
Leveraging the brand to generate additional revenue through event organization.
Rationalization of the of the license fees. As in phase 2, govt is shifting from fixed license fees to revenue sharing model.
Advent of satellite radio and internet radio could be another growth driver.
Opportunities in international market.
SHAREHOLDING PATTERN:
| | | | |
| --- | --- | --- | --- |
| | | NO.OF SHARE | % OF TOTAL |
| PROMOTERS | 33918400 | | 71.16 |
| INSTITUTION | 10491340 | | 22.01 |
| GENERAL PUBLIC | 3251975 | | 6.83 |
| GRAND TOTAL | 47661715 | | 100 |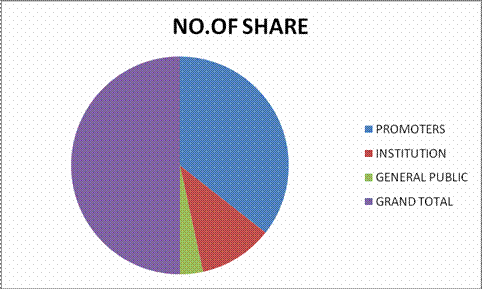 FINANCIAL:
31-Mar-08

31-Mar-07

31-Mar-06

TOTAL INCOME

229.39

237.59

120.19

EXPENDITURE

-190.98

-192.31

-72.24

OPERATING INCOME

38.41

45.28

47.95

DEPRECIATION

-14.05

-18.74

-12.33

PBIT

24.36

26.54

35.62

INTEREST

-8.02

-2.24

-2.59

PBT

16.34

24.3

33.03

TAX

-0.13

0.85

-3.55

PAT

16.21

25.15

29.48

EPS

3.401175

5.2836134

6.1932773
CHANGE IN TOTAL INCOME: CAGR IN TOTAL INCOME 38.1%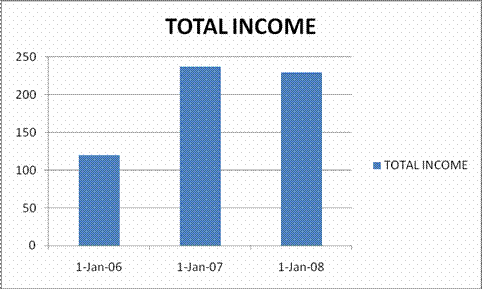 CHANGE IN OPERATING PROFIT: OPERATING INCOME HAS DECRESASED FROM 47 CRORE TO 38 CRORE.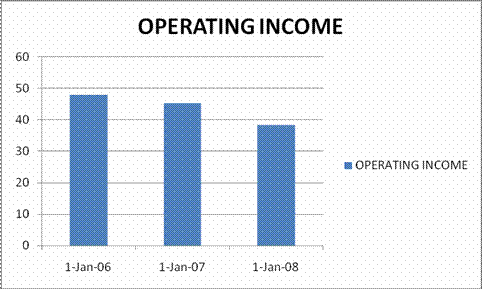 CHANGE IN NET PROFIT: NET PROFIT HAS DECREASED FROM 29 CRORE TO 16 CRORE IN 2008 MARCH.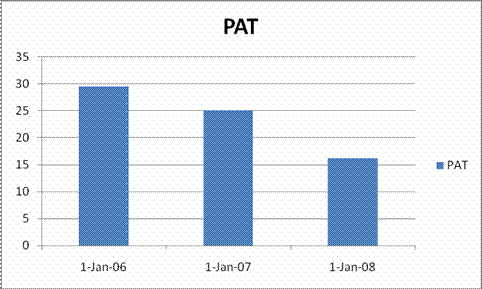 RATIOS:
31-Mar-08

31-Mar-07

31-Mar-06

NPM

7.0665679

10.585462

24.527831

OPM

16.744409

19.058041

39.895166

INTEREST COVERAGE

3.045

12.063636

14.248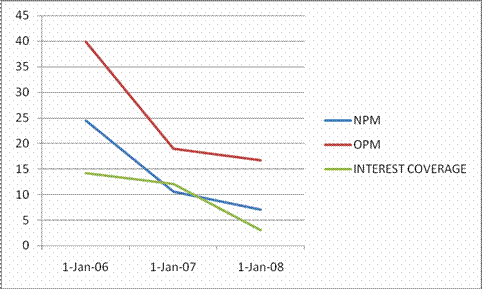 We are seeing decrease in operating income and net profit in last two years though the total income has increased at CAGR of 38%.We expect as all the 32 radio station come into operation there will be rationalization in the cost. The cost reduction will occur as govt moves from fixed license fees to revenue sharing model.

VALUATION:
Looking at the current figure, valuation looks overstretched. But as the industry is still in infancy, it seen that in this stage expenditure is always high as it is growing its business. We expect revenue and profit to increase significantly going forward. The revenue is expected to increase at 40%.As the company is leader in the industry, it will maintain the above average growth rate. Second phase of radio sector deregulation will rationalize the cost and make room for more rapid expansion. ENIL will be the one to benefit most in second phase.

CONCLUSION:
Investor with at least 2 years time horizon should start accumulating this stock on every dip.
Find more Research Reports

Click here for Indian stock market tips
For more details click here
About Us |Site Map| Privacy Policy | Our Partners | Contact Us ||advertise with us |©2005sharetipinfo