SHARETIPSINFO >>Research Reports >> PEARL POLYMERS (12-12-2008)
| | |
| --- | --- |
| LISTING | BSE |
| | Rs. 8.00 |
| | Rs39.7/Rs6.50 |
| | Rs. 10 |
| PE RATIO | 7 |
| P/BV | 0.33 |
| | Rs. 13.1 Crore |
COMPANY OVERVEIW:
Company was started by two engineers in the year 1971.Over the years company has become one of the largest plastic processors in India. The company has production facilities for manufacturing PVC compounds, polypropylene, brown films, readymade garments, injection moldings of plastic product. It has blow molding PET bottles and containers in various location in north and west India.
The company uses Japanese technology to produce polyethylene terphthalate (PET) bottles.
The company has diversified in 1993 and promoted a new subsidiary company "Pearl Engineering Polymers Limited "for manufacturing of Polyethylene Terphthalate chips with an installed capacity of 17250 TPA at Kurkumbh Industrial Area, District Pune,Maharastra.

VISION:
To carve out a niche for itself by pursuing business of manufacturing and exporting superior quality, innovative and reliable packaging solution and satisfy our customers, equity stake holders, employees, business associates and society at large.

STRATEGY:
To pioneer in development of exclusive products; by using innovation and creativity at its best and emerge as an invincible leader by providing value added products and best service.

FACTORY AND OFFICE LOCATION: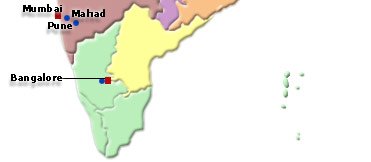 PRODUCT RANGE:


CONFECTIONERY PACKAGING.

TEA PACKAGING.


EDIBLE OIL.

HOME CARE.

LIQUOR.

FOOD PRODUCT.

PERSONAL CARE.

PESTICIDES.

PHARMACEUTICALS.

PEARLPET.


SQUASHES.
INDUSTRY OUTLOOK:
The worldwide preference of PET resin in manufacturing containers has opened wide arena of packaging option for most of the industries like pharmaceuticals, beverages, confectionery, personal care, liquor etc.
The cost effectiveness of PET bottles as compared to other alternative has given this industry a lead in packaging business.
SWOT ANALYSIS:

STRENGHT:
Brand name 'PEARL PET' is household name.
Has the two decades of expertise in the industry.
Industry leader in Jar segment.
Falling raw material price will increase the profit margin.

WEAKNESS:
Not a diversified player.
Pearl polymer is not vertically integrated.

OPPORTUNITY:
Exploring the international market could add to top line and bottom line.
Increasing disposable income of the Indian household.

THREAT:
Threat from international players.
There is not much room for growth in the industry.
SHAREHOLDING PATTERN:
NO.OF SHARE

% OF THE TOTAL

PROMOTER

9721575

57.75%

INSTITUTION

1270709

7.55%

GENERAL PUBLIC

5842648

34.70%

GRAND TOTAL

16834932

100.00%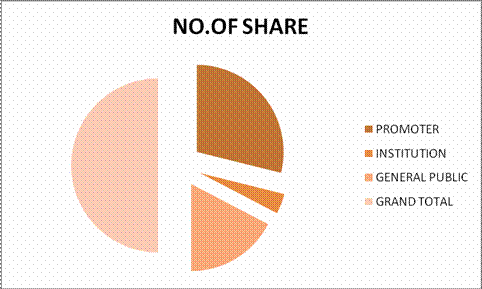 FINANCIAL:
31/0306

31/03/07

31/03/08

TOTAL INCOME

122.17

129.85

137.91

EXPENDITURE

-106.45

-115.93

-120.8

OPERATING INCOME

15.72

13.92

17.11

DEPRECIATION

-5.43

-5.9

-6.59

PBIT

10.29

8.02

10.52

INTEREST

-5.85

-5.8

-6.33

PBT

4.44

2.22

4.19

TAX

-2.16

-0.46

-1.9

PAT

2.28

1.76

2.29
CHANGE IN TOTAL INCOME: CAGR IN TOTAL INCOME IS 5.89%.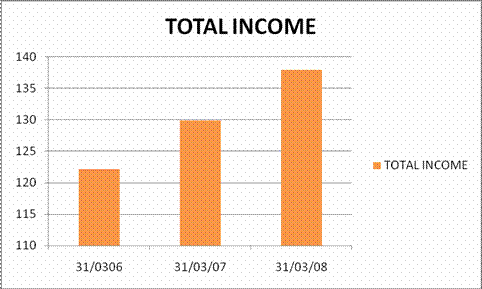 CHANGE IN OPERATING INCOME: CAGR IN OPERATING PROFIT IS 4.32%.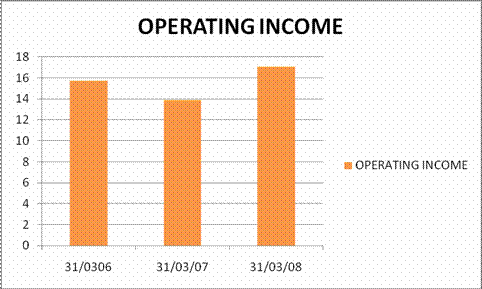 CHANGE IN NET PROFIT:NET PROFIT REMAIED ALMOST CONSTANT OVER THE YEARS.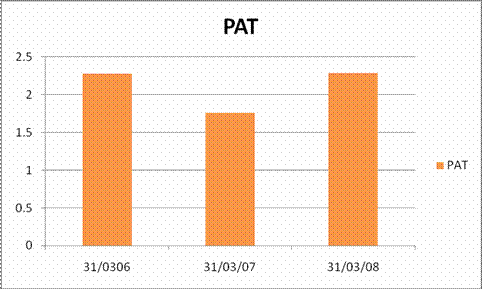 RATIO:
31/03/06

31/03/07

31/03/08

EPS

1.357143

1.047619

1.363095

NPM

1.866252

1.35541

1.660503

OPM

12.86732

10.72006

12.40664

INTEREST COVERAGE

1.758974

1.382759

1.661927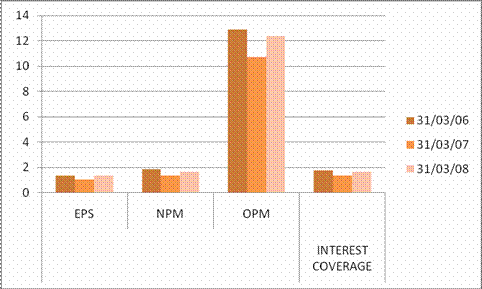 COMPARISON OF Q2FY2009 WITH Q2 FY2008:
30/09/07

30/09/08

TOTAL INCOME

34.04

40.01

EXPENDITURE

-29.77

-36.12

OPERATING PROFIT

4.27

3.89

DEPRECIATION

-1.66

-1.81

PBIT

2.61

2.08

INTEREST

-1.53

-1.68

PBT

1.08

0.4

TAX

-0.39

-0.2

PAT

0.69

0.2
Due to increase in raw material price, depreciation and interest outgo the operating profit and net profit has come down for quarter ended Sep 2008 as compared to similar quarter last year. Things are expected to stabilize in this quarter as the raw material price is decreasing. But still some pressure could be seen on the bottom line due to interest outgo on account of ongoing liquidity crunch.

VALUATION:
At PE multiple of 6X, the scrip is trading at significant discount to its original value. Historically the PE ratio is at around 10X.We expect the price to be at Rs 13.It is also trading below its book value.

CONCLUSION:
Risk averse investor could take position on this counter as downside is very limited. Investor with medium to long term could get return of at least 40-50% from this level.
Find more Research Reports

Click here for Indian stock market tips
For more details click here
About Us |Site Map| Privacy Policy | Our Partners | Contact Us ||advertise with us |©2005sharetipinfo