SHARETIPSINFO >>Research Reports >> SPL INDUSTRIES (02-12-2008)
| | |
| --- | --- |
| LISTING | BSE |
| | Rs 5.90 |
| | Rs 43.65/Rs 4.70 |
| | Rs 10 |
| PE RATIO | 10 |
| P/BV | 0.12 |
COMPANY OVERVEIW:
SPLIL was incorporated as Shivalik Prints Private Limited in 1991, with the main objective of carrying on the business of manufacturing and export of apparel. The name of the company was changed to SPL Industries Limited in 1994. The Company's plants are located 30 km away from Delhi in the industrial township of Faridabad.

SPLIL established its first textile unit named "SPL processing house" with a focus on printing and dyeing of cloth with a capacity of 1,00,000 meters/day. SPLIL planned to become a major supplier of printed and dyed cloth in northern India. In July 1992, SPLIL expanded its operation by installing new equipment and increased its capacity to 150,000 meters/day. In March 1995, the company set up a vertical integrated plant for apparel manufacturing, which had the facilities for knitting, dyeing, processing, cutting and stitching, with a capacity of producing 100,000 pieces of knitted garment per month. Due to a growing customer base and demand for its products, SPLIL increased its capacity by another 150,000 pieces per month i.e. a total of 250,000 pieces per month.

In 1999, SPLIL sold off the printing unit. In 2000, SPLIL decided to further diversify its operations and and a started sweater division with a capacity of 120,000 pieces per month.
The Company has a well equipped design studio. SPLIL employs a team of designers who design and develop the products as per the requirements of the customers. They regularly visit International fairs like Piiti Fillatt, Expofil and Premier vision. These fairs determine the latest trends in yarn / fabric and colours for the following season. The design team regularly interacts with the customers which helps it to keep pace with their expectations.

FOCUS BUSINESS OF THE COMPANY:
Fabric Knitting
Fabric Singeing
Fabric Mercerizing
Fabric Dyeing / Processing
Fabric Sueding and Peaching
Garment Printing & Dyeing
Knits Garment Manufacturing: Men, Women & Kids
Sweater Manufacturing: Men, Women & Kids
Garment Washing
Computerized Embroidery
Machine and Hand Embroidery

SPL CAPACITIES:
| | |
| --- | --- |
| SECTION | CAPACITY |
| KNITTED DYED FABRICS | 20 TON PER DAY |
| MERCERIZING | 5 TONS PER DAY |
| GARMENT WASHING AND DYEING | 40000 PCS PER DAY |
| KNITTED GARMENT | 750000 PCS PER DAY |
| SWEATER | 100000 PCS PER MONTH |
VERTICALLY INTEGRATED PLAYER IN THE INDUSTRY: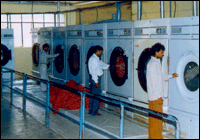 Vertically integrated player in the business.
Buys yarn, knits the fabric, processes and finishing the fabric, converts the fabric into garment and exports it.
Strength is in Processed Fabric, a key link in the textile value chain.
The apparel supply chain is split into two -manufacturing of fabric and manufacturing of garment.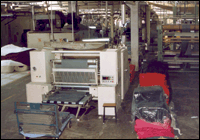 Fabric unit is common for all garment manufacturing units
Garment units are dedicated customer-wise
Each of these processes is coordinated by the Production Planning & Control department.
Has a design team for product development product development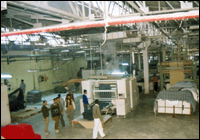 .
CLIENTS:
Gap Inc.(USA)
J.C. Penney Company(CANADA)
Kohl's Corporation(MEXICO)
Federated Department Store(UK)
Phillips-Van Heusen Corporation(GERMANY)
Hartmarx Corporation(SPAIN)
Sears, Roebuck and Co.(NETHERLAND)
Haggar Clothing Co(MIDDLE EAST)
Supreme International(JAPAN)

INVESTMENT LOGIC:
95% of the production is for export. Major economies are in severe recession. Textile sector too is badly hit. We expect all the bad news is discounted in the price of the stock. Any positive news will see price moving northward.
Depreciating Rupee will increase the competitiveness of the exporter in the world market. As the product will become cheap in the world market.
Various input like raw material cost are decreasing, will help in improving the margin in coming quarters.
Increasing presence of organized player in Indian retail segment will see greater share of revenue coming from the domestic market.

SHAREHOLDING PATTERN:
NO. OF SHARES

% OF TOTAL

PROMOTERS

19449402

67.06%

INSTITUTION

836270

2.88%

GENERAL PUBLIC

8714332

30.06%

GRAND TOTAL

29000004

100%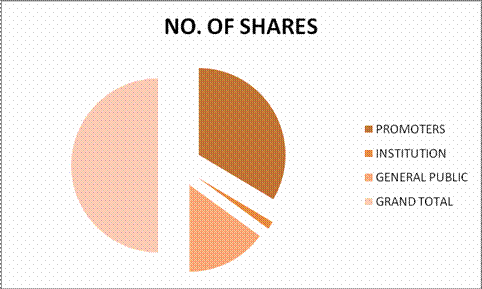 FINANCIAL:
31/03/07

31/03/08

TOTAL INCOME

249.9

332.41

EXPENDITURE

-220.03

-308.89

OPERATING INCOME

29.87

23.52

DEPRECIATION

-9.89

-8.54

PBIT

19.98

14.98

INTEREST

-9.94

-10.44

PBT

10.04

4.54

TAX

-3.25

-1.79

PAT

6.79

2.75
CHANGE IN TOTAL INCOME: TOTAL INCOME CHANGED BY 33.01%.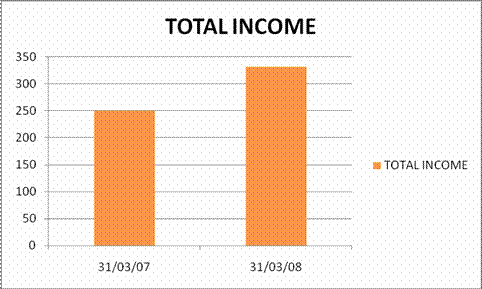 CHANGE IN OPERATING INCOME: OPERATING PROFIT DECLINED BY 21.25%.THIS IS MAILY DUE TO THE INCREASE IN RAW MATERIAL PRICE IN PAST 1 YEARS.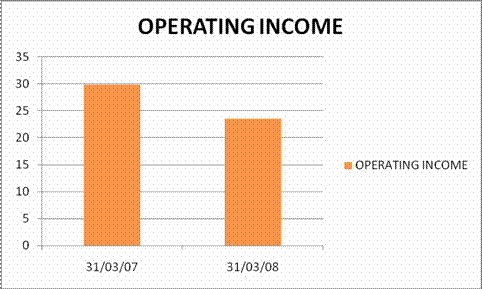 CHANGE IN NET PROFIT: NET PROFIT DECLINED BY 59.5%.DECLINE IS DUE TO INCREASE IN INTEREST OUTGO AND PRESSURE ON MARGIN.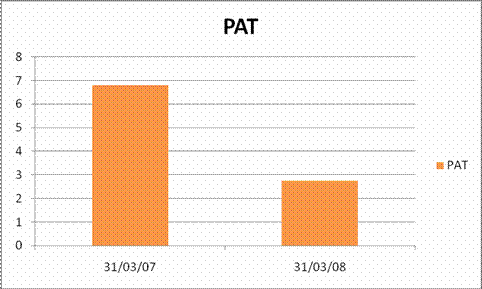 RATIO:
31/03/07

31/03/08

EPS

2.341379

0.948276

OPM

11.95278

7.075599

NPM

2.717087

0.827292

INTEREST COVERAGE

2.01006

1.434866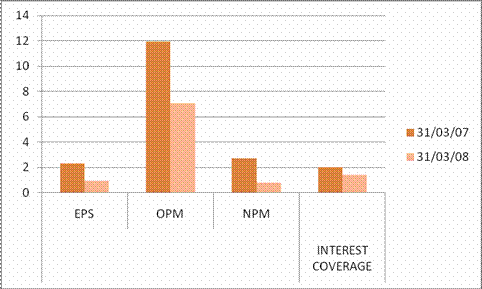 VALUATION:
Trading at PE multiple of 10X,the valuation looks steep. Company is also trading much below its book value. P/BV is just 0.12.We feel that all negative has been discounted at this price. There cannot be anything worse than the present scenario for textile industry. We are of feeling a small good news will prop up the share price.

CONCLUSION:
Investors with certain amount of risk appetite can accumulate the stock at current level. We expect are turn of 25-30% from this level. One should exit after getting the return. The call on the counter is purely contrarian.
Find more Research Reports

Click here for Indian stock market tips
For more details click here
About Us |Site Map| Privacy Policy | Our Partners | Contact Us ||advertise with us |©2005sharetipinfo