SHARETIPSINFO >>Research Reports >> SUZLON ENERGY LTD( 06-11-2008)
| | |
| --- | --- |
| LISTING | BSE |
| | Rs 60.15 |
| | Rs 460/Rs 40 |
| | 22673909 |
| | 2 |
| | 9.4 |
| | 1.27% |
COMPANY OVERVEIW:
Company was established in 1995 by Tulsi Tanti. Tulsi Tanti was primarily in the textile business and was introduced to wind energy through a wind power project that he had commissioned for his textile factory.
The Company entered into a technical collaboration agreement in 1995 with a German company, Sudwind GmbH Windkrafttanlagen to source the latest technology for the production of WTGs in India. Sudwind GmbH Windkrafttanlagen was subsequently taken over by Sudwind Energiesysteme GmbH ("Sudwind").
The Company obtained the official non-exclusive, non-transferable license for the manufacturing, marketing, dealing and servicing of APX-60 type blades from the trustee of Aerpac B.V upon its liquidation, for consideration of Euro 200,000 vide an agreement that was entered into between the trustee of Aerpac B.V and the Company dated June 4, 2001. This license is valid for an indefinite period.
Today Suzlon is word fifth largest player in wind energy sector. It has around 10.5% of the global market share.
The Company introduced the concept of total solutions wherein, in addition to the supplies of equipments, the client is offered project execution work comprising land acquisition, site development, erection and commissioning, foundation and other civil work and operation and maintenance services. These services are offered in conjunction with the Associate Companies.

VISION:
Suzlon visions to be among the world`s top three player in the wind energy business. In order to achieve this phenomenal stature Suzlon is gearing itself to leverage its technological leadership and business acumen.
The company also wants its brand to be the most respected brand in the business.

STRENGHT:
Aggressive vertical integration.
Strong research and development.
Expanding manufacturing capability.
Being there where growth is.
Providing end to end solution to the customer.

PRODUCT:
Suzlon current product range includes wind turbine generators in capacities from 350 KW to 2.1 MW.
The latest product line is S52-600 KW and S82-1.5 KW wind turbines.
The S-52 -600 is specially designed to deliver high performance in low-to-medium wind regime prevalent across most of India.

ORDER BOOK:
The Company has order book of to the tune of USD 4335 million. Domestic order book is of 441 MW capacity and international order book is to the tune of 3750 MW capacity.

CLIENT:
Domestic market:
MSPL LTD.
BAJAJ AUTO LTD.
TATA GROUP.
RELIANCE GROUP.
International market:
EDISION MISSION GROUP (USA).
JOHN DEERE WIND ENERGY (USA).
TIERRA ENERGY (USA).
PPM ENERGY (USA).
MAESTRALE GREEN ENERGY (ITALY).
TECNOLOGIAS ENERGETICAS SA (PORTUGAL).
AYEN ENERGY COMPANY (TURKEY).
SIIF ENERGY (BRAZIL).
AUSTRALIAN GAS & LIGHT (AUSTRALIA).
SHAREHOLDING PATTERN:
| | | | |
| --- | --- | --- | --- |
| | | NO.OF SHARE | % OF TOTAL |
| PROMOTER | 986268000 | | 65.83% |
| INSTITUTION | 368754247 | | 24.61% |
| GENERAL PUBLIC | 143228153 | | 9.56% |
| GRAND TOTAL | 1498250400 | | 100.00% |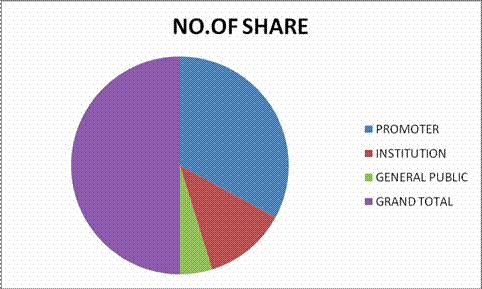 FINANCIAL:
Figure in CRORE
31-Mar-08

31-Mar-07

31-Mar-06

TOTAL INCOME

13943.98

5486.5

3857.84

EXPENDITURE

-11754.98

-4186.07

-2866.69

OPERATING INCOME

2189

1300.43

991.15

DEPRECIATION

-290

-73.49

-45.87

PBIT

1899

1226.94

945.28

INTEREST

-533

-89.33

-42.52

PBT

1366

1137.61

902.76

TAX

-199.29

-58.44

-81.47

PAT

1166.71

1079.17

821.29
CHANGE IN TOTAL INCOME YOY: CAGR IN TOTAL INCOME IN PAST 2 YEARS IS 90.1%.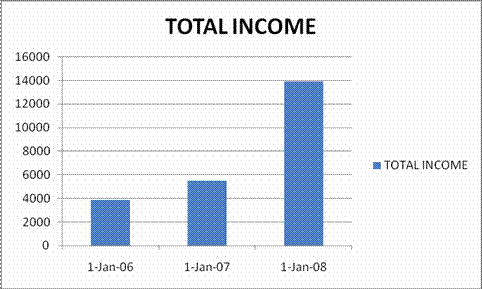 CHANGE IN OPERATING INCOME: CAGR IN OPERATING PROFIT IN PAST 2 YEARS IS 48.62%.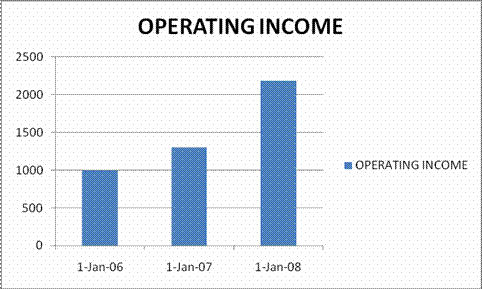 CHANGE IN NET PROFIT: CAGR IN NET PROFIT IN PAST 2 YEARS IS 19%.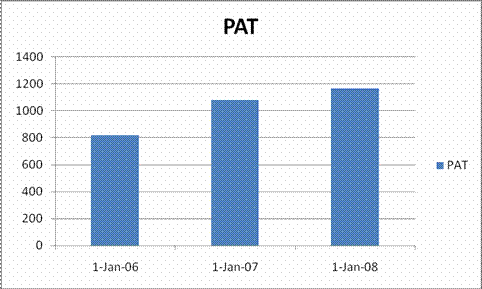 CHANGE IN EPS: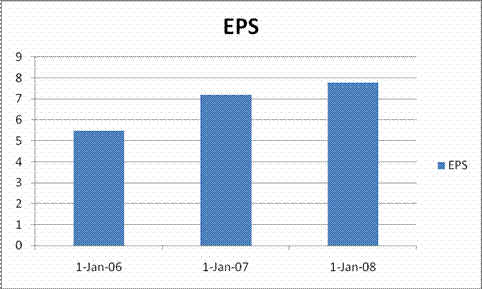 RATIO:
31-Mar-08

31-Mar-07

31-Mar-06

NPM

8.3671233

19.669553

21.288856

OPM

15.6985308

23.70236

25.691838

INTEREST COVER

3.56285178

13.785843

22.231421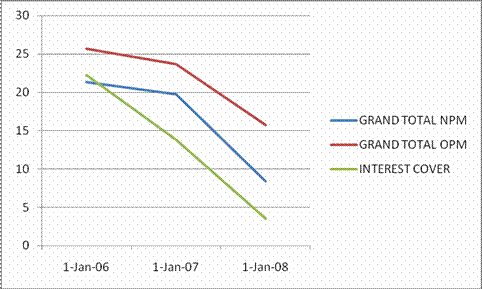 NPM and OPM has declined in last 2 years this is because of the increase in the interest outgo and increase in the price of the raw materials. Increase interest outgo can also be reflected in the decline in the in interest coverage from 22 to 3.But at the same time the company was able to keep on increasing the sales at cagr of 90%.Most of this increase in the income can be attributed to inorganic growth strategy.
We expect company to keep on growing in sales but at slower pace at the same time the NPM and OPM will significantly increase. This is because of decrease in raw material cost and rationalization in the expenditure that is synonymous with the growth phase.
INVESTMENT REASON:
Full integration of RE Power acquisition will affect the EPS of the company positively, in following way:
Immediate access to mature European market. European market is largest WTG market in terms of volumes.
RE Power is considered strong technology company.
A complimentary product portfolio in terms of high and medium capacity WTG.
RE Power margins are lowest in industry as it is only working as assembler. With its acquisition a vertically integrated Suzlon can improve upon its margin.
RE Power has commercially proven 5 MW offs shore installation.
As world is looking alternative source of energy to sustain the growth, harvesting energy through wind is the best alternative. Suzlon is better positioned to capture the opportunity.
People are very much now concerned about the environment. The demand for pollution free source of energy is gaining ground. Harvesting energy through wind is good alternative as most of the regions have good wind, specially the coastal region.
Energy produced from wind mills are low cost as compared to the energy produced through any other sources.
CONCERN:
Exchange rate risk.
Decreasing price of coal and crude oil.
Interest rate increase.

VALUATION:
Suzlon Energy is trading at 9X of the trailing twelve month earning. At the same time BHEL is trading at 23X.Looking the comparative figure, it seen that the Suzlon is right now trading at significant discount to its peers. We expect the price to catch up with the valuation soon.

CONCLUSION:
At this price stock is having very low downside risk. The entire negative has been discounted in the price. Investor with low risk appetite could start accumulating this stock at current market price. We expect a return of 40-50% from this level.
Find more Research Reports

Click here for Indian stock market tips
For more details click here
About Us |Site Map| Privacy Policy | Our Partners | Contact Us ||advertise with us |©2005sharetipinfo