For Free Stock Market Tips
Trial give a Missed Call at
080 3063 6424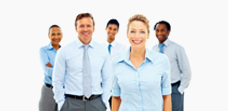 Weekly Nifty Trading View for the Week Oct 24, 2016 – Oct 30, 2016
View LIVE Commodity PRICE and Economic Calender Here
Events to watch this week
Fed: Employment and inflation targets almost reached

UK September CPI surges as pound slides

China's Q3 economic growth steady at 6.7%

Saudi Arabian debt deal well received

UK unemployment holds at 11-year low
The Week ahead:
Flash purchasing managers' indices are released globally on Monday, 24 October

September US durable goods orders are reported on Thursday, 27 October

Japan reports its September consumer price index on Friday, 28 October

US preliminary Q3 GDP is released on Friday, 28 October
For the week,Global equities advanced modestly this week. While it is early in the Q3 earnings season, reports so far suggest that the earnings recession of the past four quarters may be about to come to an end, with S&P 500 Index earnings expected to eke out a 0.5% advance this quarter. Revenues are also expected to rebound, by 2.5%, according to Thomson Reuters. Volatility, as measured by the Chicago Board Options Exchange Volatility Index (VIX) dipped to 14 this week from 15.2 a week ago. US oil prices edged higher, with West Texas Intermediate crude advancing to $51 from just above $50 last week, while global Brent crude was stable at near $52 per barrel. The yield on the US 10-year Treasury note was steady at about 1.75%.

NIFTY- 8,695.90
CRUDE OIL-Rs 3,409barrel
GOLD-Rs 29,963/10 gram
Rs/$-Rs 66.89

MARKET ROUND UP
The market ended higher in a volatile trading week. The S&P BSE Sensex reclaimed the psychologically important 28,000 mark after falling to its lowest level in more than 14 weeks on Monday, 17 October 2016. The beginning of three-day GST council meet on Tuesday, 18 October 2016, to finalise the tax rate triggered positivity, which in turn resulted in short covering across the board during the course of the week.

In the week ended Friday, 21 October 2016, the Sensex rose 403.58 points or 1.46% to settle at 28,077.18. The Nifty 50 index rose 109.65 points or 1.28% to settle at 8,693.05. The BSE Mid-Cap index rose 182.76 points or 1.36% to settle at 13,602.38, underperforming the Sensex. The BSE Small-Cap index rose 255.45 points or 1.94% to settle at 13,432.21, outperforming the Sensex.

Macro Economic Front:
On the Economic Front,the Goods and Services Tax (GST) Council will meet again on 3-4 November 2016 to take decision on the GST rates. The GST Council that kicked off its three-day meeting on Tuesday, 18 October 2016, reached a consensus on state compensation and the base year will be 2015-2016. The meeting reached at a consensus on the way states would be compensated for any loss of revenue from implementation of the new indirect tax regime from 1 April 2017. The Finance Ministry has set the 22 November 2016 deadline for building consensus on all the issues in the Council for rollout of the new indirect tax regime from 1 April 2017.

Major Action &Announcement:
Private sector lender ICICI Bank was the top Sensex gainer last week. The strock surged 14.82% to Rs 277.70 after media reports suggested that the debt-laden company, Essar Oil, agreed to sell an oil unit to a consortium led by Russia's Rosneft. ICICI Bank is amongst the major lenders to Essar Group. Exposure to Essar Group expressed as a per cent of respective bank's loan book is highest for ICICI Bank, Axis Bank, Punjab National Bank and State Bank of India, as per reports.

Another private sector lender Axis Bank rose 1.14% to Rs 526.60. The bank said that its marginal cost of funds based lending rate (MCLR) for overnight loans will be 8.8%, the rate for one month will be 8.85% and for three months it will be 9.05%. The MCLR on 6-month loans will be 9.15% and for one-year loans the rate will be 9.2%, the bank said. MCLR on two-year loans will be 9.3% and for three-year loans the rate will be 9.35%. The announcement was made after market hours on Monday, 17 October 2016. Separately, Axis Bank announced that it has received request for redemption of $46 million - 7.167% Callable Hybrid Tier I Notes. The Notes were issued on 15 November 2006.

State-run State Bank of India (SBI) rose 2.58% to Rs 258.40 after the bank's board approved to dilute upto 5% stake of SBI in SBI Life to a non-promoter entity. The Executive Committee of the Central Board (ECCB) at its meeting held on Friday, 14 October 2016, approved to dilute upto 5% stake of SBI in SBI Life to a non-promoter entity. The announcement was made after market hours on Friday, 14 October 2016.

IT major Wipro rose 5.21% to Rs 499.20. The company signed a definitive agreement to acquire Appirio, a global cloud services company for a purchase consideration of $500 million. Wipro said that the acquisition is subject to customary closing conditions and regulatory approvals and is expected to be closed in Q3 December 2016. Appirio is a global services company that helps customers create next-generation Worker and Customer Experience using the latest cloud technologies. Once completed, Wipro's acquisition of Appirio will create one of the world's largest cloud transformation practices, a game changer in today's as-a-service and digital economy.

Drug major Sun Pharmaceutical Industries rose 0.15% to Rs 746.75. The company on 18 October 2016 completed buyback of 75 lakh fully paid-up shares of the face value of Rs 1 each (representing about 0.31% of the total outstanding pre-buyback shares of the company) at a price of Rs 900 per share for an aggregate amount of Rs 675 crore. In June this year, the company had announced its decision to buy back shares. The announcement was made after market hours on Thursday, 20 October 2016.

RIL said its turnover increased primarily on account of increase in volumes in refining, petrochemical and retail businesses. RIL's consolidated profit before depreciation, interest, and taxes (PBDIT) rose 24.8% to Rs 13551 crore in Q2 September 2016 over Q2 September 2015.

RIL's net profit rose 17.91% to Rs 7704 crore on 0.64% increase in total income to Rs 66624 crore in Q2 September 2016 over Q2 September 2015. Gross Refining Margins (GRM) stood at $10.10 per barrel in Q2 September 2016, a tad lower than $10.60 per barrel in Q2 September 2015.

RIL's revenue from the refining and marketing segment decreased by 0.4% to Rs 60527 crore in Q2 September 2016 over Q2 September 2015. Segment earnings before interest and taxes (EBIT) rose 9.7% to Rs 5975 crore in Q2 September 2016 over Q2 September 2015, aided by stronger volumes and yield shifts to capture higher margins.

Global Front:
In Overseas Markets,European and Asian stocks were mixed as investors remained on sidelines after the European Central Bank (ECB) kept its policy rate unchanged after a monetary policy meeting yesterday, 20 October 2016. Though ECB left its ultra-loose monetary policy unchanged, President Mario Draghi said the European region's central bank had left the door open to more monetary stimulus. US stocks registered small losses yesterday, 20 October 2016, after a sharp fall in oil prices, while investors parsed through key US economic data.

Global Economic News:
Fed's Fischer: We are very close to targets
US Federal Reserve Vice-Chair Stanley Fischer said this week that the central bank is very close to achieving its twin goals of full employment and inflation near 2%. The comment comes amid anticipation of a hike in the federal funds rate at the December meeting of the Federal Open Market Committee (FOMC). However, Fischer warned the Economic Club of New York that it is not that simple for the Fed to hike interest rates in a world where aging demographics, weak demand and low investment have trimmed global economic potential.

UK inflation on the move
Inflation in the United Kingdom rose 1% in September, the fastest annual rate in two years. While the Office for National Statistics said there was no explicit evidence that the fall in the pound's exchange rate had pushed up prices, economists expect higher import costs resulting from the currency's post-Brexit depreciation to underpin inflation in coming months.

China's growth holds steady
The Chinese economy continued to grow at an annual rate of 6.7% in the third quarter, unchanged from the prior two quarters. The economy appears to have stabilized after turbulence in late 2015 and earlier this year, but economists worry that much of the growth is being driven by an unsustainable credit surge.

Saudi Arabia launches largest EM bond issue
The Kingdom of Saudi Arabia this week sold a total of $17.5 billion 5-, 10- and 30-year bonds, the largest single bond sale ever for an emerging market. The issue was heavily oversubscribed, with $67 billion in orders received.

UK unemployment stable at 11-year low
Matching an 11-year low, the UK unemployment rate held steady at 4.9% in the three months ended 31 August. Labor markets have largely shrugged off Brexit concerns thus far, though the process of leaving the European Union has yet to officially begin.

ECB leaves rates unchanged; no QE extension
The European Central Bank left monetary policy unchanged at its 20 October meeting and did not extend its quantitative easing program, which is scheduled to expire in March 2017. An extension could come at its December meeting, when the Governing Council will have updated economic projections from its staff. The Bank of Canada met this week as well, and it too left rates unchanged. The BOC lowered its outlook for economic growth for the balance of 2016 and for 2017, citing weak exports to the United States as a result of low US business investment and on increased global competition.

Mixed bag of US data
What little data there was from the US this week were decidedly mixed, making it unlikely that the Fed will be dissuaded from nudging interest rates higher at its December meeting. The week's highlights included an uptick in the Philadelphia Fed Manufacturing Index (9.7 versus 5.3 expected) and existing home sales (3.2% versus 0.4% expected). Lowlights included a drop in Empire State Manufacturing Index (-6.8 versus 1.0 expected) and a decline in housing starts (-9%, on a decline in multifamily units. Single- family starts were solid).
Global Corporate News:
BAT offers to acquire Reynolds
British American Tobacco has made a $47 billion offer to acquire the 58% of Reynolds American, Inc. it does not already own. The deal would create the world's largest publicly traded tobacco company.

Gambling business merger not a safe bet?
Bookmaker William Hill and Amaya Gaming of Canada, owner of PokerStars, have ended merger discussions without a deal. The proposed agreement, which would have created the largest global online gambling business, was opposed by a number of William Hill's major shareholders, according to Bloomberg News.
NEW 52-WEEK HIGH BSE (A):
| | |
| --- | --- |
| ATUL | 2489.10 |
| BIOCON | 1020.00 |
| DELTACORP | 186.70 |
NEW 52-WEEK LOWS BSE (B):
| | |
| --- | --- |
| PARENTLD | 26.00 |
| ZODIACLOTH | 181.10 |
MAJOR WEEKLY GAINERS IN BSE A CATEGORY:
| | |
| --- | --- |
| ICICI BANK | 14.82 |
| ADANI PORTS | 12.28 |
| NCC | 11.53 |
MAJOR WEEKLY LOSERS IN BSE A CATEGORY:
| | |
| --- | --- |
| INDIAN OIL CORP | -49.61 |
| KAJARIA CERAMIC | -14.85 |
| VA TECH | -8.98 |


Eyes will be set on the certain US economic data releases are:
Monday (24 Oct)
PMI Manufacturing Index
Tuesday(25 Oct)
Consumer Confidence
Wednesday(26 Oct)
MBA Mortgage Applications& New Home Sales
Thursday(27 Oct)
Jobless Claims & Natural Gas Report
Friday(28 Oct)
Consumer Sentiment

Fundamental Pick of the week:
Buy NCC Ltd For Target Rs.115.00
Investment Rationale
* NCC's business divisions are categorized as Building & Housing, Transportation, Electrical, Water & Environment, Irrigation, International, Power, Metals and Oil & Gas Division. Apart from the conventional construction and other methods, the company adopts the NBS Cellular System, developed in collaboration with ByygingUddheman AB of Sweden and NCC Pre Fab System, which is developed in house.

* The order book as on June 30, 2016 was at Rs 19,045 Cr with strong order inflows of Rs 3,620 Cr in Q1FY17. Furthermore, the management is eyeing a good amount of opportunities from the Telangana government in the irrigation segment. It is also expecting some building contracts from Andhra Pradesh. Going ahead, the management has given order inflow guidance of ~Rs 12,500 Cr for FY17E. It is looking to get significant orders from the road space and is keen on bidding for EPC and HAM projects. The company is also evaluating mine development & operation (MDO) orders selectively.

* The management has guided for revenue growth of 10% in FY17E with EBITDA margin in the range of 9.2-9.3%. The standalone debt for the company is at Rs 1,881Cr vs. Rs 1,883Cr in Q4FY16. The company is looking to improve its external rating from BBB to A, which could reduce its cost of borrowing. Further, the company has reduced corporate loan by Rs 152 Cr with Rs 148 Cr outstanding.

Recommendation
Buy NCC Ltd @ 90-94 Stoploss 85 Target 115

TECHNICAL VIEW:
| | | | | | | |
| --- | --- | --- | --- | --- | --- | --- |
| S3 | S2 | S1 | NIFTY | R1 | R2 | R3 |
| 8,580 | 8,625 | 8,660 | 8,695.90 | 8,741 | 8,774 | 8,810 |
We are forming 2 pattern ABCD and Gartley as shown which gets complete in range of 8448-8460. Low made was 8505 and nifty bounced.Coming Week 8737 will play crucial role as closing above it will see move towards 8840 and unable to close above it can see move towards 8525/8481.
Conclusion:
For coming week 8518-8520 is very crucial range . Break the same Nifty can correct till 8448 levels. 8448-8440 is again an important support as per gann analysis holding the same we can see sharp up rally till 8700/8800.
Click here for Indian stock market tips
Our Services
Quick Free Trial give us a missed call at
@ 080 3008 8464
Free Trial Form
Free Newsletter
Quick Free Trial give us a missed call at @ 080 3008 8464