For Free Stock Market Tips
Trial give a Missed Call at
080 3063 6424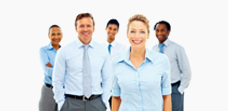 Weekly Nifty Trading View for the Week July 23, 2017- July 30, 2017
View LIVE Commodity PRICE and Economic Calender Here
Events to watch this week
S&P 500 and MSCI World among record-setters

Foreign investment in US real estate hits new high

Trump's pro-growth agenda further snagged

BOJ pushes inflation deadline back again

ECB to discuss QE this autumn
The Week ahead:
| | | |
| --- | --- | --- |
| Date | Country/Area | Release/Event |
| Mon, 24 Jul | Global | July flash purchasing managers' indices |
| Mon, 24 Jul | United States | Existing home sales |
| Tue, 25 Jul | Germany | Ifo business sentiment survey |
| Wed, 26 Jul | United Kingdom | Preliminary Q2 gross domestic product |
| Thu, 27 Jul | US | Fed interest-rate decision |
| Thu, 27 Jul | US | Durable goods orders |
| Fri, 28 Jul | US | Preliminary Q2 gross domestic product |
For the week,Global equities set records this week as a Goldilocks environment of moderate growth and accommodative central banks prevailed. European shares have been relative laggards, perhaps constrained by the recent rise in the euro, which hurts export competitiveness. The yield on the US 10- year Treasury note fell on the week to 2.24% from last week's 2.32%. The price of a barrel of West Texas Intermediate crude oil remained unchanged at $46.35. Volatility, as measured by the Chicago Board Options Exchange Volatility Index (VIX), was steady at a historically low 9.9.

NIFTY- 9,915.25
CRUDE OIL-Rs 2965barrel
GOLD-Rs 28,541gram
Rs/$-Rs 64.31

MARKET ROUND UP
Domestic stocks saw flat-to-positive closing in the week ended Friday, 21 July 2017 with the Sensex registering tiny gains and the Nifty logging small gains. The barometer index, the S&P BSE Sensex, maintained the psychological 32,000 mark during the week. Key indices edged higher in three out of five trading sessions during the week.
In the week ended Friday, 21 July 2017, the Sensex rose 8.14 points or 0.03% to settle at 32,028.89. The Nifty 50 index rose 28.90 points or 0.29% to settle at 9,915.25.

The S&P BSE Mid-Cap index fell 1.88 points or 0.01% to settle at 15,185.53. The S&P BSE Small-Cap index rose 84.62 points or 0.53% to settle at 15,992.63.

Macro Economic Front:
On the Economic Front,NDA candidate Ram NathKovind was on Thursday, 20 July 2017, elected as the 14th President of India after receiving an overwhelming majority of votes from the country's lawmakers. Kovind defeated Opposition candidate Meira Kumar, a former LokSabha speaker after garnering 66% of the votes in the Electoral College. Kovind will be the first BJP member to be elected president. He will be sworn in by the Chief Justice of India JS Khehar in the Central Hall of Parliament on 25 July.

Major Action &Announcement:
RIL's increase in revenue is primarily on account of increase in prices and volumes of refining and petrochemical products partially offset by lower prices and volumes from exploration and production (E&P) business. Revenue was also boosted by robust growth in retail business which recorded a 73.6% increase in revenue to Rs 11571 crore. Reliance Retail witnessed growth across all consumption baskets during the quarter.

Strong refining and petrochemicals margin environment contributed to higher operating profits for the quarter. Gross refining margins recorded nine-year-high of $ 11.9 per bbl whereas petrochemicals EBIT (earnings before interest and depreciation) margin were at all-time high of 15.8%. Gross refining margin rose to $11.9 per barrel in Q1 June 2017 from $11.5 per barrel in Q1 June 2016.

Wipro's consolidated net profit fell 8.13% to Rs 2082.60 crore on 3.09% fall in net sales to Rs 13626.10 crore in Q1 June 2017 over Q4 March 2017. The result was announced after market hours on Thursday, 20 July 2017. The results are as per International Financial Reporting Standards (IFRS).

Bajaj Auto rose 0.13%. Bajaj Auto's consolidated net profit fell 19.52% to Rs 836.74 crore on 2.8% decline in total income to Rs 6177.66 crore in Q1 June 2017 over Q1 June 2016. The entire benefit on reduction in effective tax rates post GST has been passed on to the customers. This has resulted in a reduction in ex-showroom price of motorcycles, which were dependent on the Brand-State, varying from a low of Rs 200 to a high of Rs 6,500 per motorcycle, Bajaj Auto said. The result was announced during market hours on Thursday, 20 July 2017.

ICICI Bank gained 1.07%. The bank said that its subsidiary, ICICI Lombard General Insurance Company, filed a draft red herring prospectus with the Securities and Exchange Board of India (SEBI) for a public offer of up to 8.62 crore shares of face value of Rs 10 each. The announcement was made after market hours on Friday, 14 July 2017.

State Bank of India (SBI) fell 0.43%. The state-run bank said its insurance arm has filed a draft red herring prospectus with the market regulator Sebi for an initial public offer. The announcement was made after market hours on Monday, 17 July 2017.

SBI announced that its subsidiary, SBI Life Insurance Company, has fied a draft red herring prospectus with the Sebi for an initial public offer of up to 12 crore equity shares of face value of Rs 10 each, representing up to 12% of its paid up equity share capital for cash, through an offer for sale (OFS) by State Bank of India and BNP Paribas Cardif S.A of up to 8 crore equity shares (representing 8% of the paid up share capital) and up to 4 crore equity shares (representing 4% of the paid up share capital), respectively. The offer includes a proposed reservation of up to 1.20 crore equity shares for State Bank shareholders and a reservation of up to 20 lakh equity shares for eligible employees as part of the offer.

Global Front:
In Overseas Markets,he Bank of Japan on Thursday, 20 July 2017 kept its monetary policy unchanged after its two-day meeting. However, BoJ slashed its inflation forecasts for fiscal years 2017-2018 and 2018-2019. The European Central Bank (ECB) took a dovish stance on policy and its ongoing stimulus program. ECB left its key interest rates unchanged on Thursday, 20 July 2017. The ECB also reiterated its plan to purchase 60 billion euros worth of government bonds and other assets each month through December.

China reported stronger-than-expected economic growth data on Monday, 17 July 2017 as the world's second-largest economy was supported by robust industrial output, retail sales and exports. The Chinese economy grew 6.9% (year-on-year) in the second quarter to keep pace with the first quarter of 2017, according to the National Bureau of Statistics.

Global Economic News:
Equities extend record rally
Though the US business cycle is set to enter its ninth year in the weeks ahead, equity prices continue to advance, underpinned by a solid start to earnings season and steady interest rates. Among the indices setting records this week were the US bellwether S&P 500, the MSCI World, the Russell 2000 and the Nasdaq Composite.

Foreign purchases of US homes hits record
For the year ended March 2017, foreign investment in US residential real estate hit a high, according to the National Association of Realtors. Foreign buyers accounted for fully 10% of the dollar value of US homes purchased over the year, up from 7% the year before, amounting to $153 billion in purchases. Buyers from China and Canada led the list, followed by those from the United Kingdom, Mexico and India. Sales were concentrated largely in Florida, California and Texas.

McCain illness adds to Trump's legislative woes
Efforts by Senate Republicans to repeal and replace Obamacare went down to defeat this week, and work to repeal the 2010 health care law and replace it at a later date has been complicated by news that Arizona senator John McCain was recently diagnosed with an aggressive form of brain cancer, making his return to Washington, D.C., any time soon uncertain. Republicans hold a narrow 52–48 advantage in the Senate, so McCain's absence narrows the margin further, making it less likely that pro-growth reforms will advance this legislative session. After health care, the Senate is expected to take up tax reform, though there is not yet a consensus among Republicans on how to approach the issue.

Elusive BOJ inflation target slips further into future
The Bank of Japan postponed by another year the date it expects to achieve its 2% inflation target, now forecasting that the goal will be achieved in March 2020. This is the sixth time the BOJ has pushed the target out into the future. The central bank projects that consumer prices, excluding food and energy, will rise only 1.1% in the year ending March 2018.

ECB delays taper discussion
European Central Bank president Mario Draghi said the bank did not discuss tapering asset purchases at its meeting on Thursday but would address the issue this fall. Draghi's tone was less hawkish than in late June, when he suggested the ECB could begin to wind down its asset purchase program soon. Since that speech, inflation data globally have softened, reducing the urgency of beginning to normalize monetary policy. Draghi is scheduled to speak in late August at the annual Jackson Hole central banking conference, where he might lay out his tapering plans.
GLOBAL CORPORATE NEWS
Earnings season off to a solid start
With 21% of S&P 500 companies having reported, the Q2 earnings season seems to have gotten off to a solid start. Seventy-six companies reported an 8.6% rise in earnings on 5.4% revenue growth. Earnings growth cooled from Q1's torrid pace, however, as those 76 companies reported a 16.5% earnings gain during the period, according to Zacks Investment Research.
UK eyeing transition deal?
The British government is rumored to be considering accepting the free movement of European Union citizens into the United Kingdom for a four-year period following its departure from the EU. Such a concession is thought to be part of a transition deal that will ease the impact of Brexit on UK-based businesses. Negotiators from the EU and UK met in a four-day session this week. Progress thus far has been slow, with the UK still formulating its Brexit strategy despite having triggered Article 50, which began the Brexit process, nearly three months ago. EU negotiator Michel Barnier has asked the UK to clarify its negotiating position.

NEW 52-WEEK HIGH BSE (A):
| | |
| --- | --- |
| BAJAJFINSV | 4906.70 |
| BAJAJHLDNG | 2428.00 |
| BAJAJFINANCE | 1630.05 |
NEW 52-WEEK LOWS BSE (A):
MAJOR WEEKLY GAINERS IN BSE A CATEGORY(%):
| | |
| --- | --- |
| Sterlite | 38.71 |
| shri renuka | 30.76 |
| jaiprakash | 28.19 |
MAJOR WEEKLY LOSERS IN BSE A CATEGORY:
| | |
| --- | --- |
| grasim | -16.67 |
| itc ltd | -14.44 |
| videocon | -14.30 |


Eyes will be set on the certain US economic data releases are:
Monday (24July)
Existing Home Sales
Tuesday (25 July)
Consumer Confidence
Wednesday (26 July)
New Home Sales
Thursday (27 July)
Jobless Claims
Friday (28 July)
Consumer Sentiment

FundamantelPick of the week:
Buy ABB India Ltd For Target Rs.1,607.00
STOCK IN FOCUS
* ABB India reported strong earnings in 2QCY17. Its PAT grew by 34.9% YoY at Rs0.75bn in 2QCY17 while revenue rose by 6.0% YoY to Rs23.3bn in line with our estimate owing to better execution in Electrification Products (+20% YoY).
* ABB India was among the earliest players to tap solar opportunity in India via range of solar inverters (50% market share) and power evacuation solutions.Urban infrastructure including Metros & Real Estate are the key markets, where ABB is sees growth opportunities in next few years.

* We expect ABB to see 34.5% CAGR in earnings through CY16-18E, while RoE is expected to improve to 15.4% in CY18E from 11.5% in CY16.

On the back of strong presence in power T&D space, we expect ABB would continue to command higher multiple, going forward. Valuing at 50x CY18E (15% discount to its mean multiple of 60x (2005-15) earnings of Rs32.1/share, we have BUY recommendation with a Target Price of Rs1,607.

MARKET OUTLOOK:
Key Highlights:
Profit booking have seen at Higher Levels.
* The NIFTY opened @ 9920.20, a GAP-UP of around 20 points. The BULLS were in full flow but seemed to be bit relaxed and that seem to pull the carpet from below it. With the OPEN entrenched at the HIGH, the NIFTY drifted down to 9850 without much an effort. The NIFTY was up & kicking once again post this drift with the push up coming to at par by 2:15 PM. Once again, closing below 9900, yet slightly in negative territory, the NIFTY closed little changed @ 9873.30, DOWN by 26.30 points or 0.27%.

* The broader indices astonishingly enough continued with their underperformance. While the NIFTY MID100 FREE closed DOWN by 0.29% to close @ 18291.50; the NIFTY SML100 FREE closed UP by around 0.29% to close @ 7711.95. The broader move stood clearly balanced with 868 advances to 850 declines. The INDIA VIX moved UP in tandem as the market corrected a bit to close around the 11.31 mark.

* The sectoral& thematic indices were a MIXED pack. On the BULL side NIFTY FIN SERVICE & NIFTY REALTY, moved UP by close to a half percent, while NIFTY PSU BANK & NIFTY METAL pegged on the losing side.

Other technical observations
For coming week break of 9913 we can move towards 10000/10057/10100. Bearish below 9830 for a move towards 9750/9700.
Nifty did break 9913 on upside but failed to do 10000 and also 9830 on downside was protected. For coming week till we are holding 9830 bulls have upper hand and as soon as 9930 is broken we can see fast move towards 10000/10057. Below 9830 fall towards 9787/9710.

Conclusion:
It was yet another historic week as the Indian equity markets went on to hit fresh life time highs. The ongoing normal monsoon season and better than expected quarterly earnings by Reliance Industries, Wipro, and ACC lifted the sentiment on the Dalal Street. Nifty achieved a close of 9915, presumably on back of Wipro buyback and RIL's exemplary numbers. For the week, NSE Nifty and BSE Sensex marginally gained by 0.3% each.
Earlier in the week, Indian markets saw one of its worst falls in recent times but bulk of the sell-off was restricted to two counters – ITC and Reliance. ITC gave up 14% this week post GST tax burden on cigarettes. By the midweek, the market got a new lease of life as Pharma counters powered the Indian indices higher. Metals, Realty and FMCG had joined the rally as buying was seen across sectors. The ongoing monsoon parliament session too seems to be going through a rough patch as there are continuous adjournments. This monsoon session there are 21 bills in LokSabha and 42 bills in RajyaSabha which are pending for approval. In addition, wholesale price inflation (WPI) eased to the slowest in 11-months in June, raising hopes of an interest rate cut in the August RBI policy meet. WPI, slowed to 0.9% in June from 2.17% in May.
Our Services
Quick Free Trial give us a missed call at
@ 080 3008 8464
Free Trial Form
Free Newsletter
Quick Free Trial give us a missed call at @ 080 3008 8464