For Free Stock Market Tips
Trial give a Missed Call at
080 3063 6424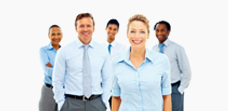 Weekly Nifty Trading View for the Week April 24, 2017–April 30, 2017
View LIVE Commodity PRICE and Economic Calender Here
Events to watch this week
Tensions on Korean peninsula high

UK's May calls snap election

US tax reform likely delayed

Four seek to advance to French runoff election

China's growth picks up
The Week ahead:
France holds the first round of its presidential election on Sunday, 23 April

The Bank of Japan meets to set interest rates on Thursday, 27 April

The United States releases durable goods orders on Thursday, 27 April

The United Kingdom reports Q1 GDP on Friday, 28 April

The US releases revised Q1 GDP figures on Friday, 28 April
For the week,Global equities were up for the week as investors focused on strong US corporate earnings and overlooked increasing geopolitical tension and a likely delay in US tax reform. US Treasury yields continued their drift lower to 2.22% as investors remain concerned about the French elections and the diminished prospects of US fiscal stimulus. Oil prices gave back all of last week's gains, with West Texas Intermediate dropping to nearly $50 from last week's close of $53.25. Volatility, as measured by the Chicago Board Options Exchange Volatility index, moderated to 14.7, down from 16 last week.

NIFTY- 9,119.40
CRUDE OIL-Rs 3,215barrel
GOLD-Rs 29,384 gram
Rs/$-Rs 64.61

MARKET ROUND UP
Key indices settled with modest losses for the week ended 21 April 2017 as investors maintained caution ahead of elections in France over the weekend and as geopolitical tensions notably those between the US and North Korea weighed on sentiment. The Sensex fell in three out of five sessions of the week. Trading was largely listless and rangebound throughout the session. The side counters continued to sizzle.

The barometer index, the S&P BSE Sensex, slipped 96.15 points or 0.32% to settle at 29,365.30. The Nifty 50 index dropped 31.40 points or 0.34% to settle at 9,119.40.

Buying activity continued in the side counters. The BSE Mid-Cap index rose 0.95%. The BSE Small-Cap index gained 1.91%. Both these indices outperformed the Sensex.
Trading for the week started on a subdued note. Key benchmark indices settled with small losses after a quiet session of trade on Monday, 17 April 2017, amid lack of global cues as most world markets remained close for holiday. The Sensex shed 47.79 points or 0.16% to settle at 29,413.66, its lowest closing level since 28 March 2017.

Macro Economic Front:
On the Economic Front,India Meteorological Department (IMD) in its first stage forecast of southwest monsoon for 2017, on 18 April 2017, said that quantitatively, the monsoon seasonal rainfall is likely to be 96% of the long period average (LPA) with an error of 5%. Forecast assessment suggests 38% of probability for near normal monsoon rainfall, it added. IMD will issue the update forecasts in early June 2017, as a part of the second stage long range forecast of monsoon rainfall.
The June-September southwest monsoon is critical for the country's agriculture because a considerable part of the country's farmland is dependent on the rains for irrigation.

Major Action &Announcement:
NTPC gained 1.28%. The company said board of directors has accorded approval for updating and upsizing the $4 billion medium term notes (MTN) programmeupto $6 billion for raising debt from international markets to part finance the capital expenditure on new/ongoing projects, coal mining projects, renovation and modernization of power stations and for other permissible end uses.

HDFC Bank gained 3.99%. The bank's net profit rose 18.25% to Rs 3990.09 crore on 14.3% growth in total income to Rs 21560.66 crore in Q4 March 2017 over Q4 March 2016. The result was announced on 21 April 2017. The bank's gross non-performing assets (NPAs) rose to Rs 5885.66 crore as on 31 March 2017 as against Rs 5232.27 crore as on 31 December 2016 and Rs 4392.83 crore as on 31 March 2016.

The ratio of gross NPAs to gross advances stood at 1.05% as on 31 March 2017 as against 1.05% as on 31 December 2016 and 0.94% as on 31 March 2016. The ratio of net NPAs to net advances stood at 0.33% as on 31 March 2017 as against 0.32% as on 31 December 2016 and 0.28% as on 31 March 2016. The bank's provisions and contingencies surged 90.47% to Rs 1261.80 crore in Q4 March 2017 over Q4 March 2016.

State Bank of India (SBI) dropped 3.04%. The bank said it has decided to serve notice of redemption to holders of $400 million Hybrid Tier 1 Notes issued pursuant to SBI, acting through its Nassau branch's $2000 million Medium Term Note programme for the redemption of the Notes on 15 May 2017. The announcement was made on 20 April 2017. The BSE Bankex dropped 1.18%, underperforming the Sensex.

Dr Reddy's Laboratories fell 1.69%. The company announced that the audit of its API Srikakulam plant in Andhra Pradesh by the US Food and Drug Administration (USFDA) was completed on Friday, 14 April 2017, with no observations. The announcement was made on 14 April 2017.

Sun Pharmaceutical Industries slumped 7.55%. The stock was the biggest loser from the Sensex pack. As per report the company has received 11 observations from the US drug regulator for its Dadra unit. According to a media report, while inspecting the plant, the US Food & Drug Administration (USFDA) found incomplete lab records at Sun Pharmaceutical Industries' Dadra plant. These observations include failure to produce appropriate master or control record for each batch of drugs and failure to properly investigate batches that does not meet specifications. Inspection of the plant by USFDA was concluded in the first week of this month, report added.

Tata Steel shed 2.82%. The company's board at a meeting held 20 April 2017, reviewed the performance, capital structure and financing plan of the company. Based on the review and pursuant to the existing shareholders approval, the board approved issue of debt securities of up to Rs 9000 crore in the form either of non-convertible debentures on private placement basis or foreign currency or rupee denominated bonds or a combination thereof in one or more tranches.

Global Front:
In Overseas Markets,Asian markets closed mostly in green, as signs of resilience emerged in some markets, while steadying commodity prices - especially for oil - prompted some bargain hunting among investors. Japanese stocks failed to hold on to slim gains and closed flat today. The European markets were trading mostly higher as investors continued to focus on the upcoming French presidential election, with the first round voting scheduled on April 23 2017 and following a fresh round of corporate earnings reports.

Asian equity markets ended mostly in green on Thursday as the yen's strong trend paused, oil prices rebounded from an overnight selloff, and Japan reported stronger-than-expected exports in March. Reports showed that Japan's exports rose at a faster-than-expected 12 percent pace in March, while imports jumped nearly 16 percent from a year earlier. A revival of demand in China helped push exports up 16.4 percent from the year before to 1.3 trillion yen ($11 billion), while exports to the US climbed 3.5 percent to 1.35 trillion yen ($12 billion). Chinese shares ended marginally higher as investors lapped up stocks that would benefit from the newly-launched Xiongan economic zone. However, Japanese stocks ended nearly flat as investors became cautious ahead of global risk events such as the first-round of French presidential elections at the weekend and mounting tensions over North Korea.

Global Economic News:
North Korea threatens preemptive strike
In the wake of a failed missile test last weekend, North Korea this week threatened the United States, South Korea and Japan with a "super-mighty preemptive strike" after Secretary of State Rex Tillerson said the US is reviewing ways to compel the North Korean regime to re-engage diplomatically. Meanwhile, the US navy is moving an aircraft carrier battle group toward North Korea as US and South Korean forces conduct annual training exercises.

US tax reform may be delayed
Treasury Secretary Steven Mnuchin downplayed the odds of Congress being able to pass tax reform ahead of the scheduled August recess. Earlier in the year, Mnuchin said he intends to overhaul the unwieldy US tax code by August, but the inability of the House Republicans to agree on a plan to repeal and replace Obamacare has delayed potential policy wins on other high priority policy issues, such as improving infrastructure.

Four candidates bunched near the top of French polls
The first round of the French presidential election takes place on Sunday, 23 April, with four candidates within striking distance of victory. The National Front's Marine Le Pen and centrist Emmanuel Macron hold slight leads over Republican François Fillon and leftist Jean-Luc Mélenchon. The betting odds favor Le Pen and Macron advancing to the runoff on 7 May, in which Macron, the more establishment candidate, is expected to triumph. The most destabilizing outcome would be a match-up between Le Pen and Mélenchon in the runoff, as both candidates are anti-European Union.

Fed says economy expanding at a modest pace
The US Federal Reserve released its Beige Book in advance of the May Federal Open Market Committee meeting this week. The report noted continued modest economic growth and tight labor markets. Despite the Fed's upbeat outlook for the economy, investors are dialing back expectations of multiple further rate hikes in 2017. At present, only one additional hike is fully priced in by markets.

China reports upbeat Q1 growth
China's economic growth rate accelerated to 6.9% in the first quarter, the fastest pace in six quarters. Additionally, retail sales rose 10.9% year over year in March, handily beating estimates, as did industrial output, which rose 7.6% in March. Analysts had expected fiscal and monetary stimulus to wane in 2017, but so far it has not.

Turks vote to expand presidential powers
President RecepTayyipErdogan last Sunday narrowly won a referendum that expands the powers of the Turkish presidency. The margin was 51%-49%. Turkey will move from a parliamentary system to a system with an executive presidency. The new system will go into effect at the beginning of the next presidential term. Some observers fear the move is part of a continued drift toward authoritarianism in Turkey.
GLOBAL CORPORATE NEWS:
May looks to strengthen her hand
British prime minister Theresa May this week called for an early general election in the United Kingdom in an attempt to strengthen her hand in upcoming Brexit negotiations. May's Conservative Party holds a 20% lead in most opinion polls, which suggests that the Tories will build on their slim 17-seat majority. May was elected leader of her party after former prime minister David Cameron stood down subsequent to leading the unsuccessful Remain campaign in last spring's referendum. May has not yet faced voters as prime minister. The pound rallied to a six-month high in the wake of the 8 June election call.

NEW 52-WEEK HIGH BSE (A):
| | |
| --- | --- |
| APOLLOTYRE | 243.00 |
| BALRAMCHIN | 168.90 |
| BEL | 182.95 |
NEW 52-WEEK LOWS BSE (A):
| | |
| --- | --- |
| NOT YET IN (A) CAT | ------- |
MAJOR WEEKLY GAINERS IN BSE A CATEGORY:
| | |
| --- | --- |
|  INDIABULLS REAL | 34.91 |
| ADANI ENT. | 24.99 |
| SUN TV | 19.89 |
MAJOR WEEKLY LOSERS IN BSE A CATEGORY:
| | |
| --- | --- |
| JINDAL ST & PWR | -8.42 |
| NATIONAL ALUMINI | -7.72 |
| SUN PHARMA | -7.55 |


Eyes will be set on the certain US economic data releases are:
Monday (24April)
Month Bill Auction
Tuesday (25April)
Consumer Confidence
Wednesday (26April)
MBA Mortgage Applications
Thursday (27April)
Jobless Claims
Friday (28April)
Consumer Sentiments

Fundamental Pick of the week:
Buy Torrent Power Ltd For Target Rs.242.00 -

Derivative Ideas
Torrent Power reversed after taking support of its medium-term moving average 50-day EMA and also 61.8% Fibonacci Retracement level of recent rally (Rs191-242) and rose to 7 days high.
Key technical indicators-Stochastic and RSI moving higher post their positive cross-over.As per the current daily set-up, we believe that stock will remain in positive momentum and soon it will visit the recent swing high.
On the lower side, the stock will continue to find support around its medium-term moving average, which is placed at Rs211.
* Thus, long position can be initiated at around Rs220 for the target of Rs242 and with a stop loss of Rs211.

TECHNICAL VIEW:
| | | | | | | |
| --- | --- | --- | --- | --- | --- | --- |
| S3 | S2 | S1 | NIFTY | R1 | R2 | R3 |
| 8,980 | 9,035 | 9,110 | 9,119.40 | 9,180 | 9,250 | 9,310 |
Equity benchmark Index CNX Nifty extended gains in intraday session amid consolidation and buying support. Mixed global cues pressurized the sentiments. However, It managed to close in green. Momentum Indicator RSI for 14-day period is poised at 53.41 indicating neutral trend at current levels. Next crucial Resistance for Nifty futures seen at 9180 levels while Support seen at 9110 levels. Breach of immediate resistance of 9180 will unfold the next upside Targets of 9220 and 9270 level. A breach below 9110 could strengthen the down move. Traders are advised to remain cautious and fresh buying should initiate only above 9180 level.

Conclusion:
Nifty continue to trade below 9150 and made low of 9075 before closing at 9105. Till we are below 9120 bears have upper hand can push nifty towards 9020/8970/8920. Bullish above 9150 for a move towards 9221/9268. High made today was 9143 so still we are below 9150 and bears also unable to close below 9100 so we are in neutral zone in range of 9080-9150. Bullish above 9150 for a move towards 9221/9268.Bearish below 9080 for a move towards 9020/8970.
Our Services
Quick Free Trial give us a missed call at
@ 080 3008 8464
Free Trial Form
Free Newsletter
Quick Free Trial give us a missed call at @ 080 3008 8464