For Free Stock Market Tips
Trial give a Missed Call at
080 3063 6424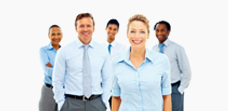 Weekly Nifty Trading View for the Week May 22, 2017–May 28, 2017
View LIVE Commodity PRICE and Economic Calender Here
Events to watch this week
Special counsel appointed in Russia probe

UK's May unveils election manifesto

Merkel's prospects bright after state elections

Corruption scandal touches Brazil's president
The Week ahead:
Flash manufacturing purchasing managers' indices are released globally on Tuesday, 23 May

The Bank of Canada meets to set interest rates on Wednesday, 24 May

The minutes of the US Federal Reserve's Federal Open Market Committee meeting are released on Wednesday, 24 May

Preliminary UK gross domestic product data are released on Thursday, 25 May

Preliminary US GDP data and durable goods orders are reported on Friday, 26 May

The G7 summit begins in Taormina, Sicily, on Friday, 26 May
For the week,Global equities saw little net change this week, but there was a good bit of volatility midweek as political chaos intensified in Washington. The yield on the 10-year US Treasury note fell to 2.25% from 2.34% a week earlier while West Texas Intermediate crude oil rose to $50.30 a barrel from $47.50 last week amid signs OPEC and major producers such as Russia will retain output curbs through March of 2018. Volatility, as measured by the Chicago Board Options Exchange Volatility Index (VIX), jumped as high as 15.50 at midweek before slipping to 11.90 on Friday. The week began at a placid 10.80.

NIFTY- 9,427.90
CRUDE OIL-Rs 3,276barrel
GOLD-Rs 28,644 gram
Rs/$-Rs 64.64

MARKET ROUND UP
Key indices clocked modest gains in the week ended Friday, 19 May 2017 as hopes rose for a possible interest rate cut by the Reserve Bank of India (RBI) after the latest data showed a sharp fall in headline retail inflation and after reports suggested monsoon rains are expected to arrive on the southern Kerala coast two days ahead of schedule boosting sentiment. Good monsoon rains will further ease inflation going forward.

Goods and services tax (GST) Council finalising GST rates for the goods and services further aided sentiment. The Sensex gained in four out of five sessions of the week. The Sensex and the Nifty, both hit fresh record highs on intraday as well as on closing basis during the fortnight.

The S&P BSE Sensex gained 276.77 points or 0.91% to settle at 30,464.92. The Nifty 50 index rose 27 points or 0.28% to settle at 9,427.90. The gains of Nifty were less compared with Sensex's gains in percentage terms.
The Mid-Cap index fell 1.41%. The Small-Cap index dropped 1.93%. Both these indices underperformed the Sensex.

Macro Economic Front:
On the Economic Front,Macroeconomic data, Q4 results of India Inc., trend in global markets, investment by foreign portfolio investors (FPIs) and domestic institutional investors (DIIs), the movement of rupee against the dollar and crude oil price movement will dictate trend on the bourses in week ahead.
The market may remain volatile as traders roll over positions in the futures & options (F&O) segment from the near month May 2017 series to June 2017 series. The near month May 2017 derivatives contract expire on Thursday, 25 May 2017.

Major Action &Announcement:
Maruti Suzuki India rose 0.89%. The company launched new Dzire sedan nationally on 16 May 2017. The announcement was made during market hours on Tuesday, 16 May 2017. The petrol variant of the vehicle is priced between Rs 5.45 lakhs to Rs 8.41 lakhs and diesel variant between Rs 6.45 lakhs to Rs 9.41 lakhs ex-showroom Delhi.

Bajaj Auto fell 0.73%. The company's consolidated net profit fell 13.44% to Rs 862.25 crore on 8.7% decline in total revenue from operations to Rs 5212.83 crore in Q4 March 2017 over Q4 March 2016. The result was announced during market hours on Thursday, 18 May 2017.

Tata Steel surged 12.05%. The stock was the biggest gainer from the Sensex pack. The company reported consolidated net loss of Rs 1168.02 crore in Q4 March 2017, lower than net loss of Rs 3041.88 crore in Q4 March 2016. The company's consolidated net sales rose 29.6% to Rs 33424.09 crore in Q4 March 2017 over Q4 March 2016. The result was announced after market hours on Tuesday, 16 May 2017.

Lupin rose 4.84%. The company launched Cialis (tadalafil), an oral PDE5 inhibitor, for the treatment of erectile dysfunction (ED) in adult males. Cialis was shown to improve erectile function compared to placebo upto 36 hours following dosing. The product is currently marketed in over 100 countries. The announcement was made after market hours on Tuesday, 16 May 2017.

Hindustan Unilever gained 2.81%. The company's net profit rose 6.19% to Rs 1183 crore on 6.39% rise in total income to Rs 8969 crore in Q4 March 2017 over Q4 March 2016. The result was announced after market hours on Wednesday, 17 May 2017.

State Bank of India rose 3.7%. The bank's net profit rose 122.72% to Rs 2814.82 crore on 7.83% increase in total income to Rs 57720.10 crore in Q4 March 2017 over Q4 March 2016. The result was announced during trading hours on Friday, 19 May 2017.
Gross non-performing assets (NPAs) stood at Rs 112342.99 crore as on 31 March 2017 as against Rs 108172.32 crore as on 30 December 2016 and Rs 98172.80 crore as on 31 March 2016. The ratio of gross NPAs to gross advances stood at 6.9% as on 31 March 2017 as against 7.23% as on 31 December 2016 and 6.5% as on 31 March 2016. The ratio of net NPAs to net advances stood at 3.71% as on 31 March 2017 as against 4.24% as on 31 December 2016 and 3.81% as on 31 March 2016.

Global Front:
In Overseas Markets,data on Markit flash Eurozone composite purchasing managers' index (PMI) for May, indicating health of the combined manufacturing and services sectors for that month will be announced on Tuesday, 23 May 2017. Markit Flash US Composite PMI for May will be announced on the same day. Nikkei Flash Japan Manufacturing PMI for May, indicating health of the manufacturing sector will also be announced on that day. Data on new home sales in US for April, measuring the number of newly constructed homes with a committed sale for that month will be announced on Tuesday, 23 May 2017.
The Federal Open Market Committee will issue minutes of its previous policy meet held early this month on Thursday, 24 May 2017. The Federal Reserve had left its influential interest rate unchanged at the conclusion of its two-day meeting on 3 May 2017, citing a recent slowdown in growth that it said was likely transitory. The preliminary figures of US' Q1 gross Domestic Product will be announced on Friday, 26 May 2017.

Global Economic News:
Trump visits allies as pressure builds at home
US president Donald Trump embarked on his first overseas trip as president today, leaving behind a swirl of controversy in Washington. Trump will visit Saudi Arabia, Israel and the Vatican before a stop in Sicily for the G7 summit. On Wednesday, the US Department of Justice appointed former FBI director Robert Mueller as special counsel to investigate Russia's intervention in the 2016 presidential election as well as any improper contact between Russian agents and the Trump campaign. Revelations that Trump disclosed extremely sensitive intelligence to the Russian foreign minister and ambassador during an Oval Office visit last week added to the firestorm.

Tory platform says no Brexit deal better than bad one
UK prime minister Theresa May unveiled the Conservative Party manifesto on Thursday, setting the stage for the general election on 8 June. On Brexit, the manifesto says that no deal is better than a bad one and that the United Kingdom seeks an agreement with the European Union that would take the UK out of the single market and customs union but continue close ties through a comprehensive trade and customs agreement. Meanwhile, the UK this week reported that its unemployment rate stands at 4.6%, its lowest level since 1975.

Merkel's party flexes muscles
German chancellor Angela Merkel's party, the Christian Democratic Union, has performed extremely well in German state elections in recent months. This potentially paves the way for Merkel to retain her post when Germany holds federal elections in late September. The CDU won the regional vote in Germany's most populous state, North Rhine-Westphalia, last weekend, unseating the Social Democrats in state elections for the third time since March. Earlier concerns over Merkel's unpopular immigration stance appear to have faded amid a solid German economic recovery.

Brazil's Supreme Court authorizes Temer bribery investigation
Brazilian president Michel Temer, who came to office after the impeachment and removal from office of his predecessor, DilmaRousseff, was placed under investigation by the nation's Supreme Court this week after allegations surfaced that Temer was taped condoning the bribery of a witness in a major corruption scandal. Temer, in a nationwide address, vowed not to resign, saying he did not buy anyone's silence. In the wake of the allegations, stocks and the Brazilian real both plunged on fears the recent economic rebound could stall amid fresh political uncertainty.
GLOBAL CORPORATE NEWS
Macron appoints center-right PM, pledges to overhaul Europe
After being sworn in on Sunday, French president Emmanuel Macron on Monday appointed Édouard Philippe as prime minister. Phillipe is a member of the Republicans, and his appointment is an effort to woo support from the center-right in case Macron's En Marche! party fails to secure a majority in next month's parliamentary elections. Later in the week, during a meeting with European Council president Donald Tusk, Macron vowed to work for the overhaul of Europe. Tusk praised Macron, saying Europe needs his energy, imagination and courage.

Japan's growth picks up steam
Japan's economy grew 2.2% in the first quarter of the year, its fifth straight quarter of growth, the longest string of gains in over a decade. Exports and domestic demand were both solid.
As of 17 May, with 458 companies in the S&P 500 Index having reported, Q1 earnings are expected to increase 15% from a year ago. Excluding energy, earnings are seen growing 10.7%. Revenues growth is estimated at 7.2%, falling to 5.3% ex energy.

NEW 52-WEEK HIGH BSE (A):
| | |
| --- | --- |
| ADANITRANS | 106.25 |
| HINDUNILVR | 1022.00 |
| ITC | 295.50 |
NEW 52-WEEK LOWS BSE (A):
| | |
| --- | --- |
| CRISIL | 1853.35 |
| DIVISLAB | 603.90 |
| GLENMARK | 658.00 |
| RCOM | 30.30 |
MAJOR WEEKLY GAINERS IN BSE A CATEGORY(%):
| | |
| --- | --- |
| ADANI TRANSMISSION | 17.80 |
| tATA STEEL | 12.05 |
| CEAT LTD | 9.17 |
MAJOR WEEKLY LOSERS IN BSE A CATEGORY:
| | |
| --- | --- |
| GLENMARK | -13.10 |
| BHARAT FINANCIAL | -12.62 |
| SREI INFRA | -11.69 |


Eyes will be set on the certain US economic data releases are:
Monday (22May)
Month Bill Auction
Tuesday (23 May)
New Home Sales
Wednesday (24May)
MBA Mortgage Applications& Existing Home Sales
Thursday (25May)
Natural Gas Report
Friday (26May)
Consumer Sentiment

Fundamental Pick of the week:
Buy Zee Entertainment Enterprises Ltd For Target Rs.542.00
After a strong up move, ZEEL has retraced closer to its support zone of moving averages on daily chart and consolidating around the same. Traders should not miss this chance and utilize to initiate fresh longs in the given range.

Recommendation
Buy Zee Entertainment Enterprises Limited @520-524 Stoploss 510 Target 542.

Domestic Market Overview
Markets may see some recovery, GST rate specific actions to be in limelight
The Indian markets reeling under global pressure slumped and major benchmarks dropped close to a percent in the last session. Today, the start is likely to be mildly in green and some recovery can be seen after the sharp fall of last trade. Traders will be cheering the GST Council finalising tax rates of goods and services under the four-slab structure with essential items of daily use being kept in the lowest bracket of 5 percent. The Council fixed the rates for over 1200 items under the Goods and Services tax. Lots of daily consumption items such as milk, fruit and vegetables, jaggery or gur, foodgrain and cereals have been exempted from tax, while others such as sugar, tea, coffee, edible oil, mithai, and newsprint have been placed in the lowest slab of 5 per cent. Luxury cars will attract 28 per cent GST plus a cess of 15 per cent, while small petrol cars will face 28 per cent plus 1 per cent cess, and diesel small cars 28 per cent tax plus 3 per cent cess. Consumer durables, which now face a total tax of about 32 per cent, will be taxed in the 28 per cent slab.

The panel will discuss tax rates for gold and some other items today and could meet one more time if necessary to decide rates on remaining items. There will be sector specific buzz based on GST rates and steel stocks may see some uptrend as the GST rate on coal has been fixed at 5 percent. The move will bring down the input cost and would lead to stabilisation of prices. There will be some buzz in banking sector too, as the RBI has eased the norms of setting up bank branches and said branches manned by either bank's staff or its business correspondents where services are provided for a minimum of four hours per day for at least five days a week will be called a banking outlet. There will be lots of important earnings announcements too to keep the markets in action.

TECHNICAL VIEW:
| | | | | | | |
| --- | --- | --- | --- | --- | --- | --- |
| S3 | S2 | S1 | NIFTY | R1 | R2 | R3 |
| 9,300 | 9,338 | 9,365 | 9,427.90 | 9,468 | 9,520 | 9,600 |
Nifty loose firm momentum and tanks around 100 points from previous session's close. It tested support of upward sloping trend channel and closed near the same in the end. The trend strength indicator (RSI) came out of an overbought state now on the daily scale.A breach below 9400 could distort the firmness & hence could seen as a strong support area. Momentum traders should maintained as a trailing stop strategy for existing shorts.
Bank Nifty: Low made  was 22660 and close was at 22700 so bulls were able to hold the low of gann angles, holding the same we can bounce back towards 22820/22940/23110. Bearish below 22600 for a move towards 22500/22350. Bank Nifty made high of 22900 doing our target as discussed. Also Low made was 22628, so bulls were able to protect 22600 and close above 22700 suggesting bulls are still in game as bank nifty holding on to gann angles, Bulls above 22800 can see next move towards 22940/23110. Bearish below 22600 only, As per time analysis expect a trending move in next 2 days.

Conclusion:
Markets, in line with global peers, reacted sharply to the news that the US President tried to influence federal investigation, raising doubts over his policies ahead. Mostly sectoral indices, barring IT, ended lower and settled around the day's low. Besides, caution ahead of the beginning of the two-day GST meet also induced the participants to book some profit.
Markets are slightly overheated after the recent rally and finally got the reason to lighten up. We feel 9350 would be crucial mark in Nifty ahead and any decisive slide below that level will derail the momentum. However, traders should see this as intermediate correction, which is normal and healthy for sustainability of the broader trend.
Our Services
Quick Free Trial give us a missed call at
@ 080 3008 8464
Free Trial Form
Free Newsletter
Quick Free Trial give us a missed call at @ 080 3008 8464