For Free Stock Market Tips
Trial give a Missed Call at
080 3063 6424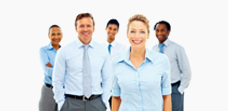 Weekly Nifty Trading View for the Week Dec 05, 2016 – Dec 11, 2016
View LIVE Commodity PRICE and Economic Calender Here
Events to watch this week
US nonfarm payrolls up 178,000; jobless rate drops

Global manufacturing sector builds on gains

Europe braces for votes in Italy and Austria

OPEC agrees to cut production

Mnuchin nominated as US treasury secretary
The Week ahead:
Italy holds a constitutional reform referendum on Sunday, 4 December

Austria holds presidential elections on Sunday, 4 December

Service sector PMIs are released on Monday, 5 December

The United Kingdom releases Q3 GDP figures on Wednesday, 7 December

Japan reports Q3 GDP on Wednesday, 7 December

The European Central Bank Governing Council meets to set rates on Thursday, 8 December
For the week,Global equities consolidated recent gains this week, while interest rates and oil prices both rose. A long-debated OPEC production cut was announced on Wednesday, helping push the price of West Texas Intermediate crude up to $51 a barrel from $47.50 a week ago. Global Brent rose to $53.90 from $48.50. Volatility, as measured by the Chicago Board Options Exchange Volatility Index (VIX) edged up to 14 from 12.6 last week. The yield on the US 10-year Treasury note rose to 2.40% from 2.37% a week ago, having traded as high as 2.45% on Friday.

NIFTY- 8,086.80
CRUDE OIL-Rs 3,504barrel
GOLD-Rs 28,490/10 gram
Rs/$-Rs 68.23

MARKET ROUND UP
Key benchmark indices edged lower in the week ended 2 December 2016, as weakness in global stocks played spoilsport towards the end of the week. The market gained in three out of five sessions of the week. After witnessing decent rise at the onset of the week, key indices witnessed selling pressure towards the tail end of the week.
Investors maintained caution ahead of the crucial jobs data for November in US on Friday, 2 December 2016 and Italy's constitutional referendum on Sunday, 4 December 2016 which could determine whether or not the country will remain in the euro zone.

The barometer index, the S&P BSE Sensex, fell 85.68 points or 0.32% to settle at 26,230.66, in the week ended 2 December 2016. The Nifty 50 index lost 27.50 points or 0.33% at 8,086.80.

Buying was witnessed in the select mid-cap and small-cap counters. The BSE Mid-Cap index rose 0.13%. The BSE Small-Cap index gained 0.46%. Both these indices outperformed the Sensex.

Macro Economic Front:
On the Economic Front,Among the macro economic data announced during the week, the headline seasonally adjusted Nikkei India Manufacturing Purchasing Managers' Index stood at 52.3 in November, down from October's 22-month high of 54.4, data released by Markit Economics revealed on 1 December 2016. The withdrawal of high-value banknotes in India hampered manufacturing growth in November, with companies signalling softer increases in order books, buying levels and output, Markit Economics said.

Major Action &Announcement:
Bajaj Auto gained 3.43%. The company said its total sales fell 13% to 2.69 lakh units in November 2016 over November 2015. Bajaj Auto's domestic sales fell 10% to 1.54 lakh units in November 2016 over November 2015. Exports declined 16% to 1.15 lakh units in October 2016 over October 2015. The announcement was made on 2 December 2016.

Hero MotoCorp rose 4.76%. Total sales declined 13.07% to 4.79 lakh units in November 2016 over November 2015. The announcement was made on 1 December 2016.

Mahindra & Mahindra (M&M) shed 2.66%. The company reported weak tractor and auto sales in November 2016 on 1 December 2016. M&M's total auto sales declined 22% to 32,499 units in November 2016 over November 2015. Total domestic sales fell 24% to 29,814 units in November 2016 over November 2015. Total exports rose 22% to 2,685 units in November 2016 over November 2015.

Coal India rose 0.66%. Coal India and its subsidiaries achieved 93% of targeted production at 50 million tonnes in November 2016. The company achieved 97% of targeted offtake at 48.16 million tonnes in November 2016. The announcement was made on 1 December 2016.

Wipro dropped 1.03%. The company was awarded a three-year IT infrastructure services and digital transformation contract by Woodside, an Australian oil and gas company. The announcement was made on 1 December 2016.

Reliance Industries (RIL) rose 0.17%. Reliance JioInfocomm (Jio) announced on 1 December 2016, that it has crossed 5 crore subscribers in just 83 days from commencement of services on 5 September 2016. The average rate of addition of 6 lakh subscribers per day is the fastest achieved by any technology company in the world including the likes of Facebook, WhatsAppand Skype, RIL said. Reliance JioInfocomm, doing business as Jio, is a LTE mobile network operator in India. It is a wholly owned subsidiary of RIL.

Lupin lost 1.36%. The company announced on 29 November 2016, that its US subsidiary Lupin Pharmaceuticals Inc (LPI) has received final approval for its Armodafinil tablets 50mg, 150mg, 200mg and 250mg from the United States Food and Drug Administration (USFDA) to market a generic version of Cephalon, Inc'sNuvigil tablets. LPI shall commence promoting the product in the US shortly.

Global Front:
In Overseas Markets,the Organization of Petroleum Exporting Countries (OPEC) reached a deal on 30 November 2016 to cut oil production. The agreement marks the first time since 2008 that OPEC has agreed to curtail production and comes as a supply glut has weighed on prices.

China's manufacturing sector continued to expand at faster rate in November. The National Bureau of Statistics on 1 December 2016 said that China's manufacturing PMI score was 51.7 in November, up from 51.2 in October. The Caixin China manufacturing purchasing managers' index, a private gauge of nationwide factory activity, fell to 50.9 in November from 51.2 in October but stayed out of contractionary territory for a fifth straight month, Caixin Media Co. and research firm Markit said.

Global Economic News:
US labor market maintains trajectory
The US economy added 178,000 new jobs in November, in line with market expectations, while the unemployment rate dropped to 4.6%, the lowest in nearly a decade. However, average hourly earnings were disappointing, dropping 0.1% in November after rising 0.4% in October. Economists had expected earnings to rise 0.2%. Earlier in the week, the United States reported upwardly revised gross domestic product figures for the third quarter. GDP was revised up to an annual rate of 3.2% while after-tax corporate profits advanced a robust 5.2%, the first rise since late 2014.

Global manufacturing sectors rebounding
Manufacturing purchasing managers' indices have been showing a broad global turn for the better in recent months. November data showed sizable gains, with PMIs in the US, China and the eurozone all exceeding forecasts. The Institute for Supply Management's US manufacturing PMI was particularly robust, rising to 53.2 from 51.9. A reading above 50 signals that the sector is expanding.

Italy and Austria head to the polls on Sunday
A referendum on constitutional reform takes place in Italy this Sunday. Prime Minister MatteoRenzi has vowed to resign if the referendum goes down to defeat. Polling ahead of the vote suggests the referendum won't pass, though there are still a large number of undecided voters. A defeat would add momentum to the anti-establishment mood among voters in both the US and Europe. In addition, Austrians return to the polls on Sunday to vote in a long-delayed presidential election between Alexander Van der Bellen, a Green who is running as an independent, and Norbert Hofer of the populist People's Party. Van der Bellen won a close contest in May, but voting irregularities forced Sunday's rerun.

Trump taps Wall Street pro for Treasury
President-elect Donald Trump announced he will nominate Steven Mnuchin as treasury secretary. Mnuchin is a former Goldman Sachs executive and hedge fund manager. Tax reform and reducing regulation are high on Mnuchin's agenda. In addition, Trump nominated financier Wilbur Ross to serve as commerce secretary. Ross said increasing US exports will be his focus, along with negotiating favorable bilateral trade deals.

European economy on the mend
Economic growth in Europe looks to be gathering momentum as unemployment in the eurozone fell below 10% this week for the first time in seven years this week, to 9.8%. In addition to a firm PMI, Germany reported the largest jump in retail sales in five years. Sales rose 2.4% in October compared with September.

US home price index recovers ground lost in bust
The Case-Shiller National Home Price index this week eclipsed the peak it set in July 2006. From that peak to its 2012 trough, the index fell 27.4%. However, the recovery has been uneven across the US, analysts say, and point to median home prices still being about 20% below their 2006 peaks.

Pressure builds on South Korean president to stand down
Facing massive protests as a result of a corruption scandal, South Korean president Park Geun-hye is under intense pressure to end her term early. On Tuesday, Park said she would resign if ordered to by the nation's parliament.
Global Corporate News:
Trump intervenes to keep Carrier jobs in US
President-elect Trump intervened to keep Carrier Corporation, a subsidiary of United Technologies Corporation, from closing a plant in Indiana and moving its production to Mexico. After the deal, about 1,100 jobs will remain in Indianapolis in exchange for about $7 million in tax incentives from the state of Indiana over the next ten years.

J&J said to up ante for Actelion
Johnson & Johnson, the world's largest maker of health care products, has increased its $26 billion bid for Switzerland's Actelion, Europe's largest biotech company, although the new bid price could not be confirmed, Bloomberg News reported. Negotiations areongoing over matters including various financial structures that could leave Actelion as a standalone entity.

NEW 52-WEEK HIGH BSE (A):
| | |
| --- | --- |
| BALKRISIND | 1280.00 |
| BEL | 1455.85 |
| ENGINERSIN | 304.35 |
NEW 52-WEEK LOWS BSE (A):
| | |
| --- | --- |
| ACIIN | 4.68 |
| AMTEKAUTO | 45.00 |
| BSLIMITED | 3.54 |
MAJOR WEEKLY GAINERS IN BSE A CATEGORY:
| | |
| --- | --- |
| BALKRISHNA | 31.35 |
| HCC | 22.36 |
| ADANI POWER | 18.57 |
MAJOR WEEKLY LOSERS IN BSE A CATEGORY:
| | |
| --- | --- |
| UNION BANKOF IN | -7.28 |
| PI INDUSTRIES | -6.76 |
| ARVIND LTD | -6.50 |
Eyes will be set on the certain US economic data releases are:
Monday (05 Dec)
PMI Services Index
Tuesday(06 Dec)
Factory Orders
Wednesday(07 Dec)
Consumer Credit
Thursday(08 Dec)
Jobless Claims
Friday(09 Dec)
Consumer Sentiment& Wholesale Trade

Fundamental Pick of the week:
Buy Tata Power Company Ltd For Target Rs. 81.00
* Tata Power reported sharply lower than expected profits in the quarters.Demand for power has continued to remain weak which is reflected in decline in standalone revenue.
* Coal prices have risen in recent months which has improved profitability of coal mining investments.There continues to be significant delay in supreme court verdict on compensatory tariff.
* The company has entered into a revised for sale of 30% stake in Arutmin mines and related infrastructure. As per which, the sale consideration has been agreed at USD 400 mn, which will be received in phases over the next few years.

Recommendation
We value the stock at 1.4x FY18 book value and arrive at a target price of Rs 81 (Rs 82 earlier) and maintain "Accumulate", thereby advising clients to buy on declines.

Indian Market Outlook:
The week ending 2nd Dec saw Nifty open at 8088 and continue its buying momentum from the previous week. Nifty made new highs for consecutively four days from Monday through Thursday. Nifty along with Small Cap Index rose 194 and 222 points respectively from their Monday lows. Thursday morning markets opened gap up and after testing the major resistance area for Nifty at 8288, markets fell sharply by 180 points in just two days to end the week at 8110, almost where it started.

The move in the market was triggered by the OPEC meeting where consensus was achieved that oil production cuts will happen to stabilize crude oil prices. This resulted in crude oil prices spiking up with crude closing on Friday at a weekly gain of 12.45%. However, the fact worth noticing is that the FIIs have been relentless sellers in the Indian Equity markets with a total selling worth Rs.20574 Cr since Nov 1st, the largest selling spree for the year. We have the GST council meet along with the RBI Credit policy scheduled for the coming week which would decide the further direction of the Indian Indices. Market expect a rate cut, anything short of it might shock the prices.

TECHNICAL VIEW:
| | | | | | | |
| --- | --- | --- | --- | --- | --- | --- |
| S3 | S2 | S1 | NIFTY | R1 | R2 | R3 |
| 7,870 | 7,925 | 8,018 | 8,114.30 | 8,165 | 8,225 | 8,310 |
Conclusion:
Nifty remained volatile throughout the week as it witnessed steep moves on both sides and finally settled on flat note, showing indecisiveness among the participants.
Going ahead, RBI monetary policy review, US Fed policy meet and Italy referendum are some of the major events, which are lined up. Needless to say, the prevailing demonetization issue, which has dented market sentiments at large, will continue to keep.

Technically, 8000 is crucial support, fall below the same will attract further selling. Considering all, we advise traders to stay light, keep derivatives positions hedged and adopt stock specific trading approach until clarity emerges.
Click here for Indian stock market tips
Our Services
Quick Free Trial give us a missed call at
@ 080 3008 8464
Free Trial Form
Free Newsletter
Quick Free Trial give us a missed call at @ 080 3008 8464