For Free Stock Market Tips
Trial give a Missed Call at
080 3063 6424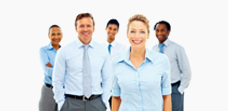 Weekly Nifty Trading View for the Week Jan 23, 2017 – Jan 29, 2017
View LIVE Commodity PRICE and Economic Calender Here
Events to watch this week
Trump sworn in as US president

China's Xi: No one will win a trade war

IMF sees fast US growth

Draghi: ECB rates to stay low for an extended period
The Week ahead:
Global flash purchasing managers' indices are released on Tuesday, 24 January

US existing home sales data are reported on Tuesday, 24 January

The UK Q4 gross domestic product is released on Thursday, 26 January

The US Q4 GDP is released on Friday, 27 January
For the week,Global equities were little changed on the week as markets awaited clearer policy signals from the incoming US administration. Steady US 10-year-note yields of 2.42% greeted the new president, virtually the same yield that prevailed when Barack Obama was first sworn in eight years ago. West Texas Intermediate crude fell slightly from a week ago, to $52.60 per barrel from $53, while global Brent crude dropped to $55.40 from $56. Volatility, as measured by the Chicago Board Options Exchange Volatility Index (VIX), rose to 12.4 from 11.20 a week ago.

NIFTY- 8,349.35
CRUDE OIL-Rs 3,642barrel
GOLD-Rs 28,612 gram
Rs/$-Rs 68.18

MARKET ROUND UP
Indian equity benchmark indices the S&P BSE Sensex and the Nifty 50 index closed the week ended Friday, 20 January 2017 on sour note. The trading for the week was lacklustre during four trading sessions from Monday, 16 January to Thursday, 19 January 2017, with a range-bound trading, amid mixed global cues. Albeit, a noticeable slide on the bourses on Friday, 20 January 2017, pulled key indices lower.

The slide on the last trading session of the week is attributable to the caution ahead of US President-elect Donald Trump's inauguration later in the global day on Friday, 20 January 2017. Markets across the globe await a clear cut direction from Trump on US' economic policies.

The Sensex lost 203.56 points or 0.74% to settle at 27,034.50. The Nifty declined 51 points or 0.6% to settle at 8,349.35.
In the broader market, the BSE Mid-Cap index shed 0.43%, with the decline in this index lower than the Sensex's decline in percentage terms. The BSE Small-Cap index bucked the market trend by advancing 0.56% during the week.

Macro Economic Front:
On the Economic Front,data showed during market hours on Monday, 16 January 2017 that inflation based on wholesale price index (WPI) rose 3.39% in December 2016 from 3.15% in November 2016. Another data showed after market hours on Friday, 13 January 2017 that India's trade deficit declined 9.9% to $10.37 billion in December 2016 over December 2015.
The International Monetary Fund (IMF) on Monday, 16 January 2017, cut India's economic growth estimate for 2016-17 to 6.6% from its earlier projection of 7.6% due to the impact of the government's move to scrap some high value currency notes in early November.

Major Action &Announcement:
TCS rose 1.57%. The company announced a partnership with Aurus, Inc., a global leader in innovative payments technology, to deliver payment solutions for retailers using TCS OmniStore, a first of its kind unified store commerce platform. The announcement was made after market hours on Monday, 16 January 2017.

Infosys declined 2.7%. The company announced its internal carbon price at $10.5 per ton of CO2e, at an event organized by the Carbon Pricing Leadership Coalition (CPLC) in Zurich. A significant milestone for Infosys, the price will be applicable for a period of two years and will represent the cost of decarbonizing 1 ton of CO2e. The announcement was made after market hours on Monday, 16 January 2017.

State Bank of India (SBI) advanced 0.04%. The bank said that it concluded the issue of $500 million fixed rate senior unsecured notes having a maturity of 5 years at a coupon of 3.25% payable semi-annually. The announcement was made after market hours on Tuesday, 17 January 2017.

Maruti Suzuki India fell 0.51%. The company launched the much awaited premium urban compact vehicle for the millennials, IGNIS. The announcement was made after market hours on Friday, 13 January 2017.

Mahindra & Mahindra (M&M) lost 2.1%. The company announced its foray into Turkey, through the acquisition of HisarlarMakinaSanayiveTicaretAnonimSirketi (Hisarlar), a farm equipment company based in Turkey. The announcement was made during market hours on Friday, 20 January 2017.

Coal India lost 3.51%. The board of directors of Central Coalfields, a subsidiary of Coal India approved revision of coking coal prices on 14 January 2017. The increase in price is done by subsuming the washery recovery charge (WRC) which was being charged separately in the case of non-linked washery grade coking coal keeping in view the observation of ADRM. The announcement was made on Saturday, 14 January 2017.

NTPC fell 0.32%. The company said that first unit of 250 megawatts (MW) of Nabinagar Thermal Power Project of 1000 MW capacity of Bhartiya Rail Bijlee Company, BRBCL-a subsidiary of NTPC was declared on commercial operation from 15 January 2017. The announcement was made during market hours on Monday, 16 January 2017.

Tata Steel advanced 1.84%. CARE Ratings downgraded the credit ratings of the company's unsecured non-convertible debentures (NCDs), long term unsecured rupee loan and unsecured subordinated perpetual securities by 1 notch citing uncertainties relating to the disposal/restructuring of Tata Steel UK business. The announcement was made at the fag end of market hours on Thursday, 19 January 2017.

Global Front:
In Overseas Markets,UK Prime Minister Theresa May in a speech on Tuesday, 17 January 2017, indicated Britain will press for a firm exit from the European Union. May said she'll put the terms of the country's exits from the EU to a parliamentary vote. Setting out a vision that could determine Britain's future for generations and the shape of the EU itself, May answered criticism that she has been coy about her strategy with a 12-point plan for what has been dubbed a hard Brexit.

Among economic data in US, industrial output accelerated last month at its strongest pace in two years. The housing-market index from the National Association of Homebuilders showed that builder sentiment slipped in January after notching its highest reading of the business cycle in December. Despite the drop, the January number was the second-highest reading of the cycle.
The European Central Bank held rates and its bond-buying program steady at its Thursday's (19 January 2017) meeting. The bank's President Mario Draghi said the governing body stood ready to intervene further if conditions worsened.

Global Economic News:
Trump vows to restore America's promise
In his inaugural address, President Donald Trump pledged to transfer power from Washington, D.C., back to the American people. He called for defending the US's borders while rebuilding its infrastructure. Every decision, whether on trade, taxes or immigration, will be made to benefit American workers and families, he said. While he expects other nations to put their interests first as well, he said the United States will reinforce old alliances and build new ones.

China's Xi warns on trade war risks
In the first appearance by a Chinese leader at the World Economic Forum in Davos, Switzerland, President Xi Jinping defended globalization. He cautioned other countries against pursuing protectionist policies, adding that no one will emerge as a winner in a trade war. On the domestic front, Xi said that the economy has entered a new normal, driven by household consumption. He affirmed a 6.7% 2016 economic growth target, in the middle of the government's 6.5%–7% range, but the slowest since 1990.

IMF ups US growth forecast
The US economy will grow 2.3% this year and 2.5% in 2018, according to freshly revised International Monetary Fund forecasts. The IMF raised its forecast by 0.1% for 2017 and 0.4% for 2018. The global growth outlook remained steady from October estimates of 3.4% this year and 3.6% in 2018. The fund estimates that the global economy expanded 3.1% in 2016.

Banks heading for the Brexit?
This week, several banks announced plans to move staff out of London in the wake of Brexit, including HSBC and UBS. Meanwhile, Germany's Handelsblatt reported that Goldman Sachs may relocate half of its London staff of 6,500. Some jobs will move to New York, while approximately 1,000 could move to Frankfurt, the paper reported. UK prime minister Theresa May this week outlined her plan to put Brexit to a vote in Parliament before triggering Article 50. She said she expects the United Kingdom to leave both the European Union's single market and its customs union.
GLOBAL CORPORATE NEWS
Draghi says rates to stay very low even after halting asset sales
Interest rates will stay low or head even lower for an extended period, European Central Bank president Mario Draghi said on Thursday, after the Governing Council left its monetary policy unchanged. Draghi looked past a recent uptick in European inflation measures and said the ECB is ready to increase the size of its quantitative easing program, if needed. The Bank of Canada too held policy steady this week, though Governor Stephen Poloz maintained that a rate cut is an option if the Canadian economy takes a hit from more protectionist US policies. Poloz's dovish tone sent the Canadian dollar lower. US Federal Reserve chair Janet Yellen said Thursday that the Fed is close to its goals and that she expects to hike rates "a few times" this year. Futures markets have just over two 25-basis-point hikes priced in at present. Yellen added that allowing the economy to run persistently hot would be risky and unwise.

NEW 52-WEEK HIGH BSE (A):
| | |
| --- | --- |
| Adani Power | 38.95 |
| CESC | 703.00 |
| GAIL | 471.20 |
NEW 52-WEEK LOWS BSE (A):
| | |
| --- | --- |
| RCOM | 30.85 |
| DIVISLAB | 710.10 |
MAJOR WEEKLY GAINERS IN BSE A CATEGORY:
| | |
| --- | --- |
| SUZLON | 15.36 |
| GUJARAT STATE | 13.06 |
| DEN NETOWORK | 10.15 |
MAJOR WEEKLY LOSERS IN BSE A CATEGORY:
| | |
| --- | --- |
| MMTC | -8.28 |
| NHPC | -7.18 |
| TV 18 | -6.71 |


Eyes will be set on the certain US economic data releases are:
Monday (23 Jan)
No Major Data
Tuesday(24 Jan)
Existing Home Sales
Wednesday(25 Jan)
MBA Mortagage Applications
Thursday(26 Jan)
Jobless Claims& New Home Sales
Friday(27 Jan)
Consumer Sentiment

Fundamental Pick of the week:
Accumulate PTC India Financial Services Ltd For Target Rs.50.00

Investment Rationale
* PTC India Financial Services (PFS) is a non-banking finance company promoted by PTC India (60% stake). PFS has been granted the status of Infrastructure Finance Company by RBI. It offers wide range of debt and equity linked financing products meeting the financing needs of power projects and is exclusively devoted to power sector.
* PFS, initially, had the largest exposure to thermal power projects at ~60% till FY12, primarily sourced as a reference from parent company PTC India. The company is now able to garner business on its own with focus on small and medium renewable power projects, which constitute 44% of the overall loan book and garner better yields.
* NIMs (~6%), ROE (~16-20%) , ROAs(~3%) have remained stable for the company . Asset quality has deteriorated over FY15 with G/ NNPAs of 3.4/2.3% in FY16 due to slip up in a couple of accounts.

Recommendation
Accumulate PTC India Financial Services Ltd @ 41-42 Stoploss 38 Target 50 CMP 41.60

Indian Market Outlook:
The Indian markets posted modest gains in the last session despite choppy trade, as investors remained optimistic of upbeat corporate earnings results. Today, the start is likely to be soft to cautious on mostly unsupportive global cues. However, markets may see recovery in latter trade and shore up with India emerging as the 'sweet spot' along with neighbour China to rev up the global economic growth at the World Economic Forum (WEF) Annual meet in Davos. Along with China, India was also applauded as a major driving force for world growth with leaders and economists emphasising the need for increased regional cooperation. IT and pharma stocks will be under pressure ahead of Donald Trump's swearing-in as US President today. There will be caution on talks of pricing pressure on pharma, and new H1B norms for IT companies. The aviation stocks will be in action, as more than three dozen airports across India, which today do not handle a single flight, may get connected under the government's UDAN (UdeDeshKaAamNaagrik) scheme. Bids by interested airlines have been received to connect 43 such new airports for 190 routes. There will be lots of individual result reactions too, to keep the markets buzzing for the day.

TECHNICAL VIEW:
| | | | | | | |
| --- | --- | --- | --- | --- | --- | --- |
| S3 | S2 | S1 | NIFTY | R1 | R2 | R3 |
| 8,235 | 8,280 | 8,318 | 8,349.35 | 8,454 | 8,499 | 8,540 |
Nifty not able to go anywhere through the week and is stuck in a small range between Gann levels 8373-8465. Imp levels to watch today are 8397-8460 either side rally will happen after a long consolidation during the week. Lower supports on breach of 8397 is 8373-8348-8301. Over all the bullish trend we got from the lows of 7893 had fizzled out and to regain strength Nifty has to close the week ab 8465. There is no major support form the Nifty components except Banking and Financials which also now looks tired.

BankNifty support 19072 and hurdle 19220. Either side will see a rally. Yesterday saw weakness and was choppy with in a range and trying to get direction.

Conclusion:
Nifty index traded sideways for most past of the passing week but steep sell-off on Friday i.e. 20th January made it settle at the weekly lowest levels. The sell off was due to Donald Trump's inauguration as the 45th US President. Market participants were seen taking a cautious stance ahead of the same. Overall markets bias remains in favor of the bulls; hence, dips from the current levels can be utilized to accumulate good quality stocks for medium to long-term. For the up coming week, we expect Nifty index to trade in range 8250-8500. Auto and Bankex top our preferred list of sectoral pivots.
Our Services
Quick Free Trial give us a missed call at
@ 080 3008 8464
Free Trial Form
Free Newsletter
Quick Free Trial give us a missed call at @ 080 3008 8464