For Free Stock Market Tips
Trial give a Missed Call at
080 3063 6424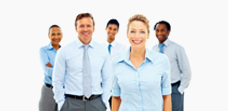 Weekly Nifty Trading View for the Week June 19, 2017–June 25, 2017
View LIVE Commodity PRICE and Economic Calender Here
Events to watch this week
FOMC raises policy target range 25 basis points to 1% - 1.25%

Macron's party likely to secure majority

Moody's: UK election result credit negative

IMF raises China forecast, says deep reforms needed
The Week ahead:
| | | |
| --- | --- | --- |
| Date | Country/Area | Release/Event |
| Sun, 18 Jun | France | Final round – parliamentary elections |
| Mon, 19 Jun | United Kingdom | Brexit negotiations commence |
| Wed, 21 June | United States | Existing home sales |
| Thurs, 22 June | United States | Leading economic indicators |
| Fri, 23 June | Global | Flash purchasing managers indices |
| Fri, 23 June | Canada | Consumer price index |
| Date | Country/Area | Release/Event |
| Sun, 18 Jun | France | Final round – parliamentary elections |
| Mon, 19 Jun | United Kingdom | Brexit negotiations commence |
For the week,Global equities are virtually unchanged on the week, but that didn't stop the Dow Jones Industrial Average from setting a record high at midweek. The yield on the US 10-year Treasury note fell 4 basis points from week-ago levels to 2.16% while the price of West Texas Intermediate crude oil declined to $44.70 from $45.50 last Friday. Volatility, as measured by the Chicago Board Options Exchange Volatility Index (VIX), edged up to 10.9 from 10.0 a week ago.

NIFTY- 9,588.05
CRUDE OIL-Rs 2876barrel
GOLD-Rs 28,680 gram
Rs/$-Rs 64.43

MARKET ROUND UP
Key indices posted modest losses tracking weakness in global stocks and after the Federal Reserve hiked the fed-funds rate by a quarter-point to between 1% and 1.25%. The S&P BSE Sensex shed 205.66 points or 0.65% to settle at 31,056.40. The Nifty 50 index dropped 80.20 points or 0.82% to settle at 9,588.05. There had been concerns that higher interest rates in the United States will boost returns on US debt and bank deposits, drawing money back from riskier markets.
The BSE Mid-Cap index shed 0.45%. The decline was lower than the Sensex's fall in percentage terms. The BSE Small-Cap index rose 0.75%, outperforming the Sensex.

Trading for the week began on a dull note as the key benchmark indices registered modest losses on Monday, 12 June 2017 on negative global cues. The Sensex shed 166.36 points or 0.53% to settle at 31,095.70, its lowest closing level since 26 May 2017.
A divergent trend was witnessed as the barometer index, the S&P BSE Sensex, settled with tiny gains while the Nifty 50 index registered minor losses in a volatile session of trade on Tuesday, 13 June 2017. The Sensex rose 7.79 points or 0.03% to settle at 31,103.49, its highest closing level since 9 June 2017.

Macro Economic Front:
On the Economic Front,merchandise exports have shown growth of 8.32% in dollar terms valued at $24014.62 million during May 2017 as compared to $22170.62 million during May 2016. Merchandise imports rose 33.09% and were valued at $37856.34 million during May 2017 from $28443.52 million in May 2016. The trade deficit for May 2017 was estimated at $13841.72 million as against the deficit of $6272.90 million during May 2016. The data was released by government after market hours on Thursday, 15 June 2017.

The annual rate of inflation, based on monthly wholesale price index (WPI) stood at 2.17% (provisional) for the month of May 2017 over May 2016 as compared to 3.85% (provisional) for the previous month and -0.9% during the corresponding month of the previous year. Build up inflation rate in the financial year so far was -0.35% compared to a build up rate of 2.51% in the corresponding period of the previous year. The data was announced during market hours on Wednesday, 14 June 2017.
The retail price inflation, as measured by the consumer price index (CPI), slowed to 2.18% in May from 2.99% in April 2017 as food prices started falling from their year-ago level. Inflation is now well below the Reserve Bank of India's (RBI) medium-term target of 4%, and at the lower end of its CPI projection of 2%-3.5% in the first half of the fiscal year.

Major Action &Announcement:
Dr Reddy's Laboratories gained 1.41% The company said that it has received Establishment Inspection Report (EIR) from the United States Food and Drug Administration on 13 June 2017 as closure of audit for the company's API manufacturing plant at Miryalaguda. This unit was inspected by the USFDA in February 2017 and Dr Reddy's was issued form 483 with three observations. The announcement was made after market hours on Tuesday, 13 June 2017.

ICICI Bank fell 1.65%. The bank said that the committee of executive directors of the bank is scheduled to meet on 20 June 2017 to consider fund raising by way of issuance of senior unsecured long term bonds in the nature of debentures in single/multiple tranches on private placement basis. The announcement was made after market hours on Thursday, 15 June 2017.

Infosys dropped 0.86%. Infosys announced the appointment of KarmeshVaswani as the Global Head – Retail, CPG & Logistics (RCL) and NiteshBanga as the Global Head of Manufacturing, effective 15 July 2017. KarmeshVaswani and NiteshBanga are both career Infoscions who have held strategic portfolios across the organization for nearly a decade. The announcement was made after market hours on Thursday, 15 June 2017.

TCS slumped 4.49%. TCS announced that it has launched ignio for SAP ERP to help customers run their operations in SAP more effectively. ignio is a cognitive automation solution for enterprise IT. ignio has also achieved certified integration with SAP ERP. The announcement was made after market hours on Thursday, 15 June 2017.

Tata Motors declined 2.5%. The company said that its global wholesales, including Jaguar Land Rover, declined by 1% to 86,385 units in May 2017 over May 2016. The announcement was made after market hours on Friday, 9 June 2017.
Separately, the company said that it is desirous of offering the eighth series of its rated, listed, unsecured, redeemable, noon convertible debentures (NCDs) aggregating to Rs 500 crore and in this regard is holding a meeting of its duly constituted committee of the board on 21 June 2017. The announcement was made during market hours on Friday, 16 June 2017.

Reliance Industries (RIL) jumped 3.92%. The stock was the biggest gainer from the Sensex pack. RIL and BP on Thursday, 15 June 2017 announced that they are moving forward to develop already-discovered deepwater gas fields, bringing new gas production for India. The two companies have agreed to deepen and expand their partnership to work jointly across a wide range of areas throughout India's energy sector. The announcement was made after market hours yesterday, 15 June 2017.

Global Front:
In Overseas Markets,the Federal Reserve hiked the fed-funds rate by a quarter-point to between 1% and 1.25%, as expected, after its two-day policy meeting on Wednesday, 14 June 2017 and indicated that it start shrinking its $4.5 trillion portfolio of bonds and other assets this year. Fed Chair Janet Yellen said the process could start relatively soon, while projections of Federal Reserve Board members also showed they expect one more rate hike by the end of year.

The Bank of Japan (BOJ) left policy unchanged on Friday, 16 June 2017, maintaining its aggressive monetary stimulus aimed at lifting inflation, which continues to show weakness despite brighter spots elsewhere in the economy. The BOJ board voted to keep its target for 10-year Japanese government bond yields at around zero and a shorter-term interest rate at minus 0.1%, as widely expected by economists. The bank also reiterated that it would continue to buy government bonds at an annual pace of about ¥80 trillion ($720 billion).

China's central bank left interest rates for open market operations unchanged. The rate for seven-day reverse repos remained at 2.45%, the 14-day tenor at 2.6% and the 28-day tenor at 2.75%, the PBOC said in a statement. China's benchmark one-year lending and deposit rates have remained unchanged since October 2015.

Global Economic News:
Fed hikes rates, reveals plan to shrink bond holdings
Despite falling inflation data in recent months, the US Federal Reserve hiked rates on Wednesday, and indicated it will likely hike rates once more this year. Also, the central bank laid out the framework it will use when it begins to shrink its massive balance sheet, a process it indicated will begin later this year. The Fed will initially allow $10 billion in securities to mature each month — $6 billion in Treasuries and $4 billion in mortgage and agency debt — gradually increasing until it reaches a cap of $50 billion a month. In her Wednesday press conference, Fed chair Janet Yellen chalked up the recent decline in inflation to one-off factors such as falling prices for cell phone service and prescription drugs. Despite three consecutive monthly declines in consumer prices, the Federal Open Market Committee said that it expects inflation to stabilize around the committee's 2% target in the medium term. Despite three rates hikes, yields on US 10-year notes are nearly a half-percent lower today than they were when the FOMC resumed its tightening cycle in December 2016.

New party set to grab French majority
French president Emmanuel Macron's Republic on the Move party is set to secure a significant majority in the National Assembly, based on voting in the first round of the two-round process. His party is projected to win as many as 450 of the 577 seats in France's lower house, potentially giving him the ability to push through needed, but previously unpopular, reforms. The final round of voting takes place on Sunday, 18 June.

IMF ups China outlook
The International Monetary Fund raised its gross domestic product forecast for China to 6.7% in 2017, up from its prior 6.6% projection, the second time the fund has boosted its outlook. China should embrace reform while growth is strong, the IMF said, since buffers are sufficient to ease the transition and to avoid sharp adjustments down the road.

Greek debt relief will have to wait
Greece's creditors reached another deal to release a further round of funding to keep the country afloat. The lifeline did not include an agreement to cut Greece's debt load, as had been hoped, postponing discussions on that matter until August 2018. Under the terms of the deal, Greece will be granted access to an additional €8.5 billion, though its debt remains excluded from the European Central Bank's asset purchase program. Greek unemployment stands at 23%, and the Greek economy has shrunk 27% since 2008, according to the Organization for Economic Cooperation and Development.

US revises Cuba policy
The Trump administration announced a revised Cuba policy on Friday that will tighten rules on Americans traveling to Cuba and restrict US companies from doing business with entities controlled by the Cuban military. Exceptions will be made for US air carriers and cruise lines.
GLOBAL CORPORATE NEWS
UK election fallout reverberates
Credit rating agency Moody's Investors Service warned this week that the minority government resulting from the recent snap election in the United Kingdom further complicates Brexit negotiations with the European Union. The latest political developments are a credit negative, and the government will likely be forced to put fiscal deficit cuts on hold, the agency said. Meanwhile, inflation remains a major concern for Bank of England policymakers after consumer prices rose 2.9% versus a year ago, the fastest pace in nearly four years. Markets were caught by surprise as three members of the eight- member Monetary Policy Committee — there is one vacancy on the committee — voted to raise interest rates this week in order to rein in inflation. London's financial community had expected to hear from Chancellor of the Exchequer Phillip Hammond and Bank of England governor Mark Carney late in the week, but both cancelled scheduled speeches out of respect for those killed and injured in the Grenfell Tower apartment building fire.
NEW 52-WEEK HIGH BSE (A):
| | |
| --- | --- |
| BAJAJFINANCE | 1425.00 |
| BEML | 1463.85 |
| COLPAL | 1098.10 |
NEW 52-WEEK LOWS BSE (A):
| | |
| --- | --- |
| AMTEKAUTO | 28.35 |
| BLUEDART | 4160.00 |
| VIDEOIND | 22.20 |
MAJOR WEEKLY GAINERS IN BSE A CATEGORY(%):
| | |
| --- | --- |
| JAIPRAKASH ASSO | 20.50 |
| GMR INFRAST.. | 14.75 |
| BEML LTD | 13.45 |
MAJOR WEEKLY LOSERS IN BSE A CATEGORY:
| | |
| --- | --- |
| BIOCON | -66.90 |
| WIPRO | -52.50 |
| VIDEOCON | -22.24 |


Eyes will be set on the certain US economic data releases are:
Monday (19June)
Week Bill Announcement
Tuesday (20 June)
Current Account
Wednesday (21 June)
Existing Home Sales
Thursday (22 June)
Jobless Claims $ Natural Gas Report
Friday (23 June)
New Home Sales

Fundamental Pick of the week:
Accumulate HDIL Ltd For Target Rs.110.00
Hdil, after prolong corrective phase, has been trading in a broader range of 50-110 for last three years.
Technically, the realty index has witnessed bullish reversal after several years of underperformance and Hdil is also rebounding in line with the sectoral index.

Currently, it has been consolidating above the support zone of multiple moving averages with exponential rise in volumes which indicates accumulation. The chart pattern along with oscillators is also pointing towards strong prospect of retesting the upper band of the range in near term and possibly a breakout also this time. In short, we strongly advise traders to use this phase to accumulate in the given range of 90-93 with close below stop loss of 83 for the target of 110.

Recommendation
Buy HDIL Ltd @ 90-93 Stoploss 83 Target 110

MARKET OUTLOOK:
The Nifty opened on flat note today & traded with bearish bias throughout the day. Nevertheless the index obeyed the falling channel on the hourly chart & remained within the same. Near the support zone of 9580-9560 bulls rushed in to provide support to the benchmark index. Thus Nifty managed to close just above the 20 DMA. Till the time the key Moving Average & the lower channel line holds on closing basis sharper decline is unlikely. On the higher side, 9627-9655 is a key resistance zone to watch out for. Once that gets taken off, the next move on the upside can take the index to 9815, which is our short term target.

Other technical observations
On the daily chart the Nifty is above the 20-day moving average (DMA) and the 40-DEMA, i.e. 9577 and 9465 respectively. The momentum indicator is in bearish mode on the daily chart.

On the hourly chart, the Nifty is below the 20-hour moving average (HMA) and the 40-HEMA, i.e. 9606 and 9614 respectively. The hourly momentum indicator is in bearish mode. The market breadth was marginally negative with 728 advances and 747 declines on the National Stock Exchange.

Low made  was 9560 bears broke 9595 and finally closed below it and can push towards 9520/9480. Bullish above 9610 for a move towards 9660/9720/9770. As seen in below chart, nifty has done 2 time whipsaw at gann angle and shown a impulsive move on upside. Will it be repeated again ? 17 June is important trend change date as per geometric time cycle as it being holiday we should see effect either tomorrow or Monday. Nifty continue to close below gann angle, but in the process formed an Inside bar pattern. Bullish above 9610 for a move towards 9660/9720/9770. Till we are closing below 9595 bears have upper hand and can push 9520/9480.As we discussed 17 June is important trend change day so low made on Friday is important ie.9565 holding the same we can continue to move higher towards our target.

Conclusion:
The Indian equity markets snapped its five week winning streak amid profit booking around the all time high of 9700. Rising NPA issues, loan waivers by states kept the overall sentiment under check. RBI identifying 12 accounts that covered about 25% of the banking system's NPA for immediate resolution under the Insolvency and Bankruptcy Code also saw uncertainty spread across the street. Meanwhile, the Index of Industrial Production rose to 3.1% in April led by high growth in manufacturing. On the other hand, retail inflation fell to a record low of 2.18% in May. The wholesale price index based inflation eased to 2.17% in May this year from 3.85% in April. Among the other macro-economic data, India's current account deficit in the fourth quarter widened to USD 3.4 bn, or 0.6% of gross domestic product (GDP), against USD 0.3 bn (0.1% of GDP) in the fourth quarter (Q4) of 2015-16, owing to a widening trade deficit. Mostly sectoral indices traded in line with the benchmark and ended on flat note, in absence of any fresh trigger. For the week, BSE Sensex and Nifty were down by 0.8% each.
Our Services
Quick Free Trial give us a missed call at
@ 080 3008 8464
Free Trial Form
Free Newsletter
Quick Free Trial give us a missed call at @ 080 3008 8464