For Free Stock Market Tips
Trial give a Missed Call at
083 0211 0055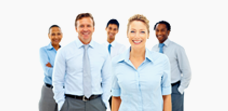 National Stock Exchange and Bombay Stock Exchange list of holidays for the Year 2020
Click here to Enjoy Live SHARE MARKET Commentary and for NSE & MCX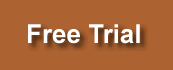 Sr.
No
Date
Day
Holiday Description

1
February 21, 2020
Friday
Mahashivratri
2
March 10, 2020
Tuesday
Holi
3
April 02, 2020
Thursday
Ram Navami
4
April 06, 2020
Monday
Mahavir Jayanti
5
April 10, 2020
Friday
Good Friday
6
April 14, 2020
Tuesday
Dr.Baba Saheb Ambedkar Jayanti
7
May 01, 2020
Friday
Maharashtra Day
8
May 25, 2020
Monday
Id-Ul-Fitr (Ramzan Id)
9
October 02, 2020
Friday
Mahatma Gandhi Jayanti
10
November 16, 2020
Monday
Diwali Balipratipada
11
November 30, 2020
Monday
Gurunanak Jayanti
12
December 25, 2020
Friday
Christmas
*Muhurat Trading will be conducted on Saturday, November 14, 2020, Diwali * Laxmi Pujan .
Timings for Muhurat Trading will be notified by the exchange subsequently.
The holidays falling on Saturday / Sunday are as follows::

Sr.
No
Date
Day
Holiday Description

1
January 26, 2020
Sunday
Republic Day
2
August 01, 2020
Saturday
Bakri Id
3
August 15, 2020
Saturday
Independence Day
4
August 22, 2020
Saturday
Ganesh Chaturthi
5
August 30, 2020
Sunday
Muharram
6
October 25, 2020
Sunday
Dussehra
7
November 14, 2020
Saturday
Diwali * Laxmi Pujan
Market Timings
Trading on the equities segment takes place on all days of the week (except Saturdays and Sundays and holidays declared by the Exchange in advance). The market timings of the equities segment are:
A) Pre-open session
Order entry & modification Open : 09:00 hrs
Order entry & modification Close : 09:08 hrs*
*with random closure in last one minute. Pre-open order matching starts immediately after close of pre-open order entry.
B) Regular trading session
Normal / Limited Physical Market Open : 09:15 hrs
Normal / Limited Physical Market Close : 15:30 hrs
Block deal session is held between 09:15 hrs and 09:50 hrs
C) The Closing Session is held between 15.40 hrs and 16.00 hrs
Note: The Exchange may however close the market on days other than the above schedule holidays or may open the market on days originally declared as holidays. The Exchange may also extend, advance or reduce trading hours when its deems fit and necessary.
Our Services
Quick Free Trial give us a missed call at
@ 083 0211 0055
Free Trial Form
Free Newsletter
Quick Free Trial give us a missed call at @ 083 0211 0055