For Free Stock Market Tips
Trial give a Missed Call at
083 0211 0055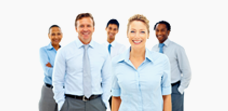 Weekly Nifty Trading View for the Week August 14, 2017- August 20, 2017
View LIVE Commodity PRICE and Economic Calender Here
Events to watch this week
War of words between North Korea and US intensifies amid UN sanctions

US inflation rises less than expected

Venezuelan Constituent Assembly declares itself superior

South Africa's Zuma survives confidence vote

UK floats trial balloon on divorce settlement
The Week ahead:
| | | |
| --- | --- | --- |
| Date | Country/Area | Release/Event |
| Tue, 8 Aug | China | Trade balance |
| Wed. 9 Aug | China | Consumer and producer price indices |
| Wed, 9 Aug | United States | Unit labor costs and nonfarm productivity |
| Thu, 10 Aug | United Kingdom | Industrial production, trade balance |
| Thu, 10 Aug | US | Producer price index |
| Fri, 11 Aug | US | Consumer price index |
| Date | Country/Area | Release/Event |
For the week,Global equities gave ground this week amid intensifying geopolitical concerns as tensions between North Korea and the United States ratcheted higher. Safe-haven assets were in demand as investors struck a risk-off posture. Bonds rallied, pushing the yield on the 10-year US note to 2.21% from 2.27% a week ago. Safe-haven currencies such as the Swiss franc and Japanese yen firmed, as did precious metals. Oil prices retreated modestly, as West Texas Intermediate crude declined to $48.20 a barrel from $49 a week ago. Volatility, as measured by the Chicago Board Options Exchange Volatility Index (VIX), rose considerably, to 15.50 from 9.90 last Friday.

NIFTY- 9710.80
CRUDE OIL-Rs 3127barrel
GOLD-Rs 29,203 gram
Rs/$-Rs 64.13

MARKET ROUND UP
Key indices slumped in the week ended Friday, 11 August 2017 tracking selling in global stocks as investors continued to pare their riskier positions amid rise in geopolitical tensions between the US and North Korea. Indices dropped in all five sessions of the week. The Sensex slumped below the 32,000 mark while the Nifty fell below the 10,000 level during the week.
Geopolitical tension gained momentum on 10 August 2017 after a North Korean army commander reportedly said that sound dialogue isn't possible with US President Donald Trump and only absolute force can work on him. North Korea also laid out detailed plans of how it would launch a missile strike on US military bases in Guam. Reports in media indicated that China would intervene if there is a first strike against North Korea.

The S&P BSE Sensex slumped 1,111.62 points or 3.43% to settle at 31,213.59. The Nifty 50 index tanked 355.60 points or 3.53% to settle at 9,710.80.

The S&P BSE Mid-Cap index tumbled 4.6%. The S&P BSE Small-Cap index slumped 5.41%. The decline in the both the indices was lower than the Sensex's fall in percentage terms.

Macro Economic Front:
On the Economic Front,the index of industrial production (IIP) data for the month of June is slated to release after market hours on Friday, 11 August 2017. Meanwhile, the finance ministry said in its mid-year economic survey on Friday, 11 August 2017, that there are downside risks to the Indian government's growth forecast of 6.75-7.5% for the fiscal year to March 2018. The survey, authored by Chief Economic Adviser Arvind Subramanian, also said inflation was expected to remain below the central bank's 4% target through to the end of the fiscal year and described scope for monetary easing as "considerable".

Major Action &Announcement:
State Bank of India (SBI) lost 8.12%. The bank's net profit fell 20.44% to Rs 2005.53 crore on 28.57% rise in total income to Rs 62911.08 crore in Q1 June 2017 over Q1 June 2016. The first quarter results are not comparable with year ago period due to merger of its subsidiaries with self, SBI said. The announcement was made during market hours on Friday, 11 August 2017.

Tata Motors slumped 13.95%. The company said that the company and Skoda ceased discussions around potential partnership. Tata Motors and Skoda Auto have performed a joint technical feasibility and commercial evaluation of a potential collaboration. Based on intense and constructive discussions, both the companies have jointly concluded that the envisioned areas of partnership may not yield the desired synergies as originally assessed. Nevertheless, the two companies have decided to keep in touch for future areas of collaborations.

Cipla lost 4.29%. The company's consolidated net profit rose 23.63% to Rs 424.92 crore on 0.03% growth in total income to Rs 3676.43 crore in Q1 June 2017 over Q1 June 2016. The result was announced during market hours on Friday, 11 August 2017.

Sun Pharmaceutical Industries lost 10.92%. The company's US subsidiary Taro Pharmaceutical Industries on 8 August 2017, reported weak results for the quarter ended 30 June 2017. Taro Pharmaceutical Industries' net profit fell 50.4% to $54.50 million on 31% decline in net sales to $161.30 million in the quarter ended 30 June 2017 over the quarter ended 30 June 2016.

Tata Steel rose 3.59%. The company reported consolidated net profit of Rs 921.09 crore in Q1 June 2017 compared with net loss of Rs 3183.07 crore in Q1 June 2016. Tata Steel's consolidated net sales rose 18.9% to Rs 29386.76 crore in Q1 June 2017 over Q1 June 2016. The result was announced after market hours on Monday, 7 August 2017.

Global Front:
In Overseas Markets,Japan trade balance data for the month of June 2017 is scheduled to release on Monday, 7 August 2017. China trade balance data for the month of July is scheduled to release on Tuesday, 8 August 2017. China foreign direct investment (FDI) data for July is slated on Friday, 11 August 2017.

Global Economic News:
North Korea threatens Guam after Trump's warning
US president Donald Trump warned North Korea in no uncertain terms this week that its continued threats, if carried out, would be met with overwhelming force. North Korea, undeterred, announced it was planning to target the waters surrounding the US territory of Guam with four missiles and that a plan would be ready within a matter of days. Trump responded by noting US military plans are now "locked and loaded" should North Korea act unwisely. Earlier this week intelligence assessments became public revealing that North Korea has likely acquired the technological capability to miniaturize a nuclear warhead, making it deliverable by missile. North Korea recently tested a missile believed to have the range to reach parts of the United States.

Muted US inflation data raise questions for Fed
The Consumer Price Index rose just 0.1% in July after not rising at all in June, the fifth straight month of below-forecast inflation figures. While the US Federal Reserve has said it sees the recent decline in inflationary pressures as transitory, markets are not so sure. Futures markets forecast just a 40% chance of another rate hike before the end of this year.

Venezuelan superbody declares itself supreme
The newly created Constituent Assembly this week declared itself supreme over all other branches of Venezuela's government. A growing list of governments, including the US, the European Union and the supranational Organization of American States, have declared the assembly illegitimate. The US went so far as to sanction eight individuals with roles in the body's formation, but has yet to sanction Venezuela's oil industry, which is the third-largest global exporter of crude to the US.

South African president survives no-confidence motion
Jacob Zuma, the embattled president of South Africa faced the fourth no-confidence motion of his presidency on Tuesday, the first voted on by secret ballot. Two hundred and one votes were needed to remove Zuma, but the measure failed by a vote of 198–177, with seven abstentions.
GLOBAL CORPORATE NEWS
UK opens the bidding at €40 billion?
British negotiators appear to have floated a trial balloon in the press on the size of the divorce payment Theresa May's government would be willing to pay to leave the European Union. The Sunday Telegraph reported that the United Kingdom would be willing to pay €40 billion, but only on condition that the payment come as part of a deal that included the future trade relationship with the EU. UK officials shot down the report as speculative, but it would appear to be a reasonable starting point for negotiations. EU officials have floated exit-charge figures of between €50 billion and €100 billion.
As of 9 August, 447 of S&P 500 Index companies have reported earnings for the second quarter. Earnings for the index as a whole are expected to rise 11.9% compared with the same quarter a year ago, and 9.2% when stripping out energy companies. Revenues are seen up 5.1% versus Q2 2016, 4.1% ex-energy.

NEW 52-WEEK HIGH BSE (A):
| | |
| --- | --- |
| 1STCUS | 25.50 |
| AINFRA | 48.50 |
| COCHINSHIP | 522.00 |
NEW 52-WEEK LOWS BSE (A):
| | |
| --- | --- |
| ABAN | 161.10 |
| ADCINDIA | 201.00 |
| 3INFOTECH | 3.60 |
MAJOR WEEKLY GAINERS IN BSE A CATEGORY(%):
| | |
| --- | --- |
| PC JEWELLERL | 14.15 |
| FUTURE RETAIL | 10.14 |
| EDELWEISS FIN | 5.50 |
MAJOR WEEKLY LOSERS IN BSE A CATEGORY:
| | |
| --- | --- |
| NATCO PHARMA | -25.99 |
| KAVERI SEED COM | -24.84 |
| hdil | -22.90 |


Eyes will be set on the certain US economic data releases are:
Monday (14 August)
Month Bill Auction
Tuesday (15 August)
Retail Sales
Wednesday (16 August)
Housing Starts
Thursday (17 August)
Jobless Claims & Natural Gas Report
Friday (18 August)
Consumer Sentiment

TechnicalPick of the week:
Buy Biocon Ltd For Target Rs.360.00
Investment Rationale
On a daily chart, after a steep correction, the stock has tested a support of 250 days exponential moving average which acted as a support and given a positive rally twice in the past.
Moreover, the stock is forming a closing bar reversal pattern which is a bullish sign for an upside movement.
On a weekly chart, the stock has tested a support of 50-week exponential moving average which caused for a bounce back move towards a northward direction in the past.
A momentum indicator Stochastic is showing a positive crossover and just coming out from an oversold zone which points out for a positive breath in the stock.
Based on above technical structure, we are expecting a good upside movement in the counter in few trading session

Recommendation
Buy Biocon Ltd @ 337-340 StopLoss 330 Target 360

MARKET OUTLOOK :
Our markets opened lower owing to weak cues from the Asian peers. Subsequently, the index consolidated for a while; but, a massive sell off in the latter half dragged the Nifty even below the 9800 mark. A modest recovery toward the fag end trimmed some portion of losses to conclude the session with a cut of 0.89% over the previous close.

Yesterday's session was a perfect example how stock specific destruction happens and market surprises by its sudden/ unexpected reversals. During the day, so many midcap counters plunged more than 5-10% with an ease. Such development can be horrifying for a short term trader and hence, we have been repeatedly advising to stay light in the market. In fact, with reference to our yesterday's article, we had a hint of this broader market selloff and hence, advised caution while selecting a stock. Now, going forward, our market is likely to remain under pressure and any intraday bounce back towards 9850 – 9900 is likely to get sold into. On the flipside, we will not be surprised to see this corrective move getting extended towards 9760 – 9700 in a day or two. Traders are advised to remain light and avoid taking undue risks as individual stocks may continue correcting in next few days.
Other technical observations
Any close below 9945 will see fall getting bigger towards 9880/9792. Bullish above 10090 only. As soon as 9945 broken bears became active and did 9893 near our target of 9880, If bears close below 9880 we can see fast fall towards 9792 which can act as strong support and give a pullback as and when it comes, Bullish above 10090 only. Time Analysis combined with gann angle helped us in taking short below 10090 and rewarded with 200 points in 2 days. High made today was 9892 and as soon as 9880 broken we saw the fast fall towards 9792, and also a good bounce of 50 points from 9792. If 9792 get broken tomorrow we can see fall towards 9700/0642/9619. Bullish above 9820 for a move towards 9870/9960

Conclusion:
It has turned out to be a terrible week for the Indian equity markets due to the ongoing war of words between US and North Korea, crack down on suspected shell companies by SEBI and overall weakness in global markets. These factors have dragged Nifty to correct over 3% in the past five days. Realty, Pharma and Banking stocks have led the downfall.
In addition, disappointing earnings announced by SBI, BHEL, Cadila, MothersonSumi, AurobindoPharma and Bharat Forge further dampened the sentiments. While, Britannia, Tata Motors and NMDC managed to beat expectations. Tyre companies were in action after the government of India announced that it may impose anti-dumping duty of $452.33 per tonne on certain Chinese tyres. For the week, NSE Nifty and BSE Sensex slipped by 3.5% each.
.
Our Services
Quick Free Trial give us a missed call at
@ 080 3008 8464
Free Trial Form
Free Newsletter
Quick Free Trial give us a missed call at @ 080 3008 8464