For Free Stock Market Tips
Trial give a Missed Call at
083 0211 0055
Adani Power Research Report
Stay invested in Adani power for good gains, Find out how!!!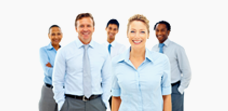 Adani Power Investment report by Sharetipsinfo (06 Nov,2014)
SECTOR: IT Software

Sensex:

27845

CMP (Rs):

49.30

Target price (Rs):

58

52 Week h/l (Rs):

68.50/31.90

Month h/l (Rs):

49.80/41.55

Market cap ( cr):

14244.73

Avg volume

856.326

FV (Re):

10

 P/E

10.63

EPS

4.65

BSE code:

533096

NSE code:

ADANIPOWER

Prices as on 03 Nov,2014
Company Overview:
The Company became a private limited company on June 3, 2002 and the name of the Company was subsequently changed to Adani Power Private Limited. The RoC issued a fresh certificate of incorporation on June 3, 2002.The company is promoted by Gautam S. Adani, Rajesh S. Adani and Adani Enterprises Limited.
The company was, thereafter, converted into a public limited company on April 12, 2007 and the name of the company was changed to Adani Power Limited. Upon ceasing to be a private limited company, the word private was deleted through a special resolution at the EGM of the company.

Subsidiaries of the company:
1)Adani Power Maharashtra Limited
2)Adani Power Rajasthan Limited
3)Adani Power Dahej Limited
4)Mundra Power SEZ Limited
5)Adani Power (Overseas) Limited

Business area of the company:
The company has been established to carry on the business of generation, accumulation, distribution and supply of power and to generally deal in electricity and to explore, develop, generate, accumulate, supply and distribute or to deal in other forms of energy from any source whatsoever.
SECTOR  OUTLOOK:
Power can be generated from coal, water, wind, nuclear &non renewable energy resources. Power sector is broadly divided in to gerneration, transmission & distribution. NTPC is the leader in power generation with installed capacity of more than 30000MW.
power distribution in India needs sweeping reforms if it is to bring back the country to a high growth trajectory and meet its goal of expanding access to electricity to all by 2019. Today, India's annual per capita power sector consumption at around 800 kWh is among the lowest levels in the world.
On the positive side,
three quarters of India's population now has an electricity connection. Generation capacity has tripled, with the private sector playing a substantial role. The government's efforts to promote clean energy have resulted in a rising share of renewables in the energy mix.
Shareholding pattern

Sep '14

(%)

Promoters                         

75.0

Institutions

7.5

Public & others

17.4
Performance rel. to sensex

Opm%

Npm
%

EPS

Adani Power

28.66

-5.99

-0.63

NTPC

22.54

12.38

2.51

PTC

1.81

1.19

1.48

RelInfra

32.57

12.68

12.22
COMING PERFORMANCE HIGHLIGHTS:
Adani Power Ltd has informed BSE that a meeting of the Board of Directors of the Company will be held on November 10, 2014, to consider and take on record the Unaudited Financial Results for the quarter and half year ended September 30, 2014 (Q2).

HIGHLIGHTS THE FACT:
--The Competition Commission of India (CCI) has cleared the deal with Lanco to buy 1200-mw imported coal-field plant in Karnataka for Rs 6000 crore. This is the biggest acquisition in India's thermal power industry.
--- The stock continues to trade near the day's high, and so far 155,000 shares have changed hands at the counter on the BSE.
---The Scheme provides for demerger and transfer of transmission business of the Company and Adani Power Maharastra Limited in to Adani Transmission (India) Ltd.
---Supreme Court rules against the decision APTEL to allow the power producers to seek higher tarrifs
---Adani Power Ltd has posted a net profit after taxes & minority interest of Rs. 25285.50 mn for the year ended March 31, 2014 in the previous quarter.
---Adani Power buys LancoInfratech'sUdupi power plant and Lancoinfratech plans to sell off 3000 MW Power plant.
TECHNICALLY VIEW:
The stock is currently close below 50 and above 100 days, 200 days moving average that is all about bullish signal on daily base. RSI & MFI is present at 50.09 and 42.44respectivally, which is sideways for the support come around 45. The stock is currently consolidated and now turn up trend as major support is found 45-42 levels. ADX is above 20 showing uptrend signal on the daily base. Hence Entry would be above 49 for the target would seen in the near term is 58.
VALUATION & OUTLOOK:
At the current market price of Rs. 49.30, the stock P/E ratio is at 10.63 x FY15E and Adj EPS of 4.65for now.
Earning per share (EPS) for the resulted quarter is Rs. 5.5 against P/E would same would found the next objective will arrive at 58.
Price to Book Value of the stock is expected to be at 1.81 x and 3.26 x respectively for FY15E and FY16E.

CONCLUSION:
Adani is looking very good when we look on daily base pattern the stock has breached its falling trend line drawn from its recent highs which has confirmed a short-term trend reversal. The volumes are also looking very good since last couple of trading sessions.

At current market price the valuation is attractive and available at discount price. We recommend 'BUY' in this particular scrip around 49-50 with a target price of Rs. 58.00 for the very short term investment
Our Services
Quick Free Trial
or call us
@ 083 0211 0055
Free Trial Form
Free Newsletter