For Free Stock Market Tips
Trial give a Missed Call at
083 0211 0055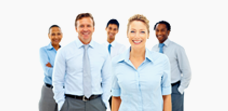 Aggressive Vs Defensive Stock Investing
Click here to Enjoy Live SHARE MARKET Commentary and for NSE & MCX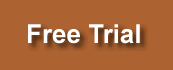 There are many traders who take lot of risks in investing their money in the stock market. The reason is that they know that some amount of risk is always necessary in the stock market. There is a concept of aggressive stock and defensive stock investing depending on the risk that is associated with the stock market. So, here we will discuss aggressive vs defensive stock investing. Remember that unless you are able to do a good market research of the Indian stock market, you would not be very successful in your investments.
Aggressive stock investing
When it takes into account making greater risks, then the stock is known as aggressive stock investing. It can take various forms when it comes to risks. There are daring investors who manage to make good profits even during uncertain circumstances. There is another form of aggressive stock investing where you invest in stocks that appear to be some form of 'gone cases.' So what do you think how can people take such risks? Well, there are some techniques that are very important to know in order to invest your money in the stock market. You should be familiar with different concepts of stock market like NSE, BSE, NASDAQ…etc. You can however go for reading books on stock market and also watch business news to keep yourself updated on the market. You can also hire a good stock broker who can help you a lot in choosing the best stocks from the market. They would be able to help you in differentiating the good stocks from the bad ones.
There are some stocks where you would find that you can be fully aware of its cost that it would not rise in the near future. There are investors who have the idea that people who would buy such companies would not get much benefit. But they can be sure that they would get good dividends from the companies that would nullify the stock prices and people buy them. You should remember that it is not everybody's cup of tea to go for aggressive stock investing.
Defensive stock investing
There are many people who try to go for government treasury bonds as they think that this is the best investment option. They are sure of getting paid when they go for these treasury bonds. But here too, there is some amount of risk that is associated with the stock market. Therefore defensive stock investing means taking affordable risks in the market. You should know that there is nothing called high or low risks when it comes to the stock market. In defensive stock investing you need to check how much you would be able to spend on your investment in the stock market without cutting any expenses of your daily expenses. It would be best for you if you can consult a good stock broker. He would be able to guide you how much to invest in the stock market. Being in the professional field of stock market for several years, he would have much knowledge of the market than you. So, try to get hold of a good broker. Even if you wish to go for day trading, then you can consult him as there are many investors who fear of investing in such type of trading as they consider it very risky.
So, you have come to understand aggressive vs defensive stock investing. So, it is you who need to decide whether you wish to go for aggressive or defensive stock investing in the market.
For more articles click here
To Know About our Packages Click here
Click here for Indian stock market tips
Our Services
Quick Free Trial give us a missed call at
@ 083 0211 0055
Free Trial Form
Free Newsletter
Quick Free Trial give us a missed call at @ 083 0211 0055