For Free Stock Market Tips
Trial give a Missed Call at
083 0211 0055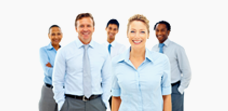 AGRICULTURE SECTOR ANOTHER BOOM IN MAKING
Click here to Enjoy Live SHARE MARKET Commentary and for NSE & MCX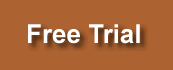 "When tillage begins, other arts follow. The farmers, therefore, are the founders of human civilization."
INTRODUCTION:
Agriculture is the backbone of Indian economy. About 65% of the population depends directly on agriculture and it accounts for around 22% of the India's GDP. Agriculture is important because of the vital supply and demand link with the manufacturing sector. Share of agriculture sector in India's GDP has declined from 48% in 1950 to around 20% in 2007.
In past few years India has sustainable growth in food production and incomes along with diversification both in consumption and production. Food security and sustainability our major goal has been fulfilled. Now agriculture sector is at point from where it can take big leap.
It has been growing at rate of 2.2% which very Hindu rate growth. If India needs to sustain its economic growth rate of 9% in coming years agriculture sector growth rate needs to be pushed to around 4-5% level, task seems difficult but it can be achieved through proper planning.

NEW AVENUES IN AGRI SECTOR:
Apart from basic food grain production, other agricultural activities have come up that can lead us to next level of agricultural development. The activities are:
Livestock
Fisheries
Horticulture
Organic farming of commercial crop

STRATEGY FOR THE DEVELOPMENT:
Need for public private partnership in policy development and research.
Linking of markets-domestic and international through efficient supply chain.
Turning agricultural sector into organized business. Where farmer is an entrepreneur.
Making farming an activity for profit rather than for subsistence.
India being so diverse in climate, soil types, geography and all the more disparities in the growth level in different state, it is utter most important to plan growth through micro level initiatives.
The strategy paper of eleventh five year plan has laid out target for the following in order to meet the five year:
Plan for developing rate of growth of irrigated area.
Improving rain water harvesting and watershed development.
Bridging the knowledge gap through effective extension.
Diversifying the high value output.
Access to affordable credit.
Improving incentives structure and functioning of the market.
Refocus on land reforms.
Promote animal husbandry and fisheries.
ANNUAL GROWTH RATE AGRI SECTOR AND SHARE OF AGRI SECTOR IN GDP AT 1999-2000 PRICE:
(Unit: in per cent)
| | | |
| --- | --- | --- |
| YEAR | ANNUAL GROWTH RATE | SHARE OF GDP |
| 2000-01 | 0 | 26.2 |
| 2001-02 | 5.9 | 26.2 |
| 2002-03 | -5.9 | 23.8 |
| 2003-04 | 9.3 | 23.9 |
| 2004-05 | 0.6 | 22.4 |
| 2005-06 | 5.8 | 21.7 |
CHALENGES IDENTIFIED TO INCREASE GROWTH OF AGRI SECTORS:
Declining Productivity.
Poor irrigation and water management.
Declining agricultural research.
Distorting market due to government intervention.
Declining public and private investment.
Unorganized credit and insurance.
Poor infrastructure.
Inefficient supply chain and marketing strategy.
Slow development of agro processing units.
Indian productivity compared with world best:
Agriculture being constrained by the availability of land, the productivity remains the crucial factor based on which is the future of India's food security.
(unit: tones per hectare)
| | | |
| --- | --- | --- |
| FOOD ITEM | YIELD(INDIA) | POTENTIAL YIELD(HIGHEST IN WORLD) |
| RICE | 3.03 | 9.71(EGYPT) |
| WHEAT | 2.69 | 8.89(NAMIBIA) |
| TOTAL CEREALS | 2.39 | 10.41(IRELAND) |
| PULSES | 0.6 | 5.14(BARBADOS0 |
| EDIBLE OILSEEDS | 0.25 | 4.29(PERU) |
| SUGARCANE | 60.7 | 122.7(MALAYSIA) |
Poor irrigation and water management:
Irrigation and water management is the most important issue on which growth of agri sector largely depends. Still the agriculture sector largely depends on the monsoon. The irrigation potential of Indian agri sector is 140 million hectares of which only 70% is being exploited.

Public and private investment in agriculture sector:
Indian agriculture sector is in dire need of investment to meet the expenses of irrigation, research and development, rural infrastructure and electricity to further increase the productivity and strengthening the agri sector in India.
GROSS CAPITAL FORMATION IN AGRICULTURE AT 1999-00 PRICE:
| | | |
| --- | --- | --- |
| YEAR | INVESTMENT IN AGRICULTURE(Rs crore) | INVESTMENT IN AGRICULTURE AS % OF GDP |
| | | |
| 1999-00 | | 2.2 |
| 2000-01 | | 1.9 |
| 2001-02 | | 2.2 |
| 2002-03 | | 2.1 |
| 2003-04 | | 1.9 |
| 2004-05 | | 1.9 |
| 2005-06 | | 1.9 |
Agri credit and insurance:
There is need to increase credit and insurance policies for the farmers. There are incidences of increase in farm debts, primarily due to lack of organized credit. It has also been pointed out that due to lack of credit availability that adoption of improved seeds, fertilizers and modernization could not be taken up.
New marketing and supply chain model:
Agri sector requires revamping of all the level of supply chain –input delivery, credit, irrigation facility, farmers diversifying, cold storage chain, better and efficient marketing technique, efficient processing, warehousing and competitive retailing.
WTO AND INDIAN AGRICULTURE:
India has been emphasizing that the WTO agricultural agreement must include:
Removal of distorting subsidies by the developed countries to level the playing field.
Appropriate provision designed to safeguard food and livelihood security and to meet the rural development needs of developing countries.

India has also taken the stand that the government must foster stable and remunerative prices for domestic producers in order to increase productivity and gradual move away from dependence on low productivity agriculture. For these meaningful and effective instrument i.e.; special products and special safeguard mechanism is important for developing countries like India.
WHY WE ARE BULLISH ON AGRICULTURE SECTOR:
In order to have food security government have to restructure the agriculture sector. We expect significant step in coming years will be taken like collective farming or maybe corporate farming. So that yields increases. Agricultural sector is at the cross road of structural change.
There is supply demand mismatch of agri product across the globe which is pushing the price northward. Increasing price will enhance the profitability of agriculture sector and hence smart money will flow into the sector.
The arable land is limited in supply it cannot be increased. So supply constraint will remain. Only way to fill the gap of demand and supply is by increasing the agriculture productivity.

Ever increasing population will demand more food and hence increase in price of food product.
The rural India in not leveraged and hence companies will move rural sector for next growth. This will increase employment opportunity in rural India and hence decrease burden on agriculture sector. This will help government in fine tuning the policy for agriculture sector in terms of lands.
COMPANIES IN AGRICULTURE SECTORS AND ALLIED ACTIVITY:
| | | | | |
| --- | --- | --- | --- | --- |
| NAME | PRODUCT | SALES | PROFITABILITY | MARKET PRICE |
| RCF | FERTILISER | Rs8455 crore | Rs211.58 crore | Rs76.85 |
| RALLIS | PESTICIDE/ AGRO CHEMICAL | Rs852 crore | Rs71.88 crore | Rs615 |
| MONSANTO | PESTICIDE/ AGRO CHEMICAL | Rs391.25 crore | Rs73.54 | Rs1570 |
| UNITED PHOSPHOROUS | CHEMICAL/SPECIALITY | Rs2437 crore | Rs147.74 | Rs144 |
| JAIN IRRIGATION | DRIP IRRIGATION SYSTEM | Rs2188 crore | Rs122 crore | Rs650 |
| ADVANTA | SEEDS/TISSUE CULTURE/BIO TECHNOLOGY | Rs129 crore | Rs8.5 crore | Rs646 |
| M&M | TRACTOR | Rs13093 crore | Rs836 crore | Rs712 |
| DCM SHRIRAM | DIVERSIFIED(Business closely related to farm) | Rs3596 crore | Rs101.8 crore | Rs52 |
| CHAMBAL | FERTILISER | Rs4643 crore | Rs230 crore | Rs65 |
| TATA CHEMICAL | CHEMICAL/INORGANIC/CAUSTICS | Rs8574 crore | Rs452 crore | Rs221 |
CONCLUSION:
This is the need of the hour that government should look towards the rural India. We expect the budget to shower blessing on the agricultural sector. Government is expected to increase spending in the agricultural sector to boost the share of agriculture in GDP.

The increasing price of agriculture product is shifting the focus of the company from urban India towards rural India. Increasing price is making the farm produce more profitable and hence increasing the disposable income of the rural India. The company associated with the agri economy is expected to do better in the coming years.
The agricultural sector is safe bet and has not got affected by the down turn in the global economy. This is because it is the necessity of every individual rather than luxury. The demand supply gap also makes it safe bet.
We advice our long term investor to take exposure in the companies related to agriculture sector.
Our Services
Quick Free Trial give us a missed call at
@ 083 0211 0055
Free Trial Form
Free Newsletter
Quick Free Trial give us a missed call at @ 083 0211 0055