For Free Stock Market Tips
Trial give a Missed Call at
083 0211 0055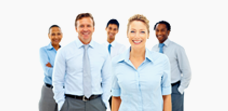 Balance Sheets – To Record Your Finance Deals
Click here to Enjoy Live SHARE MARKET Commentary and for NSE & MCX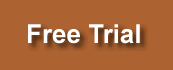 Individuals are so keen in knowing everything related to investments and finance. This is because all are equally interested in the moneymaking phenomenon. There needs a proper recording of the investments and distributions made by an individual to know his financial status.
Balance sheets are used by individuals or companies to make a calculation of their total expenses and their financial condition.Balance sheets are used by companies, individuals, private organizations, or government offices to have a quick review of their financial status. It helps these organizations to understand the net value of an entity after getting a proper view of the current assets.
Balance sheet generally shows the liabilities and assets of a financial organization. The assets states what all are owned by the company whereas liabilities shows what are all owed by the company. Generally, balance sheets are calculated on the last day of the company's finance year on a quarterly basis. Here the net worth of the company is evaluated as the difference between the assets and liabilities.
The balance sheet has a simple structure. The left hand side shows the assets under a heading in one column. The values of the assets are shown in the second column. Usually the group sub- total of assets is made and then the grand total is given at the last row of the column. As per the standards in accounting, the liabilities are given in a column in the right hand side of the document. The values of these liabilities are shown in the next column. The group sub-total is calculated for the liabilities also. Then the grand total is calculated and given at the bottom of the sheet.
It is easy to construct a balance sheet on your own. There are accounting books, which give you the needed information and directions. You can even download from the internet. There are a lot of free templates as well as blank balance sheets available for users in different web sites. Spreadsheet software comes with the word processing packages in computers. This software can be used to help you in creating a balance sheet on your own in a simple and easy way.
Balance sheets can be used by individuals to track their home budget. It can be used to record all sorts of financial conditions by big companies as well. There can be situations when you are confused by your earnings and expenses. Then you can refer the balance sheet to get a clear idea. Every one from teenagers to big investors can use balance sheet as the efficient method to understand their accounting information.
Our Services
Quick Free Trial give us a missed call at
@ 083 0211 0055
Free Trial Form
Free Newsletter
Quick Free Trial give us a missed call at @ 083 0211 0055