For Free Stock Market Tips
Trial give a Missed Call at
083 0211 0055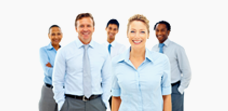 Express It in Basis Points – Make It Clear
Click here to Enjoy Live SHARE MARKET Commentary and for NSE & MCX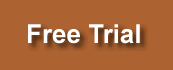 Express It in Basis Points – Make It Clear
You hear a lot of jargons associated with finance in news and other discussions. You might wonder what they actually mean and may often find difficulty in participating in such discussions, when the terms are not familiar to you. To help you with, defining a commonly heard term "basis point" requires a thorough description of what it means.
Basis points are often used to define the variations in equity indexes. It describes the fluctuations in interest rates as well. In a simple language, a basis point, it is 0.01%. This reference to changes described as a hundredth of a percentage has several advantages. It replaces the disadvantages caused due to referring changes with percentage.
The main benefit of using basis point is that it is accurate. The values are more vivid and clear. It means that statements related to financial fluctuations become more understandable when it is expressed in terms of base points.
Changes in interest rates even though small can affect the investors on a large scale. These changes can be transformed to losses or gains pretty easily. Hence, consumers are asked to be conscious of these changes in base points. To help the consumers to easily capture the statements like "interests rates of 38 basis points", we can define 100 basis points as 1%. This means that a 50 basis point means a higher amount in long run.
Those who find it still difficult can convert the basis point to a decimal form for easy capturing. They can multiply it with .0001. This gives the points in decimal format. In the similar way, to convert a decimal expressed value to basis point, a simple division by .0001 will do. Percentage changes in stock market are usually expressed as basis points.
It is commonly seen that credit card companies and financers try to confuse the common people with financial jargons as basis points. They express the interest rates as well as the credits in terms of basis points. Then ordinary investors who are unaware of basis points can be easily cheated. This shows the need to know the meaning of basis points before you are into a financial dealing.
Basis point is nothing difficult to understand. It is a convenient way of representing changes as different from the percentage mode of expression. No separate calculation is needed to make out the interest rate change when they are said in terms of basis points. In fact it is the simplest and easiest way of making out those changes.
To Know About our Packages Click here
Click here for Indian stock market tips
Our Services
Quick Free Trial give us a missed call at
@ 083 0211 0055
Free Trial Form
Free Newsletter
Quick Free Trial give us a missed call at @ 083 0211 0055