For Free Stock Market Tips
Trial give a Missed Call at
083 0211 0055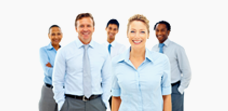 Click here to Enjoy Live SHARE MARKET Commentary and for NSE & MCX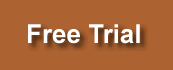 Bombay Stock Exchange abbreviated as BSE is the oldest stock exchange in Asia. It is the first stock exchange in India and second stock exchange all over the world to obtain an ISO 9001:2000 certifications. There are total of 22 stock exchanges in India. Among all the 22 stock exchanges BSE is the first one to be recognized and had the authority of getting permanent recognition. It was established in 1875.It is the largest stock exchange with over 6000 stocks listed. Bombay Stock Exchange Limited is located at Dalal Street, Mumbai, India.
                                                 
BSE provides an efficient access to resources. BSE was established as "The Native share & Stock Broker's association". It provides transparent and an efficient market for trading in equity, debt instruments and derivatives. BSE has a nation wide reach with presence in more than 360 cities of India. It comprises of international standards. To reach out a large number of investors they have launched their websites in Hindi and Gujarati as well. To increase the transparency and flow in the Indian capital market, BSE launched Directors Database and Indian Corporate Electronic Reporting System (ICERS) .
SGX i.e. Singapore exchange acquired 5% of BSE shares for US$42.7 million. SGX made a strategic investment in BSE. The BSE Index popularly known as SENSEX is tracked worldwide. It is an index of 30 stocks representing 12 major Sectors. Sensex is sensitive to market sentiments & market realities.
BSE has tie ups with US Futures exchange which enables eligible US Investors to directly participate in India's Equity Market. SPIcE is the first ETF onSensex. SPIcE allows small investors to take a long term view of market. It is a kind of trading tool that can be efficiently and easily used for the purposes of trading, Investment and Arbitrage. BSE has a nation-wide reach. It is innovative in nature.
                                      
There is a good demand for BSE stock. BSE has Undergone complete transformation as it became a corporate entity for the past 3 years. Bombay Stock Exchange has acquired a benefit of Rs 178 crores in FY2008. It also has a reserve of over 2000 crores.

BSE also maintains stock indices such as:
SENSEX
MIDCAP
SMLCAP
BSE-100
BSE-200
BSE-300
Main Objective of BSE is to enable economic development by mobilizing savings and it provides liquidity to securities.
To facilitate smooth transactions and to empower investors, various SERVICES are provided by BSE. They are discussed as below:
BSE Training Institutes: (BTI)
BSE Training institute offers over 40 courses on different aspects of the capital market & financial Sector. More than 25,000 people have attended their training programs. People who attend their training programs are not only from India but also from South Asia, Central Asia, Eastern Europe, Middle East and Africa too. They also conduct various customized programs.
Some of the programs are listed below:
International programs on Financial Markets.
International programs on Securities Markets Operations.
Advanced programs on Derivatives.
Certificate programs on Capital Markets.
Financial Statement Analysis.
Foreign Exchange Risk Management.
Certificate programs on Capital Markets are of 3 months duration. The successful participants of these programs are awarded certificates by Mumbai University. This program is highly popular with stock-brokers, sub-brokers, investment consultants, mutual funds, insurance companies and so on.
Investor Services:
BSE provide an amount of 1 million rupees towards the investor protection fund. It is an amount higher than that of any exchange in the country. BSElaunches nationwide investor awareness programs.
BOLT:  
BSE Online Trading is currently operating in 25,000 trader workstations located all over India. It facilitates online screen based trading in securities.
Surveillance: 
BSE provides an online surveillance system called BOSS monitors the volume positions, price movements and member's positions and real time measurement of default disk.
For more articles click here or Latest Articles
Click here for Indian stock market tips
Our Services
Quick Free Trial give us a missed call at
@ 083 0211 0055
Free Trial Form
Free Newsletter
Quick Free Trial give us a missed call at @ 083 0211 0055