For Free Stock Market Tips
Trial give a Missed Call at
083 0211 0055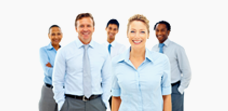 Commodity market tips and various do and don'ts of commodity trading in MCX and NCDEX
Click here to Enjoy Live SHARE MARKET Commentary and for NSE & MCX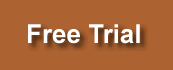 Get 90% Accurate COMMODITY TRADING TIPS
Commodity market tips and the dos and don'ts of commodity trading
Lot of people nowadays are turning to the commodity market in order to make some fast money. However, in this market you can lose money as fast as you make it because commodity trading is a complicated task and requires a lot of time and effort to learn, leave alone master. Finding the right learning resources and attitude can help you succeed in this field and this is the reason many traders look for commodity market tips. Let us look at some tips that can help you perform better in this market.

Study the technical jargon
If you want to learn commodity trading, you will have to learn many new concepts some of which involve complicated financial transactions and regulations. Some people who wish to take up commodity trading consider this fact to be a detriment. However, the truth is that if you learn more about the inner workings, history and continuing development about commodity markets, you will have a better chance of making large profits. If you enter the field without sufficient knowledge, you will only face problems in the path of your success.

Choose a specialty
In commodity trading there are many fields from which you can choose. If you choose a direct specialty or a specific market for your trading activities, you will be able to observe the market movements closely and predict the results with better accuracy. This is usually not possible if you are working in multiple markets. For instance, you can observe a particular commodity online to see the current or real time changes in the value in the market. Another advantage of choosing a specialty is that you will have lesser information to process in order to make better decisions and this will cause less stress. Many commodity market tips given by commodity trading experts mention this fact.

Watch others and learn from them
Apart from doing something yourself, the most effective way of learning about something is to watch others doing it. In the same way you can learn about the commodities market by watching other people. The best traders to observe are those who have a lot of experience and who have unique styles and techniques.
Another good way of learning about the commodity market is to hire the professional services of an expert in commodity trading. There are many such experts who offer their advice for a reasonable fee. These experts often have time tested techniques which can also be useful for you as a trader. You can find these professional advisors on the internet as most of them have their own user friendly websites. You can contact them using the contact information on the websites and take commodity market tips from them.
The entire procedure of taking such advice is conducted online. It is quite simple and convenient and can make you huge profits in the commodities market. However, before you choose such an advisor make sure that you conduct a thorough research on the internet. Compare several websites and choose one that suits you the most.
Our Services
Quick Free Trial give us a missed call at
@ 083 0211 0055
Free Trial Form
Free Newsletter
Quick Free Trial give us a missed call at @ 083 0211 0055