For Free Stock Market Tips
Trial give a Missed Call at
080 3063 6424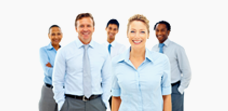 How much I can earn if I invest in commodities?
Click here to Enjoy Live SHARE MARKET Commentary and for NSE & MCX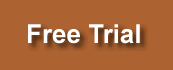 Introduction:
Commodity trading has entered a new global era nowadays. Commodities are related to foodstuff or metals which we eat and use every day. These commodities are necessities of our life. A Commodity is product of commerce that is traded in commodity market. Thus, Commodity trading is buying and selling of commodities. Many people likely to invest in commodities like crude oil, metals like gold and silver, or soft commodities. It actually depends upon the interest of the investor. For those who want to invest in this market should be aware about commodities and relationships.
Commodity market has become very famous these days. It is a one way for investors to invest in this market instead of investing in usual bonds. Earlier when this market began, agricultural products like rice, wheat were the trade platform for local communities. But nowadays commodity markets have gone global. With the introduction of industrialization and globalization these commodities have also been industrialized and whole world has become a trading centre.
Rules to be followed while trading…
You need to have a brief knowledge and awareness before you trade in commodity market. There are some rules which are certainly to be followed:
Trading is done for the products which are standardized.

Transactions for commodities are done through future contracts. This means buying and selling of commodities is done on the future rate not on the present date.
When investment in commodities has started there were only, few sectors where trading was done. But now anyone can involve who wants to engage in commodity trade. Once you have decided to trade in commodities it is important to note the pros and cons of it. Commodities investment comes out with the losses and profits as well. These investments can result in loss if future behavior is not monitored properly.  Thus you can determine the future performance of commodity to eliminate risks.  You can use future contracts to ensure that the risks involved are much lower than they might be. On the contrary, commodity market can behave poor at the same time. This helps to predict what commodity prices will be in future course of action. However it can be treated as basic thumb rule, but it does not predict true performance in any market sector.
How to earn more from commodity market?
 In order to earn more from commodity trading, you consult trading advisors. These are the experts who help you to decide where you are in the commodity market and where you can be and for how long. They help you when to liquidate your position in the market. They help you with the trading strategies to match with your goals. Though trading in commodities is not that tough but yes it is a type of riskier trade where in you can be at a greater risk.
Therefore it is important to keep an eye on the market. You can do this by following:
Stay connected with websites providing latest updates

Take advice of individuals or firms.

Go through daily research a report which provides data of demand and supply.
Investors are here advised to establish relationship between the expected price and present price of the commodity. Thus in order to trade successfully, investors require to have a good description related to the demand and supply of the commodity that will affect the price in future. Trading in commodities can be rewarding if you follow the basics of commodity investment and remains informed about the market.
There are many online brokers who provide services to all types of traders whether experienced or novice. With the help of these brokers traders can dynamically get updated about the market movements. The major service provided by brokers is the timely execution of trader's order. There are many commodities which are traded in different markets which involves different sectors such as agriculture, metal, currency etc. the active trader will likely to invest in more than one sector. Brokers help in providing with the online trading platform. They act as a bridge between you and the market.  They help in knowing what lies in the market. The commodity business has speculations in nature. Thus it is important to note the future strategy to take advantage in future market.
Click here for Indian stock market tips
Our Services
Quick Free Trial give us a missed call at
@ 080 3063 6424
Free Trial Form
Free Newsletter
Quick Free Trial give us a missed call at @ 080 3063 6424