For Free Stock Market Tips
Trial give a Missed Call at
080 3063 6424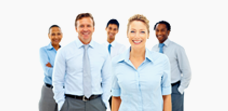 How To Do Commodity Trading
Click here to Enjoy Live SHARE MARKET Commentary and for NSE & MCX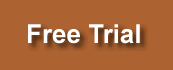 A short note on commodity trading
Commodity trading involves trading of unbranded and commonly traded goods and is quite similar to equity trading. In India, it has been noted that large scale commodity trading traditionally happens in gold and silver. Commodity market can be divided into two typesà
Spot Market where buying and selling of commodities takes place within a very short period of time and delivery is done immediately

Derivatives Market where financial instruments containing commodities are traded at the exchange
Options available for commodity trading
There are three main commodity exchanges available in India. They are à
National Commodity and Derivative Exchange (NCDEX)

The Multi Commodity Exchange of India (MCX)

The National Multi Commodity Exchange of India (NMCE)
With all the three exchanges having well equipped electronic trading and settlement systems, you can choose any of the three options for trading in commodities in India
Getting started for trading in commodities
There are certain steps which need to be followed initially before actually starting off with commodity trading. They are à
Choosing a good broker:- It is important to choose a good broker registered with the exchange where you want to trade because having a good broker determines your rate of success at the commodities exchange

Minimum amount to be invested:- Even though the minimum amount is commodity specific and differs from commodity to commodity, on an average the minimum amount required is around Rs. 6000/- but it would be ideal for one to invest Rs.10000/-. This money can be directly deposited in the bank account of brokering company either through net banking, cheques or demand drafts

Documents required for opening a trading account:- Generally the broker will help a novice trader with the KYC or know your customer procedure for which he will charge around Rs.250 to Rs.500. The documents which will have to  be provided by the trader are à
Bank statement

PAN card

Address Proof
Trading requirements:- The basic things required for trading are à
Internet connection

A trading application
The broker installs the trading application or platform onto your computer and also trains and guides you to efficiently use the same. They even keep providing tips and alerts to guide you in your day to day trading so that you are able to earn more profits
Trading Time:- Generally all the commodities exchange keep open from 10a.m to 11.30p.m giving you ample time to trade and earn profits.
Brokerage charges and other transaction costs
Even though the brokerage charges are different for different commodities and also depend on trading and delivery transactions, it has to be within the limits specified by the exchange where you want to trade in commodities. Generally the brokerage charges range from .10 to .25% of the total contract value while transaction costs can vary from Rs. 6 to Rs. 10per lakh per contract. Brokerage charges go up if the commodity needs to be delivered at the clients place and then falls in the range of .25 to 1% of the total contract value.
Some additional points to remember
The margins for commodity trading in India varies in the range of 5 to10% of the total commodity value and is calculated by VaR or value at risk system.

In the bullion market the prices and trading lots are calculated for 10 grams of gold and 1 kgm of silver. Of course prices vary from commodity to commodity for agricultural products.

Since all exchanges have both cash and delivery systems, the trader has to indicate the mode of settlement at the time of order placement. Of course this option can be further changed during the validity of the contract.

The trader has to pay sales tax only if the trade results in delivery. If it is paid off immediately by cash, no sales tax needs to be paid.

Settlement guarantee funds are available with all the three exchanges in case of default. A penalty clause is also included in the contract in case of default and a separate arbitration panel of exchanges is also present to deal with the same.
Click here for Indian stock market tips
Our Services
Quick Free Trial give us a missed call at
@ 080 3063 6424
Free Trial Form
Free Newsletter
Quick Free Trial give us a missed call at @ 080 3063 6424