For Free Stock Market Tips
Trial give a Missed Call at
083 0211 0055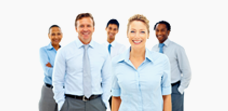 Defensive Stock Marketing Strategies
Click here to Enjoy Live SHARE MARKET Commentary and for NSE & MCX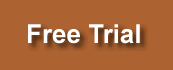 Every person wishes that they face the minimum risk when they invest their money in the stock market. But in reality it is not possible to do so. When it comes to risk in the stock market it cannot be avoided. But there are some solutions for it where it is termed as defensive stock market strategies. So, let us have a look at the strategies where you can take less risk in the stock market by following some strategies.
Avoid volatile shares
It is very important that you avoid volatile shares. You should always try to be content with average profits. There are some people who think offense to be the best form in case of defense. You should never be in haste or hurry when it comes to investing your hard earned money in the share market. It is also very important that you remain very patient. You should try to analyze whether you are going for a short term or long term investment. If you are going for a long term investment, then you need to consider investments that would help you in gaining good income in the long term. It is also very important that you make a thorough research of the stock market. Unless you make a good research, you would not be able to make a good profit out of your investment. You should try to figure out the history of the stock company that you are going to invest your money.
Respect your assessment
You should try to respect your own assessment when you have the feeling that the share market is not the right place for you for a long term. You can go for treasury bonds that can give you some good returns for your investment. You would also have the satisfaction of contributing for a noble cause as well. Well the returns might not be as high as you expect but you can assure of good returns for your cash.
Take moderate risk
It is very important to take moderate risk when it comes to investing your money in the stock market. You might have seen people earning good profits from the stock market. This is because of the good research that they have done for which they have become very successful. So it is always advisable to take moderate risks. This would help you in your future dealings. You should always try to make your portfolio diversified. You should know that there are many investment opportunities for you but it is you who should take it according to your needs. The best option for you is to hire a good consultant who can help you decide where to make your investment in the stock market. Being in the professional field for many years, they know how to determine the good stocks from the bad ones. There are companies that pay high dividends and you would notice that even during natural calamity, the price of their shares are not much affected.
Beware of warning signs
It is very important for you see the warning signs and then take precautionary measures to handle it. So, it is very important for you to remain updated. You should know how different concepts of stock market like NSE, BSE, NASDAQ…etc functions in an economy.
So, try to follow the defensive stock marketing strategies and remain on the safer side when you make your investment plan in the stock market. Remember with little understanding of the stock market and the country's economy, it would not be possible to get good returns from your investment.
For more articles click here
To know about our Packages Click here
Click here for Indian stock market tips
Our Services
Quick Free Trial give us a missed call at
@ 083 0211 0055
Free Trial Form
Free Newsletter
Quick Free Trial give us a missed call at @ 083 0211 0055