For Free Stock Market Tips
Trial give a Missed Call at
083 0211 0055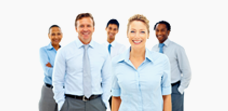 Equity tips for Indian stock market with 85% accuracy
Click here to Enjoy Live SHARE MARKET Commentary and for NSE & MCX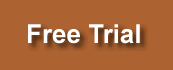 Ensure stable income from volatile share trading business
It is no surprise fact that share trading business is one trade where one can lose money within the span of a day. On the other hand it is the same share trading business that creates rags to riches stories of millionaires who have done nothing extraordinary except choosing the wise stocks. Selecting the right kind of stocks is the key to success in the stock trade business. A well built portfolio is battle half won as far as any stock exchange is concerned. Depending upon the trading indices of various stock exchanges it is easy to build a portfolio that will ensure you stable income even when stocks are crumbling down.

There are certain mistakes that every investor makes during his initial days of entering the day. We have pulled up a comprehensive list of such common mistakes which have to be avoided at all costs in case you wish to safeguard your savings.

#1 trading without a plan: Some wise man once told that "Failing to plan is planning to fail". The adage stays true in case of stock trading. Before betting your funds on any stock it is essential to have a clear cut plan of what you intend to do with it. You should decide on how long you are going to hold it, how much income you expect to earn out of it, and how much will you sell it over in case it appreciates in value. Framing the answers to these questions is half preparing a trading plan for you that will hold good for a long time.

#2 setting a time limit: Stock trading is a business in which time is of great essence. Stock prices rise and fall frequently without any prior intimation. The prices are highly dynamic in nature and cannot be controlled in any manner. They fluctuate based on the market forces of demand and supply and international stock prices. Hence, every investor has to fix a timeframe within which a particular stock or class of stocks he own has to be disposed off in order to avoid drastic fall in prices.

#3 over reliance on media: Not everything that appears on the media is true nowadays. You have to be choosy of which news and equity tips can be relied upon in order to protect and sustain your investments. It is essential to seek and find the source of various equity tips that newspapers and financial journals provide free of cost. They possibly could be spurious tips issued for the purpose of distracting investors to financial potholes.

#4 unchecked broker transactions: It is the practice of most new investors to hand out their trade to brokers who have the technical expertise and vast experience in this field. However, these brokers also have the vantage point of transacting unnecessary stock transfers in order to earn commission income. While appointing a broker to handle your precious investments, be sure to make the right choice of a person who will not exploit you for personal gains.
Our Services
Quick Free Trial give us a missed call at
@ 083 0211 0055
Free Trial Form
Free Newsletter
Quick Free Trial give us a missed call at @ 083 0211 0055