For Free Stock Market Tips
Trial give a Missed Call at
083 0211 0055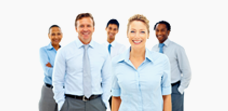 Want to open account for Forex Trading? Just click on Below Banner and Open account. Get exclusive Joining Bonus too.
Just Open Account with our Partner Site and Get Free forex Services for 15 Days. Click on above Banner to open your Forex account in Flat 5 Minutes.


Forex Service Features:
1. Daily 4-5 INTRADAY signals

2. 1-2 POSITIONAL signals a week

3. 2-4 Binary Trading signals in a day

3. Updates on all major event and important data impacting the currency market

4. All major international Currencies Covered

5. Minimum 1000-1200 PIPS per month will be targeted.

6.Minimum 85% accuracy on monthlybasis.

7. Signals by SMS and Whatsapp.

8.Complete support on Phone, email, whatsapp and Live chat
Service includes trading in:
1. Global Currencies Pairs

2. Global Shares

3. Global Indices

4. Global Commodities
Medium of Calls:
1. Service Delivery via Telephone*, SMS and Online through Whatsapp.
2. We can deliver our Forex Signals on any given network globally.

Sample Of Calls Forex Signals:
STI: Forex Trade
Time:11.05 AM(In GMT)
Buy EUR/USD Above 1.06234 Stoploss 1.0600 Target 1.06521.CMP-1.06230. Contract-5000
www.Sharetipsinfo.com
Follow Ups of Forex Signals:

STI: Forex Trade Alert
Buy EUR/USD Given at 1.06234 now meet with Target at 1.06521.Book profit and close it.
www.Sharetipsinfo.com

Who should avail this package?
HNI Individual
Active Forex Traders
Volume Trader
Investor who is focussed only on Results.
Fund Manager/Portfolio Manager/Wealth Manager
Basically if you want maximum returns with minimum risk you should opt for this service.
Our Services
Quick Free Trial give us a missed call at
@ 083 0211 0055
Free Trial Form
Free Newsletter
Quick Free Trial give us a missed call at @ 083 0211 0055