For Free Stock Market Tips
Trial give a Missed Call at
080 3063 6424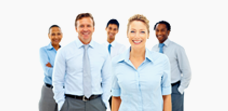 Future trading tips to foray into futures market
Click here to Enjoy Live SHARE MARKET Commentary and for NSE & MCX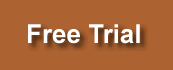 Grasp the Fundamentals
It is necessary to understand the fundamentals of futures for anyone who is interested to get into it. So, here we are giving you a few future trading tips to get you going. This is a market that is based on a financial contract referred to as a 'futures contract'. It is a contract between two parties and the understanding is that they will execute a transaction of a set of commodities or goods. The said transaction will be completed at a price determined beforehand and upon delivery of the commodities in the future. By buying a futures contract, you actually give your approval to buy a commodity or set of commodities from the seller. In this case, although the price has been determined, the goods are yet to be produced.

Virtual Commodities Trading
One thing that should be clear to you is that in the futures market, there is no actual receipt and delivery of physical commodities. The futures contract signed between a buyer and seller is not used to exchange physical goods but to hedge risk or in other words to speculate. Physical exchange of goods is done in the cash market only. So in the futures market, physical commodities are referred to as financial instruments and are used by producers (seller), consumers (buyer) as well as speculators. As a key financial centre in the world of investment, the futures market provides a channel to buyers and sellers to compete with each other and also handle price risks. As a part of our future trading tips we would like to inform you that just like other investment markets, in futures market too there is the element of risk. And apart from its complexities, it is also very liquid. However, if you can analyze its functionality then you will get a better insight about this market.

Initial Rumblings
Before we proceed with more future trading tips, we would like to tell you in clear terms that those people who are averse to taking risks should not foray into futures. Despite that, this is a market which people from different fields consider as useful for them. Coming back to the futures market, buyers and sellers from different places or countries converge at this centralized market. Thereafter, they sign their respective futures contract with their partners. Everything is done electronically from pricing (bids) to offers. The price to be paid on the traded commodity as well as the delivery date will be stated in the futures contract. As you already know that no physical delivery of goods or commodities will take place. This is how things start in the futures market.

The Contract Basics
Now let's see how things work here in brief. The futures contract is similar to such contracts where you pay upfront money (after finalizing the price) to get the commodity or service at a future date. Now if within that period, the rate of that commodity increases, it won't affect you as you have already made the contract at a specified price which shall remain in force till the expiry of the contract. Both the buyer and the seller have to honour this understanding. In other words, this contract has minimized your risk regarding price rise. The same principle is implemented in the futures market.

Buyer/Seller Positioning & Preciseness
There are two positions in the futures contract. One is the short position and the other is the long position. The seller is placed in the first spot and the buyer in the second spot. We shall talk about these two positions in detail later. You just need to understand that these two positions will always be there in every futures contract. Another interesting aspect of future trading tips is that there is preciseness in every detail. For example, if you are dealing with grain (chosen commodity) then the quantity and quality of this commodity will be specified in the futures contract that you have entered into. It will also specify the price (in units) and how the commodity will be delivered. Although the execution of this contract is slated for the future, everything is specified accurately so that the buyer and seller need not review their contract from time to time due to vagaries of the investment market. And that's the charm in it.
Click here for Indian stock market tips
Our Services
Quick Free Trial give us a missed call at
@ 080 3063 6424
Free Trial Form
Free Newsletter
Quick Free Trial give us a missed call at @ 080 3063 6424