For Free Stock Market Tips
Trial give a Missed Call at
083 0211 0055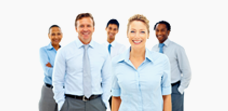 How To Invest Money In stock Market
Click here to Enjoy Live SHARE MARKET Commentary and for NSE & MCX

Be mentally Prepared
Keep your emotion at  Bay, Be mentally prepared to witness lots of swings that is up's and down in the market. So don't panic
Open Demat and Trading Account
First step to enter into the world of stock market investment is to open Demat and trading account. Find some good broker and open it.
Based on Your Risk Appetite make deposit
Figure out how much is the capital which you can afford to lose? Using the word lose as when we invest money in stock market there is probability of loss too, So this capital should be the maximum amount which in case you lose should not affect your financial health and goals much.
Figure out your investment goal
Now answer yourself, Why you want to invest in stock market? Is it for quick returns, dividends, and bonus or for long term with combination of all?
Find some good investment adviser
SEBI registered investment adviser can help you in a long way to meet your investment goals in a proper legit manner.
Let Sharetipsinfo do your Risk profiling
Sharetipsinfo.com is a SEBI registered investment adviser operating since 2006, So let them do your Risk profiling and guide you to meet your financial goals as per that
Diversify  Investment
Never invest whole money in one stock or one sector. Its highly advisable to diversify it into multiple stocks of different sectors. Certified financial advisers like Sharetipsinfo can help you with it.
Invest as per levels
Market timing is critical and most important. Always invest as per the levels of Sharetipsinfo and follow them properly.
Book profit or Loss as Advised
Nothing is 100% when we talk about investment in Stock market. So be ready to book profit as well as loss. Don't panic in case of loss as same can be covered. Don't overinvest in case of profit as it might be risky.
Start counting profit
Follow expert advice step by step and let your investment value grow day by day.
If you Want even quick returns than CHAT LIVE WITH US FOR DETAILS
Below Infographic will highlight all main points like how a beginners can start investing money in Stock market for profit

For more articles click here
Our Services
Quick Free Trial give us a missed call at
@ 083 0211 0055
Free Trial Form
Free Newsletter
Quick Free Trial give us a missed call at @ 083 0211 0055