For Free Stock Market Tips
Trial give a Missed Call at
080 3063 6424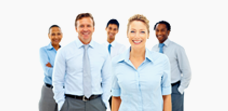 Indian share market tips
Click here to Enjoy Live SHARE MARKET Commentary and for NSE & MCX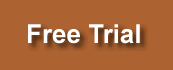 The fundamentals of trading in the Indian stock market
The Indian stock market is comprise of approximately twenty stock exchanges of which two hold much prominence – the National Stock Exchange (NSE) and BSE (Bombay Stock Exchange). The NSE has been established in 1992 and has shown drastic success by growing to become one of the noted stock exchanges in India. BSE on the other hand is one of the oldest stock exchanges in India and the world having been found in 1857. Both the stock exchanges together handle about 4900 listed Indian companies and their stocks. They cover a vast spectrum of securities ranging from equities to debt instruments, derivatives, futures, options, etc. Further, they also undertake various investment protection and guidance programs for creating awareness about stock trading and investments.

Both NSE and BSE have computerized systems that handle daily trade transactions with great efficiency. Considering the vast amount of data that pools in from millions of trader systems all over the country until today there has not been a single instance when either of the trade houses have crumbled for want of system requirements or for other reasons. These stock exchanges are a major reason for the country's economic development. They together command the country's private and public stocks which has demand from traders, investors and retail investors. The Indian share market tips offered by these trade houses also enable traders to make sound business decisions about their investments.

The process of trading in an Indian stock exchange begins with opening a trading account, demat account and bank account. Traders require a demat account to keep their stocks in demat form. Stocks will not be made available in materialized form but only certificates will be issued for valid stocks held by an investor. Similarly the trading account is used to transfer the shares as and when they are bought and sold. The money for the purchase and sales will be taken from the bank account that is linked to the demat and trading account. Since all stock trade transactions come under the purview of taxation, this process will ensure that the necessary taxes are collected and paid as and when they become due.

At present the stock prices of most Indian companies are touching new heights. India as one of the major economic players in the global scenario has raked up the stakes by improving industrial productivity and consumption. The latest Indian share market tips also hint at an increase in market demand and supply as employment rates are also seen to be in the rising. India has been a service oriented economy until now, However, the latest government policies to boost manufacturing utilities in the country will also pave way for more employment and locally produced goods at slashed prices.

The international trade route is also all set to open with more FDI funding expected to arrive once the legislation is passed. FDI is expected to have a positive impact on the stocks of retail, aviation and software industries which have been doing faring on an average level until now.
Our Services
Quick Free Trial give us a missed call at
@ 080 3063 6424
Free Trial Form
Free Newsletter
Quick Free Trial give us a missed call at @ 080 3063 6424