For Free Stock Market Tips
Trial give a Missed Call at
083 0211 0055
Intraday Trading Tips
Get free Demo for Intraday Trading Tips For Daily Profit. it!!!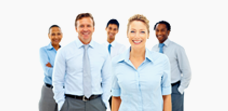 Intraday Trading Tips
Click here to Enjoy Live SHARE MARKET Commentary

Intraday Trading in the Indian stock market exchanges like NSE,BSE and MCX:
Intraday Trading refers to the practice of buying and selling financial instruments within the same trading day. All the positions may be closed before the market close of the trading day. Traders that participate in day trading are called as 'Day Traders'. Intraday trading is totally the opposite of After-Hours Trading.
Intraday Trading is used to conserve financial firms and professional investors and speculators. Most of the day traders are banks employees working as specialist in equity investment and fund management. Basic funda of small day traders is that they focus on Small or Very Small Term trading in which a trade may lasts in few minutes. Trading has been done so many times in a single day. In Intraday Trading traders mostly focus on trends. To avoid the risk of price gaps many day traders sell their positions before the market closes. Money is being borrowed for trading by the day traders.
Intraday trading can be either extremely profitable or extremely non-profitable. Intraday traders can generate either huge percentage returns or huge percentage losses. But we will say Intraday Trading is an art because many day traders manage to earn millions per year solely by Intraday Trading.
Intraday Trading looks to be very simple but in Intraday Trading one has to be really fast and quick.
Some Rules to be kept in mind while Intraday Trading is taking place.
Position of a stock is Flexible; it is no mandatory that a stock which is weak today in Intraday Trading might be weak tomorrow also. Similarly if a stock is Strong today might be Stronger tomorrow also.

Greed and Fear are at max in Intraday Trading so always have less position when you are new to Intraday Trading.

Paper Trading should be done before you actually start trading.

If Index is in minus then one should look to short stocks which are minus not that stocks which are in plus.

It is highly recommended to trade in very liquid stocks.
Intraday trading can become very risky, especially if one has poor discipline, money management. Stock brokers usually allow bigger margins for day traders.
Drawback of Intraday Trading:
The trader has to offset the Transaction Costs when a position has made a profit. It has commonly stated that 80-90% of day traders lose their money.
Benefits of Intraday Trading:
You don't have to be concerned about overnight news.

You get instant feedback.

You need a sizeable investment.

You can capture large price swings.

You can trade with huge volume.

You need not pay any carry forward margin

New strategies can be used on new day.
There are some Suggestions provided to you in our following section. They are certainly going to help you a lot to understand Intraday Trading.
You are suggested to trade in different sectors.

It is quite essential to trade with the latest trend in market.

Never expect profit everyday.

If you are not clear about trading, avoid it.

Trade only in high volume stock.

Don't be in hurry to book profits.

It is also suggested to withdraw portion of your profit.

It is suggested to 'Keep your Volume Constant'.
Never put your money in one sector. You should divide your capital in different sectors. Don't panic to buy stock at higher prices and sell at lower prices. You have to be flexible that trading can even let you at double loss, so never expect profit everyday. It is highly recommended to trade in high volume only because in low volume stocks the spread is quite high
Our Area of Expertise In Indian Stock Market
Future/F&O Tips/Derivative tips Package
For Premium Services Get in touch with us at our helpline number 0129-4018445
Our Services
Quick Free Trial
or call us
@ 083 0211 0055
Free Trial Form
Free Newsletter