For Free Stock Market Tips
Trial give a Missed Call at
083 0211 0055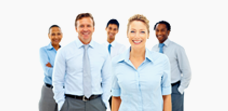 How well do you know your stock market?
Click here to Enjoy Live SHARE MARKET Commentary and for NSE & MCX

To know the market it is not every body's daily bread and butter. A market is vast in size and to understand it one should show immense interest in it. The main aspect of knowing or understanding the share market is research. Without covering or practice of required research an individual will not be able to gain any idea of what the market is all about. Every business however small or big it seems to be obvious that it takes time to identify its market place, type of customer and what the customer wants or look for as benefits. There are quite a few businesses which consider them to give their customers the satisfying quality and quantity of resources and put up a presentable performance. You should be able to understand how well do you know your market.

How to research
Research of the market can get the individual a glimpse of the existing as well as the future coming situation of the market. It will 'ring the bell' if only a-few information is gathered when one is in the amateur stage of the market. Some of the research step can be as follows-
1. Gathering of existing information: The information which has already been in use earlier can be of great help.
2. Collection of information by direct customer research: One of the great way through which information can be collected is through direct communication with customer.
As a matter of fact market is not too easy to be known. Its vastness is its biggest quality and the complexity which it includes in itself is equally the same. You cannot depend up on the market decisions taken by other investors as not every investor's strategy would be the same and doing this would be a matter of irresponsibility. To understand the business one has to inject in him the dose of proper training or guidance in order to understand the market very well and attain loads of knowledge so as to put the best performance and achieve the main objective of earning more profit. The market is not a kind of gamble, but many people has a wrong concept in their minds and they take the investment market as a gamble.
Do not take the market for granted
One of the most important matters in the market is that one should not take the market as granted because anything could change at any point of time and a silly mistake could ruin everything. The decisions to be taken in every market situation one should take proper advice from his market advisor and should take good concern over the same. It is not possible to feel yourself as if you know the market perfectly as because the market is never consistent. There are many 'ups and downs', hills and deeps in the market. There can be a 360 degree reverse situation within frequent of seconds in the market and therefore it is a matter of wisdom to keep a close check of your market time-to-time without any negligence.
Know the market well
Market is the name of that game which is not for minors rather played by people who are determined to succeed and win the game. As we know that there are many ups and downs in the game of market, many of its players do find it tough to play. But with the course of time spent playing the same and learning from the mistakes committed by those players the game goes on more interesting but cannot really be said as easy because more you go deeper in the market the more hardcore does it go and tougher does it become. Nevertheless we should not give up to any challenge put up in front of us and never worry about the result. The main thing is to stick on to our destination, keep motivating ourselves and put up our best performance possible. And the day will not be too far away from us that we achieve our main motive of profit maximization. So you have come to understand how well do you know your market.
For more articles click here
Our Services
Quick Free Trial give us a missed call at
@ 083 0211 0055
Free Trial Form
Free Newsletter
Quick Free Trial give us a missed call at @ 083 0211 0055