For Free Stock Market Tips
Trial give a Missed Call at
083 0211 0055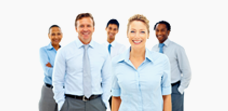 Learn how to read Live market charts and know about various technical indicators
Click here to Enjoy Live SHARE MARKET Commentary and for NSE & MCX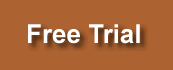 Tips for Understanding the Live Market Charts
Everyone who trades on the stock market can agree that it is both unpredictable and volatile. However, there are some indicators that if are used right can allow you to get some clarity regarding where it might be heading. These indicators aren't used for predicting the future, but they play the part of supportive tools. There are plenty of indicators and tips to follow, but here are just a few of the the ones to keep track of.
SMA or Simple Moving Average
The SMA or the simple moving average is simple and it is just an average of the prices that the certain stock has closed at. You can take the last 5 days closing prices and add them together and then divide the total by 5. This is how the SMA is determined and it can help you to figure out how the company is faring over a short period. If the SMA for a specific company is higher in the short term over the long term, then it means that the stocks are on an uptrend. Make sure to check this out and you can calculate it on your own for any time period that you want.
EMA and MACD
The EMA or exponential moving average is close to the SMA, but it has more emphasis on the current prices of trading for the stock. This finds all of the changes in any prices right away rather than at closing and over a period of time. The EMA is calculated on a regular basis, including hourly and it is used by forex and intraday traders or those who need to make moves quickly. The MACD or moving average convergence and divergence is calculated when the EMA for 12 days is subtracted from the EMA for 26 days. If it is higher than zero, then there is an uptrend, but not when it is in the negative areas.
Signal Line
The signal line is figured out by using the 9 day EMA from the MACD. This would help to give the trigger for selling or buying any index or stock. It is often seen in graph formation and when the MACD goes above the signal line, then it is an indicator for purchasing a specific stock. However, when it is under the line, then it shows that the stock should be sold. Make sure to follow this for every stock that you own, or are interested in, so that you can figure out the ideal selling or purchasing times.
RSI or Relative Strength Index
RSI or relative strength index is one of the momentum indicators that can help to determine if an asset has been overbought or oversold. The values go from 0 up to 100 and if the value is under 30, then it shows that it has been oversold or undervalued. If you are looking to purchase a good asset, then you should look to buy it when it is under 30, while above 70 shows that the asset was overvalued and that sometime in the future a price correction will be likely. You should sell your stock when the RSI is above 70.
International News
You might not think about it, but you should always follow the international news to see if there is anything that is going to affect the stock market. If there are any changes or major incidents, then the stock market can crash and you can lose money. However, if you keep ahead of the incidents and are following the news, then you would have a good indicator of when to sell your items and when to keep them close.
You should always make sure that you are following the various trends of the stock market, which is unpredictable. You should ensure that you are keeping an eye on the various graphs and levels that would help you to figure out when to sell your stocks or even when to purchase. If you don't know how to follow these, then these items listed above will help you. If you use these indicators, then you might be successful when it comes to trading on the market, but you need to follow them regularly and check them out.
For more articles click here
Our Services
Quick Free Trial give us a missed call at
@ 083 0211 0055
Free Trial Form
Free Newsletter
Quick Free Trial give us a missed call at @ 083 0211 0055