For Free Stock Market Tips
Trial give a Missed Call at
083 0211 0055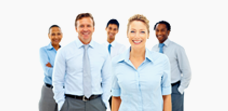 Tips for Mastering the Short-Term Trading Market
Click here to Enjoy Live SHARE MARKET Commentary and for NSE & MCX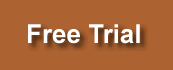 Tips for Mastering the Short-Term Trading Market
If you are looking for something that is lucrative, then short-term marketing might be the perfect thing. However, it is not only lucrative, but it is also very risky and these trades can go on for just a few minutes or go for a few days. Before you can become successful at this type of trading you need to understand both the rewards and risks that come along with it. Not only do you need to understand that, but you should also know how to find the best opportunities and how to protect your investment from any events that aren't in your control.
Potential Opportunities
One of the major things that you must learn to understand before you start working in this industry is how to spot the potential opportunities. After you have started to understand this, then you will know what to avoid and which ones to go after. There are numerous basic steps that one should follow in order to find those ideal trades at the perfect time.
Keep tabs on the moving averages – This is the average price of the various stocks that are shown during a specific time period. The time periods that are commonly used include 200, 100, 50, 30, 20 and 15 days. This would help you to determine if the stock has a downward or upward trend.

Understanding of patterns or cycles – There are specific cycles in the market trade, which means that you need to know when to watch the calendar. Most often the gains in the market are seen during November until April, while during May until October there are mostly static averages. These cycles can help you to get into the right position, whether that is short or long.

Market trend sense – You need to learn how to sense the trends that are happening in the market. If there is a negative trend, then purchasing very little or doing short trades is best. However, when there are positive trends, then you want to do the opposite so that you can enjoy a successful trade.
All of these are important and you should learn these tips to find the best opportunities to earn money.
Risk Control
Another thing that needs to be handled if you are hoping to be successful in this area is controlling the level of risk. The short-term trades involve a higher level of risk, so it is important that the return is maximized and risk minimized. This would allow you to use the buy stops or sell stops to protect yourself from the market reversals. A sell stop is the order that is given to sell the various stock when the specified price is reached and it would be sold. The buy stop is put into use during the short trades and the stock is sold off when the price specified has been achieved. These are both there to help you minimize the level of risk that you would have to face.
Technical Analysis
You need to have an understanding of the technical analysis that is used in the market to stay ahead of the game. There are some techniques that you need to use and understand, including:
Indicators for purchase and sell – There are some indicators that are in place to help you to know when to sell and buy. They include the stochastic oscillator and the RSI or relative strength index. The stochastic oscillator will help you to determine whether the stock is cheap or expensive based on the price range at closing over a time. The RSI would compare the weakness or strength of any stock.

Patterns – There are many that you should look for, such as:

Double bottoms – This is when the prices decline to a specific amount on the heavy volume.

Double tops – This happens when the prices achieve a specific amount on a heavy volume before retreating.

Triangles – This is when the low and high range narrows, which is when the prices are topping out or bottoming.

Head and shoulders – This is the most reliable pattern and it is one of the reversal patterns when topping out occurs for a stock.
You should make sure that you are aware of what needs to be done so that you can master this area. Ensure that you know all of the tricks and trades as well as how to minimize the risk that you face. There are many patterns and indicators that you will need to learn how to read.
For more articles click here
Our Services
Quick Free Trial give us a missed call at
@ 083 0211 0055
Free Trial Form
Free Newsletter
Quick Free Trial give us a missed call at @ 083 0211 0055