For Free Stock Market Tips
Trial give a Missed Call at
083 0211 0055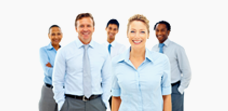 Launch of Mobile Site for Sharetipsinfo.com
Tuesday, April 29, 2014 01:34 PM IST
Sharetipsinfo announces the launch of their exclusive Mobile site to empower stock traders with the complete market knowledge on the go.
The leading provider of Indian stock market trading tips, Sharetipsinfo has launched its mobile site in order to make it possible for stock market traders to get all the latest updates of the Indian stock market on the go.  Now it would be possible for investors to get all the updates of the market to invest in the right stocks and that too at the best time staying on a much profitable position. It has understood the requirements of the investors who wish to keep up to date information on all the latest stock market.
We love to set trend in the market and keeping in mind changing browsing habits of clients plus to keep more helpful resource available to the stock traders all time, we have gone one step ahead and have created highly user friendly Mobile site, which will ultimately benefit all traders who are always on the go Said Rishi Sakhuja, Founder of Sharetipsinfo
Sharetipsinfo has also taken a step ahead in making the mobile site very user friendly as well. With its user friendly interface it does not lead to any sort of problem while navigating through the site at all thereby providing the maximum satisfaction with the perfect customer browsing behavior from Tablets and Mobiles without the need to use computers.
This step taken by Sharetipsinfo would prove to be of the best use where it also offers special benefits like free complimentary trading calls in order to get the maximum information without any sort of worries at all. Building a good strategy for profitability is possible with the share market updates right to the mobile phone. What's more, it makes it possible to provide the ultimate stock market tips and all other important resources available that proves to be very useful for smartphone users. With the best pleasing experience for the users, one would not have to get worried about missing a single important updates of the stock market.
Sharertipsinfo also provides with different packages to choose from and it also adds a feather to its cap by making it possible to get in touch with their experts from 12:00 PM to 1:00 PM. It is soon going to launch their own exclusive Android mobile applications that would prove to be more useful to their clients with all the maximum updates of the market.
About Sharetipsinfo
Sharetipsinfo is an ISO certified company established in 2005 and is engaged in providing stock market research reports and trading tips of Equity, Stock future, Options, Nifty and Commodity. Sharetipsinfo covers all major Indian stock exchanges like NSE, BSE, MCX and NCDEX.
Media contact details
Akash Monga, Manager,
Sharetipsinfo.com,
+91 (129) 4018445 / +91 9899057156,
contact@sharetipsinfo.com

Our Services
Quick Free Trial give us a missed call at
@ 083 0211 0055
Free Trial Form
Free Newsletter
Quick Free Trial give us a missed call at @ 083 0211 0055