For Free Stock Market Tips
Trial give a Missed Call at
083 0211 0055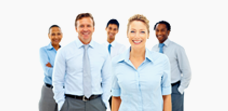 Mutual funds vs. stock market
Click here to Enjoy Live SHARE MARKET Commentary and for NSE & MCX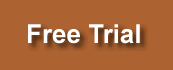 Both, stocks as well as mutual fund come under equity category and are among the better options when it comes to investments for a long term. These long term investments also require periodic review so that they are maintained in a roper manner. For any common investor there are some vital differences which exist between any type ofmutual fund investment and stock investment. Getting a clear idea about why these investments differ and also in which circumstances they differ is essential for investing in either of them. Knowing the differences enables each and every investor to invest his hard earned money wisely and also take much wiser investing decisions.
Some of the basic differences between the stocks and mutual funds are discussed below

Volatility of the investment – Investing in stock market can be welcoming as well as disheartening at the same time. On any given day the stock market is extremely volatile. On some occasions you make gains of 20% whereas on some occasions there can be losses of more than 10% depending upon the rise and fall of the stock market.

Mutual fund is by nature a lot more stable as compared to the stock market. This mainly due to the fact that there is large diversification in mutual funds and the coverage is around 50-100 stocks at a time. Various types of stocks which come from a number of various sectors are involved in mutual funds. Also market capitalization is an important part of mutual fund which cause very little change in value making it much less volatile (other than extreme days).
Returns Provided – We can hear a lot of success stories which we hear where a person became very rich in a very short span of timeby investing in the stock market. Though these situations are possible but they are very poor and happen after lot of research and analysis about the market combined with a lot of patience and self-belief. For any person who desires large returns in a very shortspan of time and has the capability to do research well, then stock market can be very useful.

Mutual funds are also capable of providing very good returns, though not as high as stocks but high enough.The main reason behind this is that the money is spread across a number of stocks and the probability of all of them peaking at the same time is very slim.

Regular Monitoring Requirement – As theStock market investment is mainly a personal matterand the decision of buying and selling certain stocks is a matter of individual choice, close eye should be kept on the share on a regular basis. This might be helpful in picking the good stocks and dropping the poor ones. Also the news and the sectorial developments should monitor in a regular basis.

Mutual funds do not require much monitoring because there is an assigned fund manager who makes sure to maintain a constant level throughout the fluctuations. The job of the manager is tosteadily add and removes some of the stocks from the client's portfolio.

Possibility of SIP Investment – As far as stock market is concerned, the SIP does not work. Though some companies do provide SIP facility in stocksbut it is not a worthwhile effort. Any sort of diversification is not present and SIP only increases the risk factor of a single stock. In the stock market a stock market can lay in a bad dormant phase for years but in terms of mutual fund all the bad stocks are gradually removed.

Mutual funds have a high possibility of SIP. For the mutual fund SIP works very well and is recommended as a great way for a salaried person to invest in equity mit is very useful for a novice person to invest in the equity markets for certain periods of time without any basis knowledge of the market.
Restriction of Asset Class – Investing in the stock market is only restricted to the Stocks only. One can only choose from large cap stocks,small cap stocks or even mid cap stocks. In the end it will only be a part of the equity asset class.
But as far as mutual funds are concerned one can even invest in a mixture of various asset classes. There is a variety of are debt fund, equity fund and gold funds. There is also a mixture of Equity and debt even. On top of all these there is also the even balanced fund which has the capability to do different kinds of asset allocations by itself.
For more articles click here
Our Services
Quick Free Trial give us a missed call at
@ 083 0211 0055
Free Trial Form
Free Newsletter
Quick Free Trial give us a missed call at @ 083 0211 0055