For Free Stock Market Tips
Trial give a Missed Call at
083 0211 0055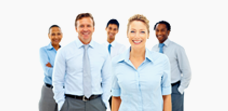 How news effect the movement of Shares and Stocks
Click here to Enjoy Live SHARE MARKET Commentary and for NSE & MCX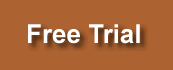 Why every investor should read daily financial news
The importance of reading daily stock news to an investor can never be measured. It is so immense that the success and failure of literally depends on how an investor is able to make practical judgments based on actual facts. Stock market news brings to your notice the important happenings of the business world. Which company is buying whom? Why is a company showing declining quarter results? Has it filed for bankruptcy? Is there is change in the legal and economical policies relating to stock markets and investments? These are the normal matters hat your daily financial news will cover. An investor who is thorough or at least aware of this news will be able to save himself from the trouble of making erroneous and costly investment mistakes.
Online trading has long replaced manual stock trading and exchange platforms. The need for shift thinking and on the toes management has never been so essential ever before. How news affects the movement of shares and stocks is an irrelevant question in today's economic scenario where every single share transactions are transacted based on financial news. News on shares and stocks add muscle to our speculations and help you win the best deals without having to consult with a broker every single time. The latest news longer come with the morning newspaper but is updated real time through news portals. These news portals have literally become the lifeline of various traders as they are able to bring out the best investment decisions at no extra cost. In addition there are also dedicated television news channels that conduct interviews and talking sessions with industry experts whose wisdom can guide amateur investors as well as treaded traders in making wise investment decisions.
Stocks of companies that have displayed consistency in growth and returns are always hot in demand in the stock market. These stocks are not easily available and will always be sold at a premium rate. However, they are also subject economic uncertainty and depressions during which their prices can fall, although shortly. News of such kind help investors make early arrangements to buy or sell stocks and make their investment ventures a profit making one. With an internet connection and a laptop, which every trader will inevitably have it becomes easy to watch and read about the latest news in stock markets. An experienced will understand how news affects the movement of shares and stocks. They know what kind of news to look for and what economic implications each news will have for a share trader. The trending stocks, new releases, dividend declarations, company buy-outs, quarter results, and so on are all easily available through daily financial news. All one has to do is to read and ponder over them to multiply their revenue from stock market trading.
Our Services
Quick Free Trial give us a missed call at
@ 083 0211 0055
Free Trial Form
Free Newsletter
Quick Free Trial give us a missed call at @ 083 0211 0055