For Free Stock Market Tips
Trial give a Missed Call at
083 0211 0055
NHPC Fundamental research report
Know why you should invest money in NHPC counter !!!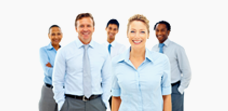 NHPC Research report (22 May,2014)

VALUE PLAY
Stock valuation is attractive. It is still trading below its listing price of Rs 37. The listing price was also the all time high price. The discount to the all time high price is 27%.

Company Result: Q4 Result on 27th May
We expect Q4FY14 Revenue to grow by 15% and PAT by 12% (YoY).

FAIR VALUE – Rs 35
CMP- Rs 26.3
Market Cap – Rs 29, 115 cr
Book Value – Rs 24
EPS- 2.1
P/E – 12
Div Yield – 2.3%

Company Overview:
NHPC Limited (Formerly known as National Hydroelectric Power Corporation Ltd.), A Govt. of India Enterprise, was incorporated in the year 1975 with an authorized capital of Rs. 2000 million and with an objective to plan, promote and organize an integrated and efficient development of hydroelectric power in all aspects. Later on NHPC expanded its objects to include development of power in all its aspects through conventional and non-conventional sources in India and abroad.
At present, NHPC is a Mini Ratna Category-I Enterprise of the Govt. of India.
NHPC Limited has become the largest organization for hydropower development in India, with capabilities to undertake all the activities from conceptualization to commissioning in relation to setting up of hydro projects. NHPC Limited is also planning to take Wind and Tidal wave projects in the country.

Development in Q4 FY14:
Commercial Operation of Unit # 1 & Unit # 2 of Parbati-lll HE Project, Himachal Pradesh: 24TH March, 2014.

Unit-Ill of Parbati H.E. Project Stage-Ill has been synchronized with grid on March 15, 2014

Commercial Operation of Unit # 4 of Uri-ll HE Project, J&K and station as a whole 240 MW (4 X 60 MW) : 28 Feb, 2014
New Capacity Addition:
NHPC Limited is presently engaged in the construction of 6 hydroelectric projects with an installed capacity of 4050 MW are in progress out of which two projects of 760 MW viz. – Uri-II and Parbati-III are in advanced stages of completion. NHPC Limited has drawn up a massive plan to add over 10,000 MW of hydropower capacity by the end of XII plan (year 2017).

Present Capacity:
NHPC is having installed capacity of around 6,000 MW. At present company has around 20 Hydro power stations.

Latest Development:
NHPC, Kerala electricity board sign pact for solar project.

Govt to fast-track 13 Arunachal hydel projects of 13,611 MW capacity. The projects include NHPC Ltd's 3,000 MW Dibang multipurpose projects, 800 MW Tawang-II and 600 MW Tawang-I project, the official said.

NHPC Limited and Uttar Pradesh New and Renewable Development Agency have signed a Memorandum of Understanding (MOU) for formation of JVC for implementation of 50 MW Solar Power Project at Tehsil Kalpi, District Jalaun, Uttar Pradesh.
INVESTMENT RATIONAL:
Trading below the listing price despite of sound fundamental.

Power stock has shown good run-up. NHPC still has room of upside.

Government to focus of renewable energy in order to cut carbon emission.

NHPC to 10, 000 MW of capacity in 12th Five Year plan.

6 Power project with installed capacity of 4, 000 MW to commence operation in next 2 years.

Good profitability track record and dividend payout is also consistent.

Trading at reasonable P/E.
VALUATION & OUTLOOK:
We expect NHPC to close FY14 with good numbers as several project commenced commercial operation in Jan-March.
We expect FY15E EPS to be around Rs 3.5; stock is trading at P/E of 7.5X to FY15E EPS. We value the company at 10X; the fair value comes at Rs 35.
Sharetipsinfo recommends investors to invest in it with time horizon of 6-8 month. The Fair Value is Rs 35. One could get descent return of 35%from current level.
Our Services
Quick Free Trial
or call us
@ 083 0211 0055
Free Trial Form
Free Newsletter