For Free Stock Market Tips
Trial give a Missed Call at
083 0211 0055
Prathibha Industries Research Report
Stay invested in Prathibha ind. for good gains, Find out how!!!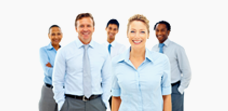 Pratibha Industries Investment Report (12 Oct,2014)
| | |
| --- | --- |
| SECTOR: Construction | |
| Sensex: | 26297.38 |
| CMP (Rs): | 50.70 |
| Target price (Rs): | 62 |
| 52 Week h/l (Rs): | 66.70/21.05 |
| Month h/l (Rs): | 63.90/46.55 |
| Market cap ( cr): | 512.35 |
| Avg volume(bse) | 29312 |
| FV (Re): | 2 |
|  P/E | 11.99 |
| EPS | 4.24 |
| BSE code: | 532718 |
| NSE code: | PRATIBHA |
| Prices as on 11 Oct, 2014 | |
Company Overview:
Pratibha Industries Limited is engaged in designing, engineering and execution/construction of complex and integrated water transmission and distribution projects.  It was established in 1982 in Maharashtra. The Company operates in two segments: Infrastructure & Construction, and Manufacturing and Coating. It also manufactures helical SAW pipes for various applications, such as oil and gas transmission mains; low and medium pressure city gas mains; water supply transmission mains and distribution pipelines; steam, gas, and other piping requirements in chemical plants/petroleum refineries; and pilling, casing, mining, and dredging steel pipes for structural purposes.
The Company's subsidiaries include Muktangan Developers Pvt. Ltd., Pratibha Infrastructure Pvt Ltd, Prime Infrapark Pvt. Ltd, Bhopal Sanchi Highways Private Limited, Pratibha Heavy Engineering Ltd, Pratibha Holding (Singapore) Pte Ltd, Pratibha Infra Lanka (Private) Ltd and Pratibha Developers Pvt. Ltd. The Company is a main company of the Pratibha Group.
| | |
| --- | --- |
| Shareholding pattern | |
| Sep '14 | (%) |
| Promoters                  | 46.9 |
| Institutions | 16.8 |
| Public & others | 36.3 |
SECTOR OUTLOOK:
Infrastructure  sector is broadly classified into residential, retail & commercial. This sector is second only to agriculture in terms of employment generation and contributes heavily towards the gross domestic product. Almost five per cent of the country's GDP is contributed to by the housing sector & Infra sector. Almost 80 per cent of real estate developed in India is residential space, the rest comprising of offices, shopping malls, hotels and hospitals.
Government has announced plans for various infrastructure developments across the country including two major ports, three airports, nearly 6000 miles of new road projects, 100 new smart cities and an elevated rail corridor and diamond corridor, bullet train projects etc.
The key rate cuts or hike by Reserve Bank of India does impact the real estate companies as housing loans are directly correlated to the changes in rate made by RBI.
Performance rel. to sensex

(%)

Opm%

Npm%

EPS

PRATIBHA

14.06

2.12

1.11

LT

16.90

8.64

9.63

IL&SENGG

6.39

-6.82

-4.69

PATELENG

25.89

0.14

0.09
RESULT PERFORMANCE HIGHLIGHTS:
The company operates as an infrastructure company in India and internationally has reported its financial results for the quarter ended 30 JUNE, 2014. The company's net profit jumps to Rs. 110.33 million against Rs. 1.64 million in the corresponding quarter ending of previous year. Revenue for the quarter rose by 25.27% to Rs. 6968.92 million from Rs. 5563.13 million, when compared with the prior year period. Reported earnings per share of the company stood at Rs. 1.09 a share during the quarter as against Rs. 0.02 over previous year period. Profit before interest, depreciation and tax is Rs. 1035.14 million as against Rs. 803.09 million in the corresponding period of the previous year.
HIGHLIGHTS THE FACT:
--Pratibha Industies Ltd established in Maharashtra and operates an infrastructure company in India and internationally. At present real sector outlook is positive for uptrend side.
-- The company's net sales registered 25.27% increased and stood at Rs. 6968.92 million from Rs.5563.13 million over the corresponding quarter of previous year.
-The company has Rs 8130.00 million worth of orders on hand whisch are executable in the next year.
--Net profit jumps to 110.33 million as against Rs 1.64 million in the corresponding quarter of previous year.
--The company has reported an EPS of Rs 1.09 for the 1st quarter as against an EPS of Rs. 0.02 in the corresponding quarter of the previous year.
--Net Sales and OPM of the company are expected to grow at a CAGR of 13% and 15% over 2013 to 2016E respectively.
--Revenues of Infrastructure & Construction segment increased by 20% Rs 6678.96 million in Q1FY15 as compared to Rs.5557.41 million in Q1 FY14.

VALUATION & OUTLOOK:
Earnings per share (EPS) of the company for the earnings for FY15E and FY16E are seen at Rs. 4.01 and Rs. 4.83 respectively. Price to Book value of the stock is expected to be at 0.76x and 0.71x respectively for FY15E and FY 16E.
Net Sales and Operating Profit of the company are expected to grow at a CAGR of 13% and 15% over 2013 to 2016E respectively.

CONCLUSION:
At the current market price of Rs. 50.70, the stock P/E ratio is at 11.99 x FY15E and 10.45 x FY16E respectively. And on the basis of EBITDA, the stock trades EPS of 4.2x for FY15E and estimates 5.2x for FY16E.
In view of this, we retain our Buy recommend in this script with a objective price of Rs 62 in short term outlook.
Our Services
Quick Free Trial
or call us
@ 083 0211 0055
Free Trial Form
Free Newsletter