For Free Stock Market Tips
Trial give a Missed Call at
083 0211 0055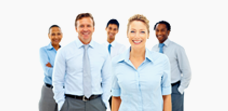 Sharetipsinfo to widen its business with Yengo
21 may, 2013.
Sharetipsinfo.com, the share market advisory company has tied up with the digital marketing company Yengo as a part of its marketing strategy. With the help of Yengo, Sharetipsinfo plans to increase its user base through an enlarged exposure.
Sharetipsinfo is a company that provides research and advice on Indian stocks and commodities. When you sign up with Sharetipsinfo, you get regular and timely updates related to Indian stock market and commodity market on Yahoo messenger and mobile phone.

Sharetipsinfo comprises of a team of analysts who deal and study stocks and commodities on a minute to minute basis. Sharetipsinfo provides valuable trading tips whether the market is bullish or bearish.
Sharetipsinfo is India's leading stock market tip providers. The motto of this advisory company is to help people with their investments in the share market with minimum risk. Experts at Sharetipsinfo give information which users can use to get good returns on the money invested. Sharetipsinfo offers flexi packages for their services.

Sharetipsinfo endeavours to get their clients fully involved in participating in the stock market with their own needs and situations as drivers. The clients are handed information that will get them to take charge of their finances for their long and short term goals.
At Sharetipsinfo, users can make use of a platform which has the latest and updated share market news. There is also space for investors and traders to have a lively discussion and to put across their views. Sharetipsinfo have live stock market commentary section to keep stock traders updated with the market information. Sharetipsinfo also supplies strategies that clients can use for buying and selling shares with the aim of running into low risk but getting high returns.

Sharetipsinfo advises its clients to follow their advice strictly and to trade keeping in mind the stop loss. Sharetipsinfo also gives a free trail before you sign in.

Sharetipsinfo has a basket of packages for trading in shares and commodities- Cash package, Future package, Nifty package,Options packages, Commodity package, Bullion and Base metallic package, NCDEX package, Diamond package, Broker Special package, Future Bonanza and Commodity Bonanza. Clients pick up a package which depends on their interest and requirements. Sharetipsinfo even offers discounts to clients who pick up more than one package. Being innovative Sharetipsinfo makes it sure to launch regularly new services to help investors and traders.

Sharetipsinfo has an updated web page giving details of the past recommendations. Sharetipsinfo makes it convenient for its clients to make payments. Clients can pay by cheque, online transfer, credit card and even by cash.
Sharetipsinfo has decided to give its user base a boost and has tied up with Yengo, an online advertising service.  Yengo, founded in 2010, offers unique information services.

Yengo are pioneers in advertising techniques with the sole aim of furthering businesses. Yengo comes up with appealing and interesting advertisement or news articles to lure visitors who are then led to their partner's sites based on the  interest, location and time specified by the partners.

With 9,229 partners spanning the universe, Yengo prides itself in having millions of visitors, with varied interests, thronging their sites. Unusual and interesting advertisements make sure traffic flows in constantly.
Yengo aims at giving satisfactory services to its partners keeping their interest topmost. Yengo take up client's inputs and customize a package as per the client's budget. Yengo ensures on giving its clients full control over the content that is to be displayed on the client's site.

Yengo offers services at great prices. With Yengo's unique advertising style, costs of advertising comes down by almost 75%.  Publishers can sign up  with Yengo and benefit with a website that brings in revenue by visitors who are  lured by its attractive content.

Yengo provides content that is customized to the business requirements of their partners. Yengo goes beyond other advertising companies; it is the preferred choice with producers, brands and agencies. Yengo makes it possible to help their partners connect with millions across the globe.

The testimonials say it all- they boast of affordable rates, great team, attractive content, and efficient service. Yengo ensures wide publicity and traffic for its partners.

Sharetipsinfo has picked up Yengo, the digital marketing company in a bid to further its business. With Yengo's unfailing support, Sharetipsinfo will be able to offer its advisory services to a wider base spread across the globe.   
Our Services
Quick Free Trial give us a missed call at
@ 083 0211 0055
Free Trial Form
Free Newsletter
Quick Free Trial give us a missed call at @ 083 0211 0055