For Free Stock Market Tips
Trial give a Missed Call at
083 0211 0055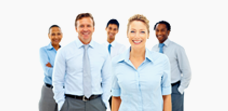 Scams in MCX
Click here to Enjoy Live SHARE MARKET Commentary and for NSE & MCX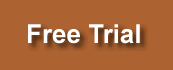 Scams that rocked the commodity market
It's been more than a year since the NSEL scam broke out and created havoc in an industry that was trusted my multitude of investors are safe and reliable. The scam gulped an enormous Rs. 5600 crore, close to a billion and destroyed the lives of investors who were trading through it. The NSEL scam was carried out with precise planning and systematic perpetuation that succeeded in evading the notice of auditors as well as top honchos of the commodity exchanges. NSEL was a company that was jointly promoted by NAFED and Financial Technologies India Limited. The fraud came to public view when National Spot Exchange failed in keeping up its payment commitments to investors who entered into pair contracts dated after July 31st 2013.

The fraud was carried out by creating investments in the name of commodities, stocks of which did not actually exist. The transactions were only carried out through paper and were a complete hoax since the beginning. The fraud trapped close to 15000 investors as well as public enterprises like PEC and MMTC who found the folly only when their payment obligations came out to be based on non-existent assets. The funds generated from the fraud were provided to more than 24 investors. Among them is a company named NK Protein Ltd. owned and managed by a close relative of a former chairman of NSEL. The fraud revealed how vulnerable and faulty the Indian system of conducting commodity trading was.

The Economic Offences Wings of Mumbai is on the works of investigating these scams in MCX that has hurt investor sentiments badly also plummeting investments in the commodity to a large extent. Further, the scam has also resulted in heavy loss of tax revenue to the state authorities as it is estimated that a large portion of the fraudulent transactions were unaccounted for and were made up using window dressing of accounts. Similar scam in MCX although of a minor scale was also traced in Kucha Mahajani near Chandini Chowk. The scam involved the conscious participation of more than 2,000 businessmen who evaded taxes and duties applicable on transactions causing loss to the exchequer to the tune of Rs 84 crore.
The fraud involved placing of bets on various commodities that were transacted through MCX. However, these transactions were carried out beyond the purview of the commodity exchange in order to evade taxes to be paid. Approximately Rs. 30 crore of investment was gambled away in this manner causing a stain the stock exchange's practices. Gold, Silver and copper metals were the commodities that were used for placing the alleged bets. The fraud brought to light an existing loophole in the exchange's trade practices which was later plugged with improvisations in trade terms and conditions.
Our Services
Quick Free Trial give us a missed call at
@ 083 0211 0055
Free Trial Form
Free Newsletter
Quick Free Trial give us a missed call at @ 083 0211 0055