For Free Stock Market Tips
Trial give a Missed Call at
083 0211 0055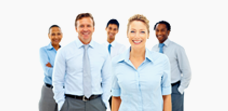 Shapretipsinfo's acquisition of Propertymesh
Tuesday, September 24, 2013 11:38 AM IST
Shapretipsinfo Acquisition of Propertymesh will Boost Investment Opportunities in the Real Estate Sector
Sharetipsinfo, the leading company that provide Indian stock market and commodity trading tips has recently acquired Propertymesh, which is India's fastest growing exclusive property portal. The acquisition of Propertymesh by Sharetipsinfo comes in the wake of the ambitious business expansion plans set in motion by the company.

By taking Propertymesh under its wings, Sharetipsinfo aims to provide valuable investment tips to the investors in the real estate sector and boost the investment opportunities. Founder of Sharetipsinfo, Mr. Rishi Sakhuja, who was present at the acquisition meet said, "Acquiring Propertymesh will boost the revenue by multiple folds." He further added, "It is a pity that many investors are stuck in wrong real estate projects and are losing huge money. Our recent addition to our kitty (Propertymesh) will help real estate investors to invest in the right project. We follow certain guidelines which are included towards investors profit and we will never compromise on it by adding low reputed projects."

While the founder spoke enthusiastically about the acquisitions, he did not disclose any details about the amount for which Sharetipsinfo acquired Propertymesh. "I am quite excited with the latest achievement of the company and I think it is the right move at the right time." Mr. Vivek Joshi, Operations Manager at Sharetipsinfo, said. He further quipped, "Apart from stock market real estate sector is gaining major popularity."

While the delegation members from the Sharetipsinfo were all excited about the company's progress and the acquisition, the founder of Propertymesh, Mr. Thakur too was happy about the acquisition. "The acquisition will enhance the market share of both Sharetipsinfo and propertymesh as sharetipsinfo enjoys good reputation with big investors looking for investment.", he said.
Propertymesh is one of the leading property portals in India that provides one stop solution for all kinds of real estate needs of the people across India. The site has been a boon for people looking to buy, sell, rent or lease properties in India.  The portal allows the property buyers and sellers to post their exact requirement on site and connect with other who are looking for a similar property. The culmination of the two leading and renowned companies is sure to boost the investment opportunities in the real estate sector.
Media contact details
Akash Monga, Manager,
Sharetipsinfo.com,
+91 (129) 4192100 / +91 9899057156,
contact@sharetipsinfo.com

Our Services
Quick Free Trial give us a missed call at
@ 083 0211 0055
Free Trial Form
Free Newsletter
Quick Free Trial give us a missed call at @ 083 0211 0055