For Free Stock Market Tips
Trial give a Missed Call at
083 0211 0055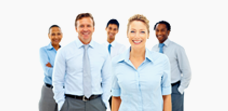 Sharetipsinfo expanding its foot in Thailand

Source: Sharetipsinfo.com
26th August, 2014, 11:38AM IST (6:08AM GMT)
Sharetipsinfo enters Thailand in anticipation of securing a slice of the growing securities market
Faridabad, Haryana, India
Sharetipsinfo is one of the leading Indian companies in share trading and commodity trading industry that has been rapidly growing since its inception. The company has been constantly prying to launch itself into the wider Asian market where stock exchanges are reporting a surge in stock prices on a consistent basis.

Stock markets all over the world experience great volatility and uncertainty throughout the year. It is not possible for an amateur investor to make accurate or risk free investments without proper guidance. Sharetipsinfo has been engaged in the business of providing share tips and stock market investment management services for more than a decade. The brand is leader in the industry in the Indian stock market circles and is a synonym for trust, reliability and high efficiency.
Asian markets although do not depict the same business levels as Indian stock markets are more or less similar in pattern and functioning. Further, every stock market in the world requires intermediaries who can help investors make wise investment decisions in order to avoid financial blunders.

Thailand has been displaying economic prosperity since the dawn of the twentieth century. The Asian country player has become a centre of manufacturing and service oriented industries generating huge amounts of national wealth. The Thailand national Stock exchange SET has been functional in controlling the investment business in the country. However, a lack has been felt for investment guidance training services that will enable new investor and trading houses to make the right choice of stocks that will grow and flourish with the economy.

With a view to take advantage of the business opportunity and to widen its geographical positioning, Sharetipsinfo is setting up its foot in Thailand. The company is in the works of registering its company as per Thailand business law practices. Once incorporated and authorized for business the company will start rendering its expert services to Thailand investors.

Rishi Sakhuja Founder of Sharetipsinfo said we have already chosen a location for its Thailand business in a prime locality and we will be operating from Liberty Tower Thonglor, Bangkok. The new office will have quick access to transport systems and will also be easily approachable from all parts of Bangkok. All modern communication systems will also be established in order to ensure uninterrupted synching with stock market performance and stock movements. Like in Indian operation again our in Thailand our priority will be to deliver quality so as in the best interest of stock traders and investors.

Sharetipsinfo will soon start recruiting domestic employees who can function from its local office of rendering stock market related services. The company will also start setting up diverse investment relationship services once the legal formalities of company formation and incorporation are completed. The same is expected to happen before September end.
About
Sharetipsinfo is a leading stock market consultancy firm that helps investors and traders to make logical share trading decisions based on current stock movements. The company offers its services on various platforms of investment trading like equities, derivatives, Nifty, commodities, future, options, etc.

Contact:
Address:
Akash Monga, Manager, Sharetipsinfo.com,
Contact: +91 (129) 4018445 / +91 9899057156,
E-mail: contact@sharetipsinfo.com
FB: https://www.facebook.com/Sharetipsinfo
Linkedin: http://www.linkedin.com/company/sharetipsinfo
Our Services
Quick Free Trial give us a missed call at
@ 083 0211 0055
Free Trial Form
Free Newsletter
Quick Free Trial give us a missed call at @ 083 0211 0055