For Free Stock Market Tips
Trial give a Missed Call at
083 0211 0055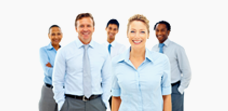 Step by Step guide for starting stock market trading
Click here to Enjoy Live SHARE MARKET Commentary and for NSE & MCX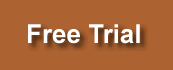 The stock market has long been a popular investment opportunity for individuals looking to grow their wealth over time. If you're interested in getting started with stock market trading, here is a step-by-step guide to help you navigate the process:
Step 1: Educate Yourself
The first step in starting stock market trading is to educate yourself about the market and how it works. Take the time to read books, articles, and blogs about stock market investing. Familiarize yourself with basic terms such as stocks, dividends, and portfolio diversification.
Step 2: Choose a Brokerage Firm
To start trading stocks, you will need to open an account with a brokerage firm. There are many online brokerage firms available that offer low fees and user-friendly platforms. Do your research and choose a firm that suits your trading needs.
Step 3: Fund Your Account
After you have chosen a brokerage firm, you will need to fund your account. This can be done by transferring money from your bank account or by using a credit card. Most brokerage firms require a minimum deposit to get started, so be sure to check their requirements before opening an account.
Step 4: Research and Choose Stocks to Buy
Before you start buying stocks, you will need to research the market and choose which stocks to invest in. There are many different approaches to stock picking, including fundamental analysis and technical analysis. Some investors choose to invest in individual stocks, while others prefer to invest in exchange-traded funds (ETFs) or mutual funds.
Step 5: Place Your First Trade
Once you have chosen the stocks you want to invest in, it's time to place your first trade. This can be done through your brokerage firm's trading platform. Be sure to enter the correct ticker symbol and the number of shares you want to buy. You can also set limit orders, which allow you to buy or sell stocks at a specific price.
Step 6: Monitor Your Portfolio
After you have placed your first trade, it's important to monitor your portfolio regularly. Keep track of your investments and stay up to date on market news and trends. You may need to adjust your portfolio over time to reflect changes in the market or your personal investment goals.

In conclusion, starting stock market trading can be a rewarding investment opportunity if done correctly. By educating yourself, choosing a reputable brokerage firm, researching and choosing stocks to buy, placing your first trade, and monitoring your portfolio, you can get started on your journey to building wealth through the stock market. Remember, investing in the stock market involves risk, so be sure to do your research and invest wisely.
Download Sharetipsinfo APP for Stock Market Tips and Commodity Tips
Click here for Indian stock market tips
Our Services
Quick Free Trial give us a missed call at
@ 083 0211 0055
Free Trial Form
Free Newsletter
Quick Free Trial give us a missed call at @ 083 0211 0055