For Free Stock Market Tips
Trial give a Missed Call at
083 0211 0055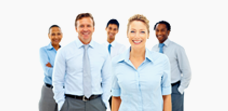 STOCK MARKET FRANCHISE BUSINESS OPPORTUNITY
Gone are those days when taking franchise of stock market Sub-Broker was lucrative.
Era of Stock market Advisory is here and is likely to stay for decade. Join the race and Encash this great opportunity to become part of Sharetipsinfo.
Interested, Check Your Eligibility Now:
·  Any Individual (Indian or NRI) Can Apply
·  Minimum 18 Year Old
·  If you are not related to Financial Field, Don't Worry. This is Not Required
·  Most Welcomes for Professional Working in Financial Field, Broker, Sub-Broker, Mutual Fund Agent, Insurance Agents, Equity Dealer.
·  Lucrative Office and Sufficient Space
·  Minimum 8 Employees to be Hire by You
·  Computers, Laptop and Telephone Connections
·  In short, All Expenses of Your Office burn by You.
Let's Talk About Your Benefits Now:
60% of the total turnover generate by your branch will be all yours. Yes, you heard it right, Its not 10%-20% but lucrative giant 60%.
Say for an example if your branch brings in 100 Clients in a month. Let's say average paid amount is Rs.10,000, Total revenue generated is Rs.10,00,000. Now Your payout will be Rs.6,00,000.(Not included taxes and all)
We have taken an example of 100 clients though it's a small figure and can go upto any as per your team performance.
Data will also be provided by us.
Regular trainings sessions will be conducted by our trainers on your locations.
Regular additional incentives will be provided by us to the branches.
Your income doesn't stops at just brining in new clients; You will also get benefits on renewals, additional packages, bigger services etc.
All conversion, renewals etc will be counted, so earning will not be restricted to fresh client but will be there on renewals also.
Our Range Of Products
When  you work with us, You are not only our channel partner but is the part of Sharetipsinfo family. You can sell all the products listed at SERVICES
What Actually You Have To Do?
It's simple just cash in the brand of Sharetipsinfo, which is SEBI registered, ISO certified and is operating since Jan 2006.
Main work is to increase the market share of the Sharetipsinfo by increasing number of subscribers.
Why Sharetipsinfo:
Sharetipsinfo is a big well established brand in the field of Stock market advisory. We are SEBI registered, ISO certified and enjoy all other legalities.
We have our own proprietary CRM's and Software's.
We have a team of trainers to train  your staff
and much much much more.......
 Process to become Stock Market Franchise/Channel Partner:
Start Your Setup (Office, Employees etc)
We will do proper inspection
Complete legal documentation formalities
If you have Query call us at 9891655316 or drop us an email
That's All!!! Yes That's sit, You are ready to be your own boss.
Just give your 100% in work and we are sure you will earn much more than your expectations with us.
Our Services
Quick Free Trial give us a missed call at
@ 083 0211 0055
Free Trial Form
Free Newsletter
Quick Free Trial give us a missed call at @ 083 0211 0055