For Free Stock Market Tips
Trial give a Missed Call at
083 0211 0055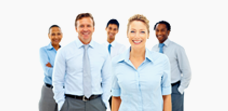 10 Rules for stopping losses in Stock market
Click here to Enjoy Live SHARE MARKET Commentary and for NSE & MCX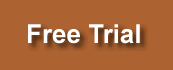 1. Don't break your rules
You made them for tough situations, just like the one you are probably in right now.
2. Don't try to get even
Trading in Indian stock market is never a game of catch – up .Every position must stand on its merits .Take your loss with composure and take the next trade with absolute discipline.
3. Don't trade over your head
If your last name isn't Buffett or jhujhunwala, don't trade like them .Concentrate on playing the game well and don't worry about making money.
4. Don't seek the Holy Grail rely on experts
There is no secret trading formula, other than solid risk management .So stop looking for it.
5. Don't forget your discipline
Learning the basics is easy. Most traders fail due to a lack of discipline, not a lack of knowledge .
6. Don't chase the crowd
Listen to the beat of your own drummer .By the time crowd acts, you are probably too late…or it's too early.
7. Don't ignore the warning signs
Big losses rarely come without warning .Don't waits for a life boat to abandon a sinking ship.
8. Don't forget the plan
Remember the reasons you look the trade in the first place, and don't get blinded by volatility.
9. Don't confuse execution with opportunity
Overpriced software won't help you trade like a pro .Pretty colors and flashing lights make you a faster trader, not a better one.
10. Don't think its entertainment
Trading should be boring most of the time, just like the real job you have right now.
TO Know About our Packages Click here
Click here for Indian stock market tips
For more articles click here
Our Services
Quick Free Trial give us a missed call at
@ 083 0211 0055
Free Trial Form
Free Newsletter
Quick Free Trial give us a missed call at @ 083 0211 0055