For Free Stock Market Tips
Trial give a Missed Call at
083 0211 0055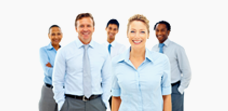 How To Invest In Stock Market
Click here to Enjoy Live SHARE MARKET Commentary and for NSE & MCX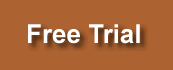 The stock market is an enticing business, which has the power to attract people in a very succinct manner. The investors often get trapped with its changing patterns and moods. But before getting into this complex but challenging game of buying and selling, it is very important to understand what exactly Stock Market is and how to initiate trading in stock market. Fist of all, you must know what unerringly it means when you talk of stocks. The number of shares deciphered by a company for public participation through trading is called stocks. On purchasing share, you become a member of that company. Mostly the companies declare two forms of shares - common shares and preferred shares. Where preferred shareholders are bound to get certain dividends unlike common shareholders.
Opening a brokerage or a demat account is the first step to make an investment in the stock exchange. There are several websites that can help you in this procedure. After this a quality research is required to decide on what to buy. And at this point you must seek assistance. You may hire a full time stock market consultant who can guide you on various investment ideas and plan reports regarding investments. Another option is of a discount broker who will simple implement on your orders. The discount brokers are comparatively less expensive, and perfect selection for investors who are familiar with the work strategy of the stock market. Second most frequently used way of investment is direct investment plans of the companies. These are direct associate dealings with the company, where you save yourself from extra expense of commission. Investors who have made up their minds with which company to invest in can opt for this method. You just have gather information about the company's running direct investment plans and rate of the shares to choose on how many you can pay for.
You may also invest on following the concept of dividend reinvestment plan or popularly known as DRIP. This is the second optional choice for companies with no set of direct investment Plans. The only condition with this sort of investment is that you must procure at least one share of the company. Once a shareholder, you get entitled to buy fraction shares and create your portfolio on your own. Other than these ways and useful guidelines, you need assistance regarding why to invest, where to invest and how much to be invested in total contrast to the time management. Do not forget that Stock Exchange is a fervently active sort of marketing that demands a lot to for big fruitful results.
To Know About our Packages Click here
Click here for Indian stock market tips
Our Services
Quick Free Trial give us a missed call at
@ 083 0211 0055
Free Trial Form
Free Newsletter
Quick Free Trial give us a missed call at @ 083 0211 0055