For Free Stock Market Tips
Trial give a Missed Call at
083 0211 0055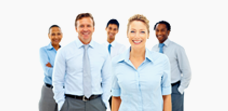 The basics of trading in Indian stock markets
Click here to Enjoy Live SHARE MARKET Commentary and for NSE & MCX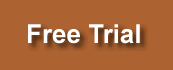 Where should I get the right source of information?
The basics of trading in Indian stock markets
Are you someone who runs away from the business of share trading just because it is so complex and intimidating? Well, it is time to put an end to such scary thoughts as we have compiled what should be the best of Indian stock market basics that will help you get a grip of the business. These tips will not make you a millionaire overnight, but at least they will help you gain a competitive advantage over those who are not into share trading. Stock trading is equally fun and interesting. It almost a science without proper laid down principles. But there are certain golden rules of stock trading that every investor follows religiously.
Pick your stocks with caution: the problem with most newbie investors is that they forget the fact that not all shares are worth investing in. all that glitters in not gold in the share market. Stock should be carefully handpicked after considering their past performance, future prospects and profit yielding capacity. Do no indulge in buying and selling too many stocks at a time until you gain considerable experience in the trade.
Know your risk capacity: Before buying shares when their prices are low or sticking to buying of shares of blue chip companies is not a perfect solution to avoid losses in the share market. It is very necessary to evaluate your risk capacity. Risk in share trading is the amount of money that you can forego even if the entire stock crashes overnight. Hence, do a thorough evaluation of how much money you can invest in each stock or portfolio before signing on the dotted line.
Understand the character of Indian stock markets: The Indian stock market is very dynamic and spontaneous. It does not have stable character and keeps changing randomly based on international economic conditions and financial policies. The existing political condition and taxation policies also contribute to its volatility. Hence, in case you the stocks that you hold experience a drop in prices do not panic as this could be short term market conditions that would reverse once the economic conditions turn favorable.
Devising an investment strategy: one of the major points in Indian stock market basics is that every investor should design and plan a financial strategy. A strategy is a plan with extensive calculations and financial goals. The strategy should list down how much you intend to invest within a year or a period of five years, how much you intend to earn short-term and from long-term investments, your risk protection plans, etc.
Safeguarding against scams: Indian stock markets are one of the most infamous sources of financial scams. It is essential to protect oneself from scams by securing investments with proper risk negating procedures. Indian stock market basics provided by experts will help in protecting yourself from scams to a certain extent. However, in the Indian stock market there is no substitute to proper research and logical planning.
Our Services
Quick Free Trial give us a missed call at
@ 083 0211 0055
Free Trial Form
Free Newsletter
Quick Free Trial give us a missed call at @ 083 0211 0055