For Free Stock Market Tips
Trial give a Missed Call at
083 0211 0055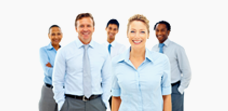 Impact of FII on Stock Market And Impact Of Hot News On Indian Stock Market
Click here to Enjoy Live SHARE MARKET Commentary and for NSE & MCX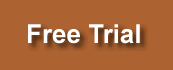 Impact Of FII On Stock Market
Investors always dream high of getting good returns from the market. This is the reason why the number of investors has increased from day to day. Now let us see what is the impact of FII on stock market? We will also see more about FII and a basic history of FII. You should remember that you need to be very practical if you wish to invest in the Indian stock market.
What is exactly FII?
So have you ever come across the concept of FII? Well FII means called Foreign Institutional Investors. So let us see what exactly is FII. This term is commonly used in India. It refers to outside companies that invest in the financial markets of India. One needs to register with the Securities & Exchange Board of India (SEBI) to participate in the market. Now coming to one of the major market regulations pertaining to FIIs, it involves placing limits on FII ownership in Indian companies. They also actually evaluate the shares and deposits in a portfolio.
In order to invest in the stock market, it is very necessary that you have a good idea of different concepts like NSE, BSE…etc. There are Institutional investors that include hedge funds, insurance companies, pension funds and mutual funds. According to research there are 1484 FIIs and 38 foreign brokers registered to Securities & Exchange Board of India (SEBI.) There are times when we come to know that whenever there is a rise in market, it is due to foreign investors' money and also a decline in market. This is termed as withdrawal of money from FIIs.
Get a good professional broker
You should get a good broker if you wish to get good money from the stocks that you have invested. When you come to know that there are more investments by FII, it indicates that investors are confident in the share market.
So, there is an impact of FII on stock market. So, when you think of going for FII then you should make sure that the stocks you have chosen will definitely yield good results.
Impact Of Hot News On Indian Stock Market
Have you seen people turning on their TV to have a look at the sensex in the market? Now have you ever thought what would be the impact of hot news on Indian stock market? Now let us have a look at it and also look at the different aspects of the Indian stock market.
Never Predict About The Market
The worst thing that most investors do is that they predict the market, for example whether the market would rise or fall the next day. Another blunder they commit is that they invest in stocks without having any prior knowledge of the company. They do not go for professional help about the stock market and they end up losing all their hard earned money. Another thing they do is they never make a survey of the market before they invest in companies. This is a dangerous issue which needs to be taken care of by the investors.
Never Panic
When people get the news that the market has slashed, then they panic and feel that they have lost everything in life. There is always an ups and downs in the market and you should be ready to face the reality. Do not forget that nobody can become rich overnight. You need some time to get to know about the market and unless you have patience you cannot succeed in anything. So try to have some patience and do not panic. Different people have got different perceptions about the market. There are some investors who go for day trading for their short-term investments. But there are some investors who are of the view that this type of trading is very risky.
You might have heard of people who get cardiac arrest after they come to know that they have lost a huge money in the market. So, this should be avoided and ignorance about the market should be avoided as well. So, you have come to know the impact of hot news on Indian stock market and you should never forget to consult a good broker so that you do not fall prey to the market.
Our Services
Quick Free Trial give us a missed call at
@ 083 0211 0055
Free Trial Form
Free Newsletter
Quick Free Trial give us a missed call at @ 083 0211 0055