For Free Stock Market Tips
Trial give a Missed Call at
083 0211 0055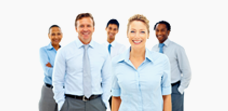 What Does it Take to be a Good Trader?
Click here to Enjoy Live SHARE MARKET Commentary and for NSE & MCX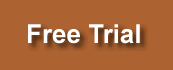 These days one of the hottest markets to work in is Forex trading and everyone who wants more income, money manager and investors are working the markets. However, this type of work requires plenty of experience, risk management and time before you can become one of the top, or even a good trader. You should ensure that you have a style when it comes to trading, so make sure that you are ready to take a few risks, but now which ones you should watch out for and how to make it to the highest levels.
Control of Feelings
When it comes to being a trader, the first thing that any good one knows is that they must be in full control of their feelings. Not only that, but you should be able to control how you react to losses, market reactions, your behavior and your feelings, which will help you to become the best you can be. You need to always be ready to lose some money at some point so that you can learn to not be extremely hesitant when it comes to the market or very greedy. Remember, balance is what you are striving to achieve along with the ability to control your feelings. This will help you to become a better trader, especially as you achieve the high points and the low points, which might make you feel like you should get out of the game.
Understanding Charts
Another thing that you need to realize is that you will be working with charts that you should compare to your partners and some of them you will face regularly. You should ensure that you can understand how the USD and EUR reacts, while the the USD and AUD will have a much different reaction. Each of the charts will have different levels of volatility and manners for reactions, so make sure to watch them for some time.
You need to understand these and figure out how they will react to different types of news so that you can make the best out of your money. Start out by comparing the charts on a normal day and then compare them on bad days and very good days or those days when major events happen, so that you can try to understand them. This can be hard, but if you work hard to interpret them, then you will be able to understand the entire market better.
Types of Traders
There are a wide variety of people who are into forex trading, which is why you should be aware of the various types. Here are some of the most common ones, including:
Day traders are those who enter and exit the market on the same day

Scalpers are a sub-category of the many day traders that attempt to get in and out of the market very quickly and do this all day.

Swing traders are those who trade in the area of medium terms. Their trades could take a long time to see the desired profit, such as a day, week or a month, but they keep pushing on.

Position traders are the ones who are doing the trades over longer period of times. They normally take up positions until they find their desirable level, which can take up a few months of time.
All of these types of traders work for others, but you should ensure that you are finding the one that works for you. However, no matter how you work hard to trade, if you can't keep your emotions under control, then you won't be able to succeed.
You need to know exactly how you can become a good trader and it isn't just something that happens overnight. Hard work is required and you would need to be able to master your feelings from the start so that you can get back into the game after a hard loss or so that you don't take high risks if you win big. You should also ensure that you are aware of the types of traders that there are and figure out just which one is the best type for you, whether it is a day, scalper, swing or position traders.
Get 90% Accurate FOREX SIGNALS NOW
For more articles click here
Our Services
Quick Free Trial give us a missed call at
@ 083 0211 0055
Free Trial Form
Free Newsletter
Quick Free Trial give us a missed call at @ 083 0211 0055