For Free Stock Market Tips
Trial give a Missed Call at
083 0211 0055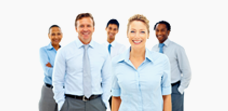 Why Leaving Your Trading Account Idle is the Worst Idea
Click here to Enjoy Live SHARE MARKET Commentary and for NSE & MCX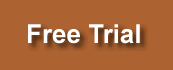 Why Leaving Your Trading Account Idle the Worst Idea
Urgency is one of the most crucial pieces that you need to have when it comes to playing with commodities and stocks. If you are keeping an eye on the fluctuating market, then you can make plenty of money within a few hours, but this can only be done if you have a trading account. This is the location where you would keep your funds and that would make trading simple and the transactions completed quickly. You should ensure that you always have an active one that has funds in it so that you can get your trades done.
Charges
Typically whatever trading account you pick will have charges, which might be on a monthly or even a yearly basis. If you have an account, but it is just laying dormant, then you are paying the fees to the company for no good reason. They will still charge you even if you aren't actively trading or selling commodities, bonds or stocks. You simply need to make a few trades every now and then to ensure that you are getting your moneys worth. However, make sure to check out those options that don't include fees if you do a certain amount of trade every year.
Reactivation
Your trading account might become inactive if you haven't done any trades or purchases in a certain time period. This period varies based on the broker than you choose to use and if this happens, then you have to deal with reactivating the account all over again. If you have to reactive it, then you might need to give some more documents to the company, especially if some have expired like your identification proof and more. They might even charge you a fee to reactive the account, so keep it active.
Cutting Losses
More often than not people purchase various stocks and then hold on to them and then forget they are even there. The rational that comes along with this method is that they will end up making more funds if they simply hold on to the stocks over time, but this isn't always true. You should always ensure that you are monitoring the prices of your stocks so that if the prices start to tumble you can sell them. This will help prevent you from suffering huge losses that you might be able to avoid in other ways.
IPOs
IPOs or initial public offerings are another reason that all investors should be alert at all times. This is when everyone is excited over getting some of the new stock and this is when the traders think that they can make quick money. One of the underlying beliefs around this type of sale is that you can purchase the stocks in the IPO at an affordable rate and then sell them off at a much higher rate when the company is finally listed with the stock market. Make sure to keep a lookout for these opportunities.
Faster Person First
When it comes to buying or selling stocks on the stock market it is always based on who is faster. If you see something that you want to purchase that has a good price, then you should make sure that you get it done quickly. However, this might not be possible if you don't already have the trading account, so ensure that you have one set up. Don't miss out on some of the best deals because you haven't set up your own trading account with the required documents, funds and more to earn money and sell your old stocks.
You should always make sure that you know why you should have a trading account and why it is important that it stays active. If you are paying a yearly fee for the account, then you should make sure that you are using it or otherwise you are simply paying money for something that you aren't using. Also, you should ensure that it remains active and that you trade or sell some of your stocks on a regular basis to avoid it being deactivated. Most often the people who have the quickest fingers are the ones who get all of the best deals, so make sure that you aren't missing out on them because you don't have an account.
Get 90% Accurate FOREX SIGNALS NOW
For more articles click here
Our Services
Quick Free Trial give us a missed call at
@ 083 0211 0055
Free Trial Form
Free Newsletter
Quick Free Trial give us a missed call at @ 083 0211 0055