For Free Stock Market Tips
Trial give a Missed Call at
083 0211 0055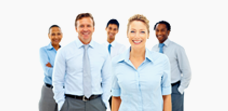 Share market tips for beginners
Click here to Enjoy Live SHARE MARKET Commentary and for NSE & MCX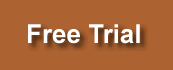 The basic share market tips for beginners
A share is basically a share in the share capital of a company. Any individual who holds the share of a company is its shareholder. Shareholders are literally the owners of the company although they do not have direct claim on the assets of the company. They are entitled to share of profits in the form of dividends earned by the company from its operations. Only individuals who hold the company's shares at the time of dividend declaration of the company are entitled to dividends. There is no assurance given by the company for fixed dividends to be paid. in other words shareholders will be paid dividends only when the company has disposable surplus after taxes, reserves and all statutory deductions.

Share trading is the business of buying and selling shares in stock exchanges. Stock exchanges are market places where various types of securities pertaining to listed companies are bought and sold. Only listed stocks are traded in stock exchanges. Listed stocks refer to the stocks of public limited companies that are registered with the Registrar of Indian Companies.
The most common type of securities traded in a stock exchange floor includes equity shares, preference shares and debentures. In addition there are separate trading platforms for commodities, derivatives, options, futures, etc. Depending on the funds available for investment and risk capacity each individual can invest money in various securities which suit their financial goals.

Share trading is a speculative business. It is not a gamble or an auction. The business takes place based on accurate and reliable business news about company turnovers and profit declarations which gives returns to investors in the form of dividend, interest, capital appreciation, etc. Share trading is possibly the best way for wealth maximization. However, it carried with it significant risk which if not considered and prepared for can spell doom for investors and wipe away all their investments. Share market tips for beginners are a great way of getting acquainted with the business in which complex jargons rule the day.

There is no single method or process of earning returns from share trading. Making profits in share trading requires a great deal of practical knowledge and technical expertise which comes only with time and practice of the basics. The basic trait an investor should have is to understand the logic of Indian businesses and how it would react to various international and domestic economic conditions. Every investor should have a basic understanding of the current economical condition, inflation rates, foreign trade policies, taxation rules, etc. which will help them judge a stock or security better in terms of its returns.
Share market tips for beginners largely consist of such information and news that investors can make use of in their daily trading activities. Moreover there are also financial blogs, newspapers and online resources where real time updates about Sensex and other stock exchange related indices are provided free of cost. It is even possible for investors to obtain share trading tips through e-mail or sms.
Our Services
Quick Free Trial give us a missed call at
@ 083 0211 0055
Free Trial Form
Free Newsletter
Quick Free Trial give us a missed call at @ 083 0211 0055