For Free Stock Market Tips
Trial give a Missed Call at
083 0211 0055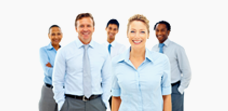 Is it the Right Time to Start Forex Trading?
Click here to Enjoy Live SHARE MARKET Commentary and for NSE & MCX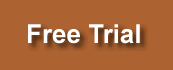 There are plenty of events that would help to dictate whether or not it is the right time for you to start trading in the forex market. Some of the events that are happening have created some ideal situations for some, while others are experiencing losses, so you should make sure to check out the trends. Forex trading is heavily dependent on the events that are occurring all over the world and when the events are more dramatic, then the potential for profits is higher. You should make sure that you are aware of when you should start and here are some tips to know when the time is right.
Understanding the Market
One of the things that you should do before you start trading on the forex market is understand how it works. You need to know that there are pairs when it comes to currencies, including GBP and USD and they are normally traded against one another. This means that if you are investing in the marketing using USD and the exchange rate between the currencies rises in favor of the USD, then you will stand to make a good profit. However, if it goes the opposite direction and is in favor of the GBP, then there is the possibility of sustaining a loss. Understanding how the trading works isn't all that hard, but you need to understand it completely if you want to have a profitable trade.
Cause and Effect
You need to understand that cause and effect have a major influence on the forex market, so you need to keep an eye on all of the latest international new stores, especially in the areas of economics and politics. If one country is undergoing some economic or political problems, then that currency is more than likely to see some negative effects when it comes to the strength. This happens all of the time, so make sure that you are keeping an eye on the news for the countries whose currency you are trading in since there are some events that will help you to make a tidy profit. These are, however, extremely hard to predict, so many traders instead track as well as invest in those currencies that have shown to steadily improve over longer periods of times, which means a lower level of capital risk.
Setting the Background for Success
You are the one who can set your background for success in the market, so you should make sure that you are both organized and conscientious. This will help you to bring in the profit that you want and you need to set up some refreshing news feeds using websites that you check often or social media sites. This will give you the required information so you can form an overview and opinion of the trends that are crucial in the market at any time. You can also create a calendar that would have all of the major events highlighted that might affect your chosen markets, but also make sure to watch the markets themselves.
Rules
You also need to have some rules put in place before you even start trading to ensure that you are not losing more than you can afford. You need to make decisions regarding the amount that you are going to trade, on what markets and how long you are going to keep the trading position open. These are all major factors that would affect and create your marketing strategy, which is something that all traders have. Make sure that you are following these rules strictly since if you don't, then you are likely to lose more than you can afford.
It is hard to always know when it is the right time to get into the market of forex, but you should make sure that you are aware of the important things to look for. You need to have an understanding of the market and how it works, including which currencies are traded in pairs. You also should be watching the market and keep yourself informed about what is happening in the world so that you can capitalize on the ongoing incidents all over the world, which would allow you to make a profit.
.
Get 90% Accurate FOREX SIGNALS NOW
For more articles click here
Our Services
Quick Free Trial give us a missed call at
@ 083 0211 0055
Free Trial Form
Free Newsletter
Quick Free Trial give us a missed call at @ 083 0211 0055