For Free Stock Market Tips
Trial give a Missed Call at
083 0211 0055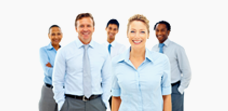 Stocks and shares tips for high returns
Click here to Enjoy Live SHARE MARKET Commentary and for NSE & MCX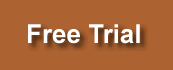 Simple stock and shares tips for a fruitful investment career
Stock trading promises great riches and fortunes for those who have the will to conduct research and gain in depth knowledge. For budding investors diving into the stock market might feel like a swim in the rough sea. Basic questions like how much to invest, which stocks to invest and at what time to invest can confuse an investor very much. The most common practice among investors is to follow the crowd and invest in shares that are topping the charts in the recent periods. However, this is a suicidal practice since these shares could have probably achieved growth due to short-term market corrections or specific economic incidents that lead to their growth.

Before investing in any stock it is essential to compare its past performance, dividend policy and future business prospects so that there is some sort of assurance for earning returns. Further, it is also necessary to understand your personal risk capacity and how much money you can afford to lose in case of transaction losses. The stock market is always plagued with unpredictable ups and downs which can cause severe losses if one is not properly prepared for. As most people know that trading in the share market is not a gamble, but a trade that requires much planning and strategy. The strategy should be formulated after considering personal financial goals, stocks and shares tips, taxation policies and choice of investments. The right selection of stocks will also provide tax shield to a certain extent.

There is no best time in the stock market to make a trade. The stock market will work only for fixed working hours beyond which the systems are shut down until opening on the next day. Hence, an investor has to make the best of the opportunities available during the working hours which usually spans from 9 AM to 3.30 PM for stocks/share market and 10 AM to 11.30 PM for commodity market  in India. The profits or losses arising from the transactions are transferred to the bank account of the investor within 48 hours usually, except when the stock exchange follows a different timeline.

Each stock exchange has its own index that defines how the trading for the day ended. The index are drawn after taking into consideration of the stock performance of various blue-chip companies based on which the index is drawn. These index points also form part of the stocks and share tips based on which investors and traders make their trading choice. Ideally stocks that have gained from the previous day will always enjoy higher demand than other stocks. Gain refers to the increase in stock price that investors are ready to pay for it apart from its face value.

However, when it comes to long-term investment decisions it is better not to follow the herd and take individual decisions based on logic and research. Analyse and ascertain the after effect that the purchase or sale will have on your portfolio. If you are a long-term trader it is wise not to sell stocks that may rise in value gradually.

Our Services
Quick Free Trial give us a missed call at
@ 083 0211 0055
Free Trial Form
Free Newsletter
Quick Free Trial give us a missed call at @ 083 0211 0055