For Free Stock Market Tips
Trial give a Missed Call at
083 0211 0055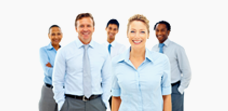 Union budget 2015 expectations report
Click here to Enjoy Live SHARE MARKET Commentary and for NSE & MCX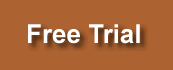 UNION BUDGET 2015 WILL BOOST THE INDIAN ECONOMY:
At the sense of the imbalance in our Central Budget is the interest bill arising out of a borrowing program that has lasted well over three decades. Readers might be shocked to note that for every Rupee spent by the Central Government, approximately one-fourth is only on interest.

As you know the Finance Ministry gears up for the presentation of Budget 2015-2016 in February, we would shortly begin witnessing a flurry of activity. The usual suspects will crawl out of their kitchen sinks into the full glare of television studios to begin their usual and outdatedsermons. Anchors, highly economical about economics, would "discuss and debate" the state of Indian economy, its problems and possible solutions.

In the process, the debate on economics will recede to the background. In this great game of self-delusion would pass as serious discussion and debates.

Understanding the Budget:    
Why this negativity even before the budgetary process has commenced?
The answer to this question is not far to seek. At the core of the imbalance in our Central Budget is the interest bill arising out of a gargantuan borrowing program that has lasted well over three decades. Readers may be shocked to note that for every Rupee spent by the Central Government, approximately one-fourth is only on interest.Further, the Budget estimates a receipt of a mere Rs 2.07 lakh crore from Excise Duty and Rs 2. 16 lakh crore from Service tax aggregating to Rs 4.23 lakh crore. To put things in perspective, the entire collection of Excise Duty and Service Tax goes on to fund our interest expenditure!

In the alternative, if there were no interest pay-outs, we could abolish the Excise Duty and Service Taxes. Imagine the fillip that this could give to our economy, notably our manufacturing sector and small business which would thrive simply in the absence of a coercive tax machinery.

The real estate sector was cheered by the recent cut in interest rates, but it was by itself not sufficient to amount to any real advantage to home buyers. The Union budget should bring a significant decrease in interest rates on home loans.The Ministry for Urban Development and Housing had made it clear that it would maintain a sharp focus on reducing home loan interest rates, and the budget will hopefully bring firm evidence of this focus.Developers, home buyers and banks are all keenly awaiting such an announcement, which would bring with it a significant revival in sentiment. Also, the budget needs to do something to bring down the cost of borrowing for developers, because raising capital for development of new projects remains a huge challenge.

The proposed Gift City or the Gujarat International Finance Tech-City project will go live in 2015-16, according to sources close to the development. The project will be part of Union Budget's announcement, added the sources. It is to be noted that land area of 886 acres is allocated towards this project while 261 acres alone will be dedicated for setting up a special economic zone.
Right Question to make:

That is not all. It may not be out of place to mention that the total debt of Central Government expected as at March 31, 2015 is Rs 62.22 lakh crore. Apart from the size one cannot complain provided the Government had created appropriate assets out of the same. Therein lies the rub and conclusive evidence of fiscal recklessness of successive Governments.

Now let us look further. The assets available with the Government as mentioned above are not depreciated to reflect their current market value. Once this exercise is carried out, the sum representing the difference between liabilities and assets would necessarily balloon.

Given the grave state of affairs, one can at best sympathise but surely not commend their approach.
Let us face it. The Union Government is on the verge of a debt trap; its finances are precarious. Years of fiscal profligacy have taken their toll. Given this paradigm, one hastens to admit that getting rid of the baggage of the past in one stroke is next to impossible. But a beginning needs to be made somewhere, sometime.

Best Stocks to buy before Union Budget 2015-2016
Sensex is at all-time high. FII inflows are at peak. Looking at ongoing economic reforms it seems market rally will continue in 2015. Union Budget is nearby and expectation from budget 2015-16 is pretty high.
Sectors which are expected to flourish post budget are Infrastructure, defense and manufacturing. Government may announce major projects for national highways, railways, rural roads, housing etc. Heavy spending on defense and renewable energy resources will be on card. Tax sops will be announced for manufacturing sector in budget.

L&T:
Target price – 1880Rs/-
L&T is first to get benefited from infrastructure projects like highway, railways and housing. Upcoming spending in defense area will also help company like L&T. L&T is outperforming since few days and likely to touch 52 week high soon. It is recommended to buy L&T stock before union budget 2015-16.

Ultratech Cement:
Target price – 3900 Rs/-
Cement sector is next beneficiary of government spending on roads and housing projects. Cement demands will grow exponentially with these projects. Stock like Ultratech cement, which has expanded capacity by 50% in last two years, is likely to lead the market. It is recommended to buy Ultratech cement with target price of 3900 Rs/-.

Maruti Suzuki:
Target price – 4000 Rs/-
Reduction in crude price will cause further reduction in petrol price & ultimately demand in auto sector is likely grow in 2015. Budget may bring reduction in excise duty and other concession for this sector. Stay invested in this stock and if possible increase holding.
Axis Bank
Target price- 700 Rs/-
Under Banking & Finance umbrella Axis Bank is identified stock for investment. This stock is likely to perform better in future. It is recommended to invest in Axis bank with target price of 700 Rs/-.Apart from above stocks other stocks which will be benefited by upcoming budget are IRB Infra, Havells India, Supreme Industry, Kajaria Ceramics, Century Plywood, Berger Paints, ACC, JK Laxmi
Asian Paints:
Target price – 1020 Rs/-
Asian Paints is one of the largest paint manufacturers. Asian paints will be benefited from demand in paint arising from new requirement of housing sector. It is recommended to buy Asian paints before budget 2015.

So, Keep buying good stocks and enjoy benefit of returns.
Our Services
Quick Free Trial give us a missed call at
@ 083 0211 0055
Free Trial Form
Free Newsletter
Quick Free Trial give us a missed call at @ 083 0211 0055